All The Christmas Horror Movies On Tubi
Any horror fan knows Tubi has a massive library of classics, creature features, slashers, and horror comedies. This Christmas if you are looking for a list of binge-able holiday scares we've got you covered. They have everything from the great Better Watch Out to a nearly unwatchable Gingerdead Man 2. Seriously, there are six Krampus sequels alone in the library. This is an exhaustive list of All The Christmas Horror Movies On Tubi right now. It isn't all good in fact some are just downright awful, but if you're looking for snow and tinsel with your gore this is the place. I'll tell you what to avoid and which are must watches. The best horror and sci-fi right now on Tubi has some very scary films, so if you don't care about the holidays only the scares there's plenty to choose from.
Better Watch Out
Ashley travels to the suburban home of the Lerners to babysit their 12-year-old son Luke during the holidays. She must soon defend herself and the young boy when unwelcome intruders announce their arrival.
This is a surprisingly nasty little piece of holiday fun that delivers a fresh take on a classic premise. There is plenty of cringe-worthy gore, and enough humor to keep things light. It's silly and scary in equal measure. A must watch.
The Elf
Nick is haunted by night terrors stemming from a tragic murder he saw when he was young. After inheriting an old toy shop, he discovers a cursed elf doll sealed inside an ancient chest with a naughty list of his family's names written on it. He soon discovers that the elf was an evil conduit meant to unleash a supernatural killing spree during the Christmas Holidays by whomever set it free.
Night Terrors are no joke. Elf curses are though. This film is utter nonsense, but you will laugh the whole time. Don't take it too seriously just watch. You could skip it.
RiffTrax: Jack Frost
As notorious serial killer Jack Frost (Scott MacDonald) is being driven to his execution, the truck carrying the murderer encounters a bizarre accident that transforms him into a mutant snowman. Sheriff Sam Tiler (Christopher Allport), who caught the psychopath originally, has remained concerned about his return, and it seems that his fears were well-founded. Before long, bodies pile up, all killed in gruesome wintry ways. Can the sheriff stop Frost's icy reign of terror?
It's not a complete waste of time if you are into the Jack Frost films. There's a certain Child's Play campiness that is actually a lot of fun. It's worth a watch later in your Christmas break.
Black Christmas
After recovering from a horrific accident, paraplegic Preston Rogers (Matt McCoy) moves back into the remote cabin where he and his now-deceased wife once lived. When one of his new neighbors, Karen (Ashley Hartman), is attacked by a gigantic ape-like beast, Rogers contacts the local authorities. But after the police — and even his personal nurse, Otis Wilhelm (Christien Tinsley) — dismiss Rogers as a delusional widower, he sets out to stop the abominable creature himself.
This is a classic and the newest remake isn't half bad either. The remake in theaters now takes a decidedly feminist bent that is interesting but to see where it all began watch the original. This is a must-see.
Jack Frost 2: Revenge Of The Mutant Killer Snowman
Sam (Christopher Allport) is traumatized by his experience the previous Christmas, battling Jack Frost (Matt Falletta), a murderous snowman possessed by a serial killer. His wife, Anne (Eileen Seeley), thinks a trip to the tropics will get his mind off the snow, so they pack their bags and head to a resort on an island in the Pacific. Meanwhile, the FBI accidentally resurrects Jack's remains during an experiment. Jack heads to the island, covers it in snow and embarks on another rampage.
The original isn't half bad. This one is watered down and tired. If you are into the devilish snowman, you know what to expect and get more of that. This is only for those who like the icy fiend.
Holiday Hell
On Christmas Eve, a woman enters a curiosity shop looking for a last-minute gift. There, she meets a mysterious shopkeeper who tells her the horrific stories behind four objects in the shop. As he weaves tales of killer dolls, witches and psycho Santas, the woman senses she might be in danger. She has until midnight to choose her gift, but will she choose wisely?
An anthology series that is a rehashing of stories that have been told many times before much better. This is not worth your time.
Winterskin
A severely injured hunter takes shelter in an isolated cabin that is guarded by a seemingly benevolent older woman.
With the recent success of Misery's Annie Wilkes over on Hulu's Castle Rock, the timing couldn't be better. If you like the idea of women who are full-on wackadoo and vulnerable dudes load it up. This is for fans of Misery only.
Mrs. Claus
College students attending a Christmas party at a sorority house with a dark past are stalked by a deranged killer dressed as Mrs. Claus.
It's not a half-bad B movie. It pays clear homage to Black Christmas and the '80s. It is way better than you expect so don't worry about wasting a few hours. This film will kill some quality holiday time.
Krampus 2: The Devil Returns
Five years after his first encounter with the beast that punishes naughty children, former police officer Jeremy Duffin is called upon to stop the Yuletide monster once and for all.
Pretty much uniformly hated, this is one the one film in the franchise that should be forgotten. Skip it.
Dead Snow 2: Red vs Dead
Martin mistakenly thinks things could not get worse after he kills his girlfriend with an ax, cuts off his arm with a chainsaw, and watches his friends be devoured by Nazi zombies.
Who doesn't love a good zombie flick in the snow? The one-liners are fantastic. "Will you eat my little man pussy?" is just an example of the hilarity you will find in this very hidden gem. This is a must-watch.
Silent Night Deadly Night Part 2
The younger sibling of the teenager who killed while dressed as Santa carries on in his brother's bloody footsteps.
The original is better. This one is not worth your time. Skip it.
Krampus Unleashed
A group of treasure hunters unearths an ancient summoning stone that awakens a bloodthirsty demon.
This has nothing to do with the original, but the creature work is serviceable. It's not unwatchable, just not high on my list. If you have nothing better to do with your time.
Krampus: The Christmas Devil
A cop (A.J. Leslie) must find and destroy a yuletide demon who kills naughty children before the creature steals his daughter.
The worst film on this list that should be avoided at all costs. Don't even watch this ironically. There are some things just too terrible and this is one of them.
Mother Krampus
Based on the myth of Frau Perchta, a witch comes on the 12 days of Christmas to steal children away by night.
The female Krampus should be avoided at all costs. The movie is bad. The story isn't terrible, the director just got very lost along the way. Skip it.
Krampus: The Reckoning
Zoe is a strange little child with only one not-so-imaginary friend who happens to be the terrifying demon companion of St Nicholas, the Krampus. Unleashed upon a small town to punish the naughty people at Christmas time, no one is safe.
Not the worst in the franchise, but pretty darn bad. There are plenty of other quality films so only watch if you truly have watched all the other Krampuses.
A Christmas Slay
What begins as a perfect holiday with old friends in the Scottish Highlands becomes a bloodbath of terror as a Santa-obsessed killer descends on the festivities.
A Christmas Slay is a spoof. It's a total joke. Watch with that thought in mind and you will have a decent time. Watch it with other loopy B movies.
Mother Krampus 2: Slay Ride
It's Christmas time in Cleveland, Ohio and four young ladies are on the verge of completing their mandatory thirty days of community service. With only one night to go, they are required to make a series of in-home visits to the older and less fortunate. Upon arriving at their final stop for the night, they become introduced to a pleasant older woman who graciously welcomes them into her home for the evening. However, as darkness falls and the cold settles in, they begin to realize that there is far more to their seemingly innocent host than meets the eye.
It's not scary, not funny, not gory, not even sexy. It's just bad. Skip it at all costs!
Slay Belles
Santa Claus helps three cosplaying girls after they accidentally unleash Krampus. Together, they have to stop the monster before he can continue his killing spree.
It's fast-paced and action-packed. The acting is all competent and it is much better than you think it will be. It's a is a happy addition to all the Christmas horror movies on Tubi. This one definitely deserves a chance to be seen.
Red Christmas
A widow and her bickering family gather at her remote estate on Christmas Eve. She must soon protect them all from a hideously deformed killer who's out for bloody revenge.
What it lacks in scares, it makes up with lots of gore and enthusiasm. Dee Wallace is great and this movie is certainly not the worst on the list. Watch it later in the break.
Gingerdead Man 2: Bakery of Blood
Riotous horror sequel that really takes the biscuit. A failing movie studio brings together a band of misfits who find themselves in the recipe for the Gingerdead Man's murderous plot to become human.
This sequel is worse than the horrible original. Skip it.
All Through The House
A deranged Santa slayer leaves behind a grisly trail of mutilated bodies as he heads towards the town's most feared home.
It could be way worse. There's a nifty '80s vibe that for fans of the era will enjoy. It's a good addition to a silly night of ridiculous scares.
Rare Exports: A Christmas Tale
A young boy named Pietari (Onni Tommila) and his friend Juuso (Ilmari Järvenpää) think a secret mountain drilling project near their home in northern Finland has uncovered the tomb of Santa Claus. However, this a monstrous, evil Santa, much unlike the cheery St. Nick of legend. When Pietari's father (Jorma Tommila) captures a feral old man (Peeter Jakobi) in his wolf trap, the man may hold the key to why reindeer are being slaughtered and children are disappearing.
This daffy horror/comedy is not even remotely serious cinema and that's the genius of it. These foreign scary Santa tales are perfect for a code snowy night in front of the fire. Grab the hot cocoa and enjoy.
There is plenty to keep even the most avid couch potato busy this holiday vacation. We did the legwork for you so sit back, pop some popcorn, and watch some if not all the Christmas horror movies on Tubi.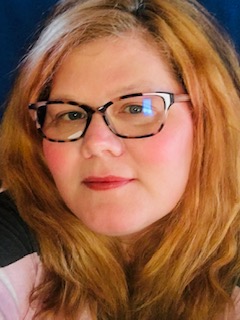 As the Television Editor for Signal Horizon, I love watching and writing about genre tv. I grew up with old school slashers, but my real passion is television and all things weird and ambiguous. When I'm not watching and writing about my favorite movies and series, I'm introducing my family to the wonderful world of sci-fi, fantasy, and horror. My only regret, there is not enough time in the day to watch everything.