HBO's The Outsider Feels Like the Season 2 of True Detective We Deserved
The first season of True Detective was a Ligottian nightmare that was so bleak in its world view that it almost opened up a portal to another universe. It felt like the lovechild of Lovecraft, Stephen King, and a million true crime podcasts. In short it was perfectly constructed for me. The Outsider which premiers tonight on HBO feels like Season 2 of the same show. The first six episodes function like a zero entry pool. It entices non horror folks into the pool by easing them into the series by presenting itself as simple police procedural. Of course because its Andrew Bernstein and its on HBO it looks elegant and beautiful even while discussing awful things. By the end of the sixth episode the show leans into its horror roots and that when it really begins to hum.
That police procedural gets started by showing us a dog walker who stumbles across the body of a child. If it wasn't for the unsettling score it would feel like the beginning of a Law and Order episode. As we learn the ins and outs of the Oklahoma community we learn Terry Maitland is a little league coach who has been caught on camera before and after the crime covered in the blood of the child. As more video surfaces though we realize he can't be in two places at once. Or can he?
Julianne Nicholson is sharp and controlled as Marcy Maitland, Terry's wife who is trying to hold her family together. Ben Mendelsohn plays Ralph the detective as so goddamned tired and worn down we just want him to take a nap and wake up feeling better about everything. The scenes with Mendelsohn as he grapples with his own life are particularly powerful.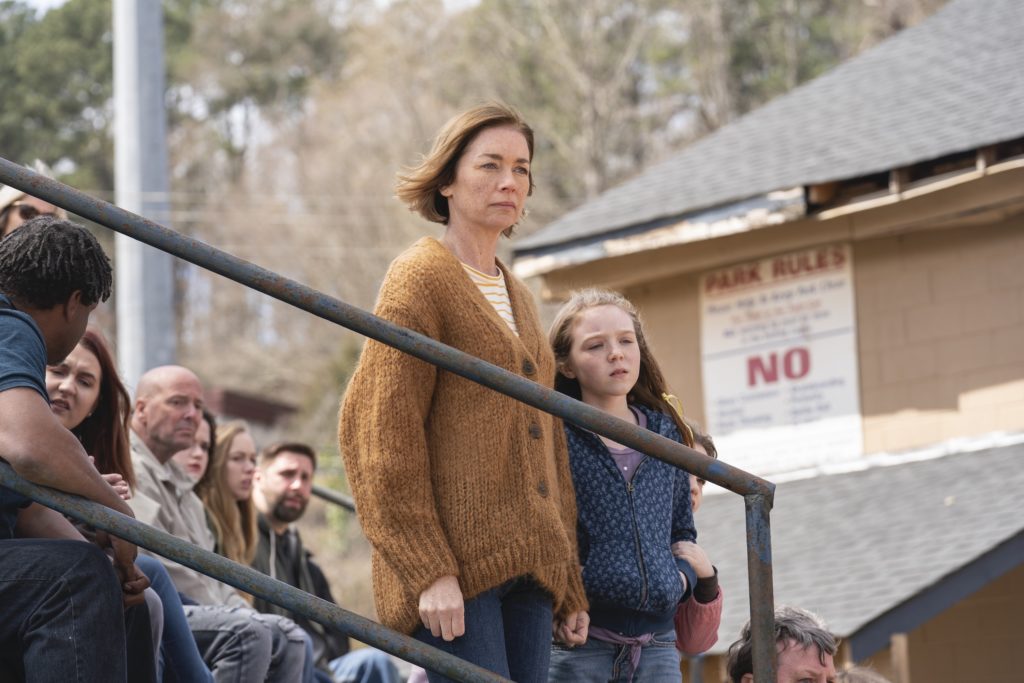 Jason Bateman not only plays Terry Maitland but he shares the directing credit with Andrew Bernstein who has also directed episodes of Castle Rock and Ozark. His past directing credits only seem fitting as the show seems to situate itself smack dab in between both of those excellent television entries. The Outsider is based off of the Stephen King novel of the same name and where it differs co-writer Richard Price fills in the blanks. That's where the true crime element comes in. Price wrote the stellar "The Night of" for HBO and there are certainly elements of that show that pop up in the first few episodes.
Despite some criticism this show sits fully in the horror genre. The introduction of the doppelganger trope coupled with the stories subject matter helps it grow into that definition. After the first episode I expected it to play out like other police high tension police thrillers. I was VERY wrong and as a horror fan I was so happy to be wrong. There is such a pervasive dread to this show that one can't help but feel unsettled by how it plays out. The Outsider in many ways plays out amongst a series of different families and our families can often be our biggest sources of joy and fear.
The show turns when we are introduced to Holly Gibney. Gibney is a private investigator played superbly Cynthia Erivo, who is hired by the Maitland defense team to figure out how Terry could be in two places at once. Gibney traffics in some not so great tropes that Stephen King has often used to bring in elements of the supernatural but Erivo's performance gives her such a desperation that what she finds really gets under our skin.
The show premieres tonight with the first two episodes. Come for the whodunnit and stay for the horror. Its creepy and compelling. It transcends both genre while living nicely in both of them. Don't listen to the folks that tell you that the show doesn't feel comfortable with its horror elements. The Outsider proves it belongs in both.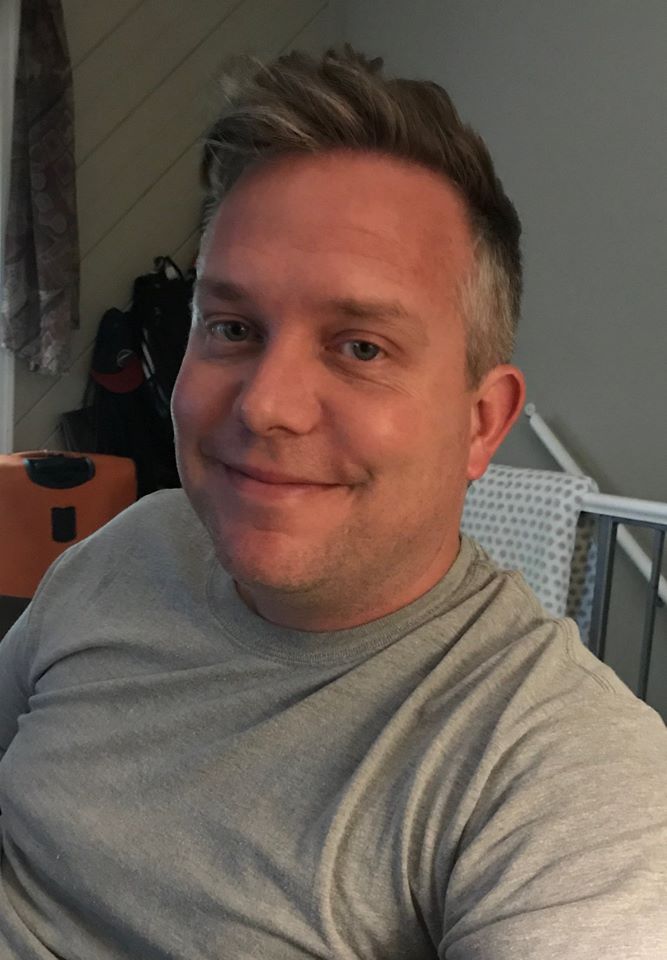 Tyler has  been the editor in chief of Signal Horizon since its conception. He is also the Director of Monsters 101 at Truman State University a class that pairs horror movie criticism with survival skills to help middle and high school students learn critical thinking.  When he is not watching, teaching or thinking about horror he is the Director of Debate and Forensics at a high school in Kansas City, Missouri.