15 Amazing Creepypastas You Should Read Right Now.
If you have read any of my previous posts or reviews you know I LOVE to read.  In particular I like unique and different voices and experimental forms of fiction.  Internet fiction is just one of those examples.  There are so many great quick little reads out there.  Some of the most interesting voices are getting their start on Creepypasta.  With the popularity of Channel Zero they are growing their fan base daily.  There is something out there for everyone, murder mysteries, monsters, ghost stories, realistic accounting's, you name it.  It is a great way to kill an hour or day or two.  Here are fifteen of the best out there right now.
Get it girl.  I am woman hear me roar.  This super quick horror short is just what the world needs right now.  In a world of Photoshop and Instagram filters this story is timely.  Written by a woman and told for women this short is compelling and surprising.  The author GreyOwl has an extensive collection of shorts and has had many of them recorded for audio.  Read Aesthetically Pleasing first but then stick around and check out her other stories.  They are all quite good.
The first story in the House Guest series by author Raidra.  She is a graphic novelist and short story writer.  All of the House Guest series include cool little extras like house maps and character explanations.  These are definitely old school scary stories with heavy supernatural themes.  I enjoyed the whole series but the first story grabbed me with the old fashioned tone and nostalgic nature of the story.
If you like your horror with a touch of realism and a whole lot of fictional(?) history this is the story for you.  This story is so plausible it's been fact checked by Snopes.  How long can you stay awake?
A seriously eerie tale of love distorted by something altogether twisted.  The title pretty much tells you all you need to know.  This story's author Shannon Higdon has a wide range of story lengths and subjects.  This is a medium length Creepypasta but it is well worth your time.
Every child has a beloved stuffed animal.  Thank God this poor mentally ill child has one too, it's just probably not the same as the one you had.  Credited to Jacqueline Nym an author and artist of horror fiction this is one of the highest-ranked pastas out there right now.
This is a seven-part series with hopefully more to come.  A dream monster and friends who betray are just parts of this complex serial story.  A great read and another highly ranked pasta.  Credited to DifferentWind this is an in-depth fully realized story.
This is a classic normal setting paranormal event type story.  Everyone has to pump gas right?  You will never look at the Phillips 66 the same again.  There are many rumors if the actual author can be found this could be the next Channel Zero or an original Netflix movie.  I wish it's author Gas Station Jack the best of luck.
For all those Mom's out there I present this tale from Snuffbomb.  Beware however this is one sick story.  The exhaustion that comes with being a Mom can lead us down dark paths.  A popular story with mass appeal. 
A very cool mystery wrapped up in a paranoid bow.  This story is a riddle lovers dream.  You must pay attention and follow the clues.  This story credited to Alex Hall will leave you chilled and thrilled.  The substantial other titles under this author are all worth a read and I could easily have included many of them in this list.
This genuinely scary story will keep you up at night.  A strange humanoid creature who stalks and attacks people is the center of this story.  A quick google search brings you a wealth of sightings and information.  Save this one for when you have some time on your hands as you will spend it all chasing down videos.  This story is un-credited which makes it even creepier.
A short story that reads more like a novel is what you will find here.  The prose is eloquent and poetic.  This feels like an accomplished writer.  With a dreamy quality and nightmarish concept this is a crowd pleaser.  Another unknown author aside from the moniker "he who wanders".
A nifty little tale of fate and the roles we play.  If you have ever felt that life had a grand design this is your story.  As an interesting twist on greed and manipulation, this story excels.  It's author Thomas O has a cool email listed as revengi@yahoo.com.  Ask for a task if you dare.
A two parter that will leave you questioning your own sanity.  This really well-done ghost story will have you forever looking over your shoulder.  The credited author is the mysterious Monica.
The long and most involved story started out on r/nosleep and has since migrated to Creepypasta.  This is a very detailed and intricate story.  Many parts make up this whole.  The link above begins with Part One Footsteps and continues through to the conclusion.  There is nothing more frightening than reality.  Unfortunately in this world real evil does exist and is detailed in this disturbing story.  
The rumored Season Four of Channel Zero is a hot topic right now.  A decidedly dark take on our fear of the basement, with just a touch of Lovecraft thrown in is what I expect.  Channel Zero does creatures right and I know this one will be no exception.
I hope you enjoy all of these special stories.  Each one is unique and interesting.  Who knows maybe one of them will become Season 5 of Channel Zero.  Did I miss any great ones?  Tweet me your favorites with #signalpasta to keep the conversation going.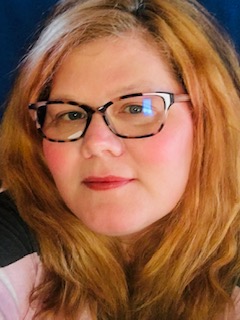 As the Television Editor for Signal Horizon, I love watching and writing about genre tv. I grew up with old school slashers, but my real passion is television and all things weird and ambiguous. When I not watching and writing about my favorite movies and series, I'm introducing my family to the wonderful world of sci-fi, fantasy, and horror. My only regret there is not enough time in the day to watch everything.