I'll Be Gone in the Dark Season 1 Episode 4 'The Motherlode' Recap and Review
Get caught up on any back episodes here before you dive into this week's episode 'The Motherlode'.
In this week's episode, Michelle McNamara passes away. We've spent the last three episodes (longer if you've also read the book I'll Be Gone in the Dark) aware of her death, yet it still somehow comes as a shock. We hear Patton, on the phone with the 911 dispatcher. The panic in his voice, edged with disbelief, makes this expected moment feel visceral all the same. In a way, this decision–to play the moment out in real time, rather than discussing it in the past tense, is in line with Michelle's work and values. She had a talent for making people feel invested in a story, even when they already knew the ending.
The episode opens with an excerpt from Michelle's diary. Her neat script loops across the screen, describing the year she spent in Belfast, Ireland, during the mounting tension, violence, and fear of the Troubles. While she was there, her boss sexually assaulted her. Later in the episode, she shares this story with Melanie ("The Social Worker"), in the way you sometimes hear women discussing sexual assault: matter-of-fact, with the kind of "what a shame" tone reserved for the unfortunate but unavoidable. A cultivated mudanity for each other, and themselves. At the same time, it's clear that Michelle didn't brush this experience off so easily. "Did he?" Michelle writes in her journal. "Did he rape me?"
This conversation takes place while they discuss fifteen-year-old Janelle Cruz, the last known victim of the Golden State Killer. According to her mother Diane, Janelle was, "kind of a shy girl…very pretty, very popular." Melanie describes her as "kind of a left-behind kid."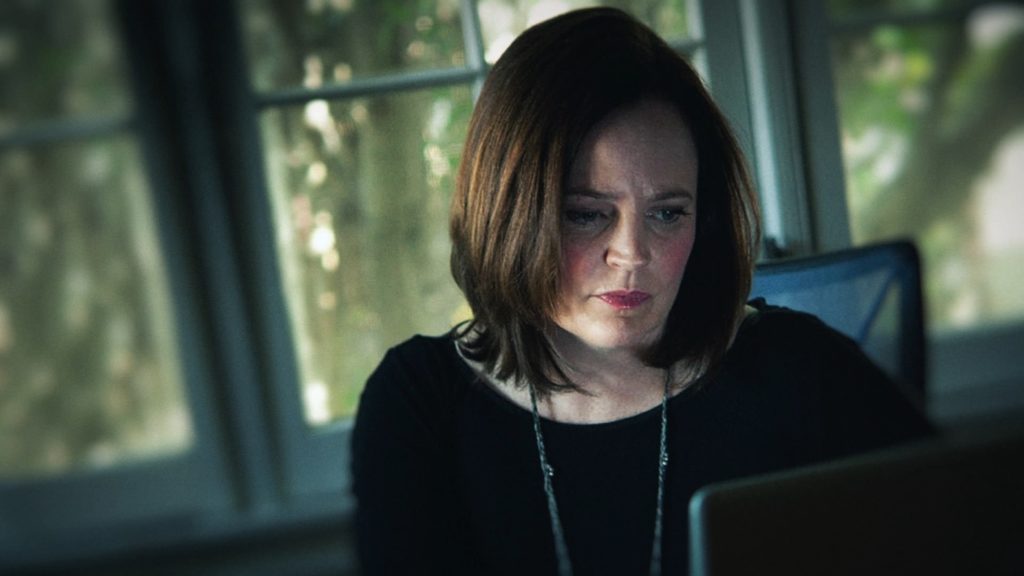 We see video footage of Janelle, lying on a blanket in a park, feet up behind her like a girl at a TV movie slumber party. The person filming calls her name, and she laughs and smiles. Although we've seen many photos, this is the first pre-attack video footage we have been shown of a victim. It brings Janelle into line with other people in the extended narrative whom we've seen home video footage of, like Alice, and Michelle herself. It reminds us she was real.
In this episode, we also learn more about GSK survivors Gay and Bob Hardwick. "Bob is huge on moving forward, and moving on," says Gay. She describes the new house they moved to after they were attacked in the home where they thought they'd live forever. We see photos from the wedding they had in their new backyard. However, she was also experiencing PTSD symptoms. "You don't live your life the same way again, ever."
Gay tells Bob that she's always felt he dealt better with the experience than she did, but he seems uncertain, describing a violent outburst he once had at work. He speculates that he was seeking a feeling of control, despite his propensity for pushing forward into the future. We see photos of their children over the years, on vacations and happy occasions too numerous to name. They talk about deciding to have a family, of choosing life in the wake of tragedy.
Drew Witthuhn, whose brother David was a person of interest in the murder case of his own wife Manuela, for almost twenty years, discusses family this week, too. He describes how he and his fiancé cleaned up David's house themselves, so David wouldn't have to scrub away his own wife's blood. Drew and David's father died by suicide when the boys were teenagers, and the weight of tragedy weighed on both of them. "I have no idea why," says Drew, "but at that very moment I mourned for my dad." 
"At the end of your life everyone wishes it had been more about family and less about work," Michelle tells Patton in a text message that appears onscreen as we pan across her paper-strewn desk, and the boxes of evidence stacked against the wall and spread across the floor. "I just need to reflect on priorities and stuff a little more…"
The overflow of evidence in Michelle's office was the result of a trip that Michelle and Paul Haynes took to the EAR/ONS evidence room in Santa Ana–a real coup for the pair of civilian investigators. We learn from Michelle's agent, Daniel Greenberg, and her editor, Jennifer Barth, that she was struggling to meet her deadline when she received permission to explore the evidence room, and even traveled to New York with a presentation prepared to ask them for more time. She explained that the investigation would benefit from her taking the time to examine the evidence, and therefore the book would benefit, too.
Michelle's struggle with meeting her deadlines–some of which, Patton says, she had set for herself–figures prominently into our understanding of the anxiety that plagued her. At one point early in the episode, text messages from friends litter the screen, all inquiring about the book. For Michelle, they might as well have been asking if she'd identified the killer. Kera Bolonik, a friend and fellow writer, says that she checked in on Michelle because she knew firsthand the stress of trying to finish a book. "She was a perfectionist, and she was doing two things at once. She was writing a book, and she was trying to solve a case."
"In retrospect," says Jennifer, "I think I knew that she was a little consumed…but I was so curious about what she was going to find out. You had this sense that you were going through this dark corridor and there were more and more doors opening faster, and she was going to get through the last one in a matter of time."
One of those opened doors was the Santa Ana EAR/ONS evidence room, where Michelle describes feeling like they were letting in light, air, and hope for the first time in decades. It was a room filled with "items from lives defined by death…the to-do list that's never done."
There's a giddiness to the way Paul Haynes describes their trip, even now. These scenes are shot like the heist they felt they were pulling off, with a split-screen, slow motion, and aviator sunglasses. Michelle had insisted they show up in a mini-motorcade: two black SUVs with plenty of space for the evidence she hoped to be taking home with her. And though Paul seemed dubious they'd be allowed, Michelle was right to prepare. They walked out of the station with thirty-seven evidence boxes: what they reverently referred to as, "the motherlode."
Michelle sorts through the evidence, finding a compelling suspect. She spends her birthday drafting an affidavit, excitedly sharing with Patton that the police will be knocking on her suspect's door, seeking a DNA sample.
Another idea that arose from the experience was a familiar one: the "Visalia Ransacker theory." Michelle herself was skeptical of this idea, which posits that a string of home invasions that took place in the city of Visalia from 1974 to 1976 were the first crimes of the GKC. According to Melanie, the crimes, "down to the strangest details totally mirror the East Area Rapist." Officials in the city of Visalia felt the same way, but the Sacramento police department, true to form, said they were "irresponsible for suggesting that connection."
We hear a recorded hypnosis session with former detective Bill McGowen, who was staking out a house that they anticipated the Ransacker would hit when a figure appeared, and Bill gave chase. When Bill thought he had the figure cornered, the man fired from a previously hidden gun, sending glass and metal shrapnel into Bill's eye, and escaping once again. Under hypnosis, Bill describes the man's appearance. This description, Michelle felt, wasn't similar enough to the EAR/ONS composite to warrant a connection.
They were connected after all, though. The Visalia ransackings are among the crimes that Joseph James DeAngelo confessed to at his trial in June. One of the many things she predicted accurately, though, was the killer's occupation. "Do you think he was thinking like a cop?" she asks.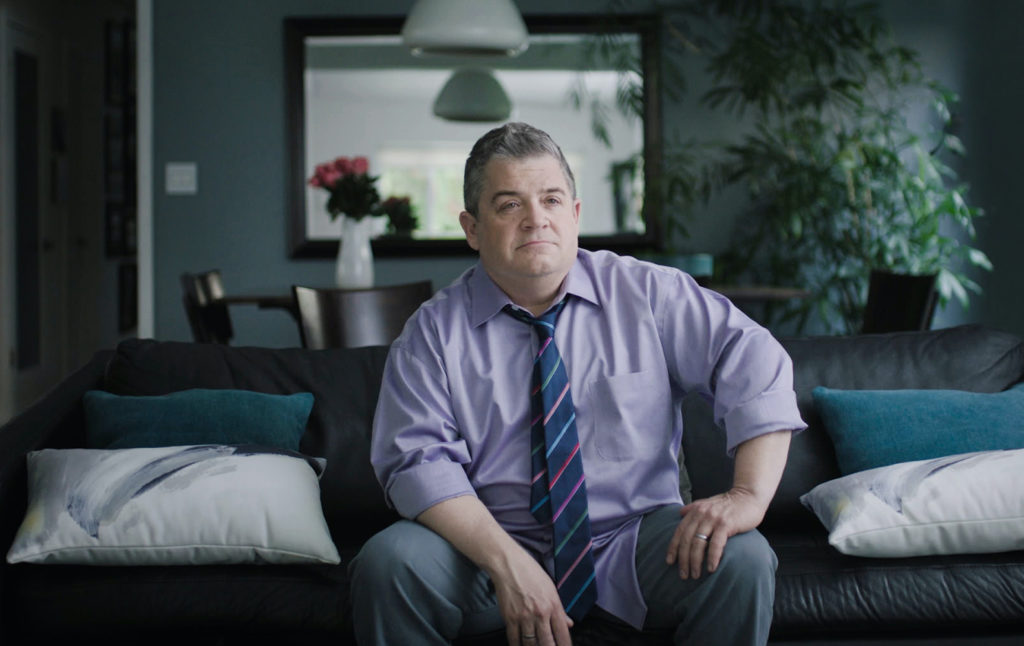 The mounting toll of asking questions like this, of trying to get inside the GKC's head, and look out through his eyes at so much violence and pain, was clear. "It's like he got to the emotional center of people's lives," she says while sifting through evidence, and it's clear her words apply to her as well as to those he attacked, "and just wanted to destroy that."
We see more messages between her and Patton. She tells him that she's realized she's been using Xanax to avoid her increasingly disturbing nightmares–but the side effects are weighing on her, too. She can't sleep, can't focus, can't help Alice with her homework. And she doesn't want Patton to tell anyone that she feels unwell. She wants to push through.
She knew her pharmaceutical use was unsustainable, Patton says. "She was still very much a mother and a wife and a friend. But the further she got into this, it was clear that she had a real shot at solving this." She felt she needed the drugs, to finish the investigation and the book, "because this is for a better, bigger purpose."
"Don't worry sweetie," he writes to her onscreen. "I've been where you've been."
In an attempt to take back control, Michelle writes the killer a letter, addressing him as "Old Man," imagining the day he will be caught. "If you commit a murder and then vanish, what you leave behind isn't just pain, but absence…the unidentified murderer is always twistinga doorknob behind a door that never opens. But his power evaporates the moment you know him."
As she writes, her words pass across the screen, over pages of crime scene reports that simply fade away. "Open the door," she writes to him. "Show us your face. Walk into the light."
The episode ends when we hear Patton's 911 call.
Lindsay is a freelance writer, book publicist, horror enthusiast, and over-thinker in New York City. Her work has been staged by Infinite Variety Productions, developed into a short film at Prague Film School, published in the Sarah Lawrence Review, and described by her mother as, "Cool, but kind of weird."