The Best Horror Comedies On Shudder Right Now
There is nothing like a raunchy, ridiculous chuckle-fest that is steeped in gore. Horror Comedies have a special place in my heart. They fill that sweet spot between bloody and sometimes scary and laugh out loud hysterical. I'm ready for something a little lighter after Valentine's Day and Shudder has a huge list of these greats. Some of them are films I'm sure you have heard of before, but others have been hiding in obscurity just waiting to be remastered and released to a whole new crop of horror lovers. Grab some movie snacks and a bunch of friends. You can't watch the Best Horror Comedies On Shudder Right Now without your buds.
Tammy And The T-Rex
A jaw-dropping assault on the senses from the whacked out mind of cult filmmaker Stewart Raffill (Mac & Me), TAMMY AND THE T-REX features Denise Richards (Wild Things) in her first starring role, alongside Paul Walker (The Fast & the Furious), Terry Kiser (Weekend at Bernie's), George 'Buck' Flower (They Live), and John F. Goff (Drive-In Massacre). Primarily seen in its heavily censored, PG-13 rated version, Vinegar Syndrome presents TAMMY AND THE T-REX restored, fully uncut for the first time on home video, with all of its gross-out gags and gratuitous decapitations, gut rippings, and head smashings, courtesy of special effects wizard John Carl Buechler (Mausoleum), completely intact.
Cast: Denise Richards, Paul Walker, Terry Kiser, George 'Buck' Flower
Holy hell this is a forgotten favorite. There really is no way to describe the laugh out loud B movie. How do you talk about a movie that literally hinges on a brain transplant into a dino plot point? You don't. You just enjoy it and prepare for a ton of laughs.
Deep Murder
This raunchy horror comedy delves deep into the story of a deranged killer as he slashes his way across a soft core porno. Who will last the longest as the stiffs pile up and the killer plows through his victims?
Cast: Jerry O'Connell, Jessica Parker Kennedy, Katie Aselton, Christopher McDonald
It's so bad it's good, well kind of. If by good, you mean silly, absurd, and utterly embarrassing. This is the kind of film no one wants to admit they liked but almost everyone does. You can't help but laugh at the dialogue and loveable doofs. This is the best party movie so stream it up with a group.
One Cut Of The Dead
While shooting a low-budget zombie film in an abandoned warehouse, the crew find themselves caught between actual zombies and a mad director who won't stop rolling. If you think you know what happens next, think again. Filmmaker Shinichiro Ueda turns the film on its head more than once for one of the wildest, funniest, and most surprising zombie movies of all time. A SHUDDER EXCLUSIVE.
Cast: Harumi Shuhama, Kazuaki Nagaya, Mao, Takayuki Hamatsu
This surprise hit from last year is everything a horror-comedy should be. The start is a little slow but stick with it because it quickly becomes pure comedy gold. This meta AF film by Shin'ichirô Ueda is an absolute must-see. You will be surprised by the twist and I guarantee you will laugh.
Deathgasm
After forming a metal band in his conservative town, Brodie and his mates play a forbidden piece of music that unlocks the gates of hell. Before long, town folk start turning into demons to prepare the way for the arrival of a demonic entity who's destined to take over the the world. Now it's up to Brodie to stop the chaos before it's too late. Taking inspiration from fellow New Zealander Peter Jackson's DEAD ALIVE and heavy metal horror flicks like TRICK OR TREAT, Jason Lei Howden crafted a hilarious, ultra-gory delight that's destined to become a cult classic.
Cast: Milo Cawthorne, James Blake, Kimberley Crossman
Probably the most underappreciated film on this list, Deathgasm is exactly as it presents. It deserves a place on the Best Horror Comedies On Shudder list because it's funny in a slouchy teen boy way. Inappropriate, occasionally stupid but endearing this film is metal horror done right. Deathgasm is kind of like a loud fart. Yeh it's gross and dumb to laugh at it, but you will anyway and be better for it.
Patchwork
After a night on the town, Jennifer, Ellie, and Madeleine awake to find themselves stitched together into the same body. Determined to find out what happened to them and who is responsible, they set out on a madcap quest for revenge.
Cast: Tory Stolper, Tracey Fairaway, Maria Blasucci, James Phelps, Corey Sorenson
If Human Centipede was a dopey female revenge comedy, Patchwork is what you would get. Body horror with an odd couple twist, this horror-comedy is more fun than you think it will be. It's a fresh take on a familiar classic. This is perfect for a gal pal night.
Night Of The Living Deb
After a girls' night out, endearingly awkward Deb wakes up in the apartment of the most attractive guy in Portland, Maine. She's thrilled, but can't remember much of what got her there. Pretty boy Ryan only knows it was a mistake and ushers her out the door…into a full-scale zombie apocalypse. Now, a walk of shame becomes a fight for survival as the mismatched pair discovers that the only thing scarier than trusting someone with your life is trusting them with your heart.
Cast: Maria Thayer, Michael Cassidy, Ray Wise, Syd Wilder, Julie Brister
I'm a massive fan of Shaun Of The Dead. Night of The Living Deb is like Shaun's younger cousin. It's got firm rom-com roots and who doesn't love a good zombie flick? Deb is quirky and funny with more than enough heart for even non-horror fans. This would be a good horror comedy for date night.
Wolfcop
Drunken cop Lou Garou isn't the best cop in Woodhaven– in fact, he's probably the worst. When Lou wakes up with a pentagram carved in his chest, heightened senses and body hair that's growing at an alarming rate, he must solve the mystery of this transformation. He'll have to take on a case no normal cop would be able to solve, but this half-man, half-beast is not just a cop… he's a WOLFCOP.
Cast: Leo Fafard, Amy Matysio, Jonathan Cherry, Aidan Devine, Sarah Lind
Don't overthink this one. I know it looks bad, so very very bad. It is surprisingly quite charming and it captures that uniquely 80's vibe that fills a nostalgic place for Gen Xer's and is a curiosity for anyone younger. Wolfcop is a short film at just 58 minutes so it's perfect to get in, get your laugh on, and then move on to something else. A B film creature flick that is full of fuzziness and booze. Sounds perfect.
Do not forget to tune into the Horror Pod Class and their podcast on all things horror and science fiction, you might just learn something. Just for Signal Horizon readers, we have a free trial that lasts twice as long as their normal offer. Signal Horizon readers can sign up for a 30-day free trial using the link below. Tell us what you think and let us know if you find something in the streaming service that warrants further discussion. Let me know if I've left something off the Best Horror Comedies On Shudder list.
I hope we have given you some new movies to consider. Let us know what you enjoyed this weekend. Don't forget to use the promo code SIGNAL for a whole month free! Catch us back each week with a new Shudder list.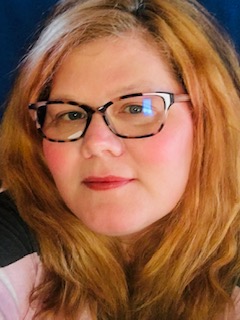 As the TV/Streaming Editor for Signal Horizon, I love watching and writing about genre tv. I grew up with old school slashers, but my real passion is television and all things weird and ambiguous. When I'm not watching and writing about my favorite movies and series, I'm introducing my family to the wonderful world of sci-fi, fantasy, and horror. My only regret, there is not enough time in the day to watch everything.