The Best Independent Horror Movies of 2018 (So Far)
You don't have to have a massive budget and huge production behind you to produce some top shelf genre films. Just ask The Blair Witch Project or Paranormal Activity. As much as I love big budget films, I also truly appreciate the creativity that you see in these independent companies. They are producing quality movies that are often the most fertile ground for inventive horror. Here's our list of the top 12 must see independent horror movies of 2018 (So Far).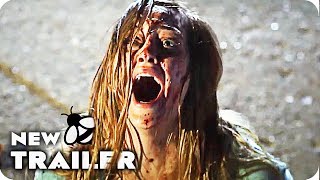 ​12. Ruin Me
What happens when a fully immersive horror experience turns out to be all too real?  An interesting movie premise with a cool little twist ending and a nifty Saw-type death contraption.  Produce by Terror Weekend Productions this movie is a lot of fun.  Read our full review here and get any on Amazon.
​11.  Corbin Nash
Mix some bloodthirsty vampires, pop culture horror icons and a sometimes laughable story and you actually have an entertaining movie.  This movie is campy times infinity and doesn't care.  Relax and enjoy the ride because not everything has to be groundbreaking art to be fun.  Produced by Jagger/Wagner Productions this is another teeny tiny company you probably have never heard of.  Buy this on Amazon now.
​10.  Beast
The least horror of our list it is best described as a psychological thriller mixed with good film noir.  A dark fairy tale that is slow to build but worth the payoff.  This British film from first time director Michael Pearce has some of the best acting you saw all summer in Jesse Buckley.  It was on my summer watch list for good reason.  Films like this skirt the edges of romance, drama and horror and this one finds a sweet spot in which to encompass them all.  From Agile Films, BFI Film Fund, British Film Institute (BFI), Film4, and Stray Bear Productions you can find it on Amazon now.  
​9.  Our House
A young genius accidentally invents a device that amplifies the paranormal activity in his house shortly after his parents death.  Seeking to contact them he inadvertently brings something wicked into his world.  The concept is very creative and the acting is really good.  Produced by Prospero Pictures, Resolute Films and Entertainment, Senator Film Production, and XYZ Films this film is better than its Rotten Tomatoes rating.  It is interesting and thought-provoking.  You can check it out on Amazon.
​8. The Devil's Doorway
The story of two priests sent to investigate mysterious goings on at a Magdalene Laundry.  This movie was a slow burn of creepiness that did the found footage genre right.  Produced by IFC Midnight who has been cranking out unreal amounts of good horror this year.  We really enjoyed this movie and you can read our full review here.  It is available everywhere on VOD now.  
​7. Dead Shack
A fresh take on the cabin in the woods and zombie tropes showcases a bunch of obnoxious teens and one twisted MILF in Lauren Holly.  A Shudder Exclusive produced by Goodbye Productions this films packs a humorous wallop.  If you like your horror heavy on laughs and gore than Dead Shack is for you.  Read our full review here.  Watch it on Shudder now or it buy the DVD on Amazon.
​6.  Pyewacket
A pissed off teenage girl gets angsty and makes rash decisions she wished she didn't in this paranormal thriller from IFC Midnght.  This film really captures the emotional roller coaster of our teen years and the complexity of the parent/child relationship.  It is an eerie, tense film that creates fear with dread rather than jump scares.  Read our full review here and buy it on Amazon.
​5. Summer of '84
If The Goonies, The 'Burbs and Stranger Things had an relationship it would be illegal and this is the story they would talk about after.  If you are a child of the 80's or just love the era you will love this movie.  It is kitchy and full of fun bits of nostalgia all while delivering some quality suspense.  The ending is just as good as you hope and the movie keeps you guessing clear through to the credits.  Produced by Brighlight Pictures and Gunpowder & Sky this movie took three years to write and film because they were doing it all on a shoe string budget with very little outside support.  It is available on Amazon now.
​4. Who's Watching Oliver
The story of a mentally challenged loner, his boozy horrific Mom and a sweet, gorgeous ingenue this film is dark to the extreme.  It is black hole dark.  Something that must be experienced for lovers of extreme horror the performance from writer and star Russell Geoffrey Banks is not to be missed.  From Motionpictures this is as indy as it gets but never feels less than.  This is one seriously twisted movie though so be warned.  Read our full review here and get it on Amazon.
​3. The Endless
This instant classic from the writers and directors of Resolution, The Endless is compact in story but expansive in mystery.  If you like your horror intellectual and tinged with science fiction look no further than The Endless.  Produced by Snowfort Pictures, Pfaff & Pfaff Productions, Love & Death Productions (LDP), and Rustic Films this is how great movies get made despite little to no budget.  Justin Benson and Aaron Moorehead's first film was made with virtually no money and this one had a little bit more but not exactly millions.  This duo is pretty incredible.  They just inked a new deal with two big named actors for their newest science fiction movie.  The Endless is proof that good movies only need smart stories and quality actors.  It is on Amazon now.
​2.  They Remain
This incredible example of The New Weird from writer Laird Barron and director/screenwriter Phillip Gelatt is as good as it gets.  A scientist couple finds far more than they bargained for when set to investigate strange animal behavior on the previous home of a cult.  Produced by Family Ranch and Reno Productions this movie is for anyone who loves the sub-genre brought into the spotlight by Jeff Vandermeer's Annihilation.  Tyler got the chance to sit down with Gelatt during Panic Fest at The Screenland Armour Theater last winter.  Read his full review here and snippets from their conversation.
​1.  Mandy
Rarely have I seen a movie that required me to hold my breath like this one did.  Nicolas Cage is nothing short of brilliant.  He went full-Cage in this film by Panos Cosmatos that is our number one pick for 2018.  Produced by Spectrevision the little genre production company started by Elijah Wood, Daniel Noah, and Josh C. Waller has quietly been making a play for the Oscars.  No joke he wants to do what even Blumhouse and Jordan Peele couldn't.  Mandy may be too weird for the uptight voters but it is one amazing film and should not be missed.  Another little cool bit of trivia it was partially funded by Legion M a crowdfunding company that seeks out really neat passion projects like this one.  If you need help deciphering all the symbology and mythology check out our Mandy Explained post here.
Not to be outdone the last quarter of 2018 has a veritable smorgasbord of independent horror coming out.  Housewife, Killroy Was Here, Dead Afterlife, We Have Always Lived In the Castle,Welcome to Mercy and the Untitled James Gunn Horror Project from H Collective are the ones we are most excited about.  We are truly in the golden age of horror where it may finally be getting some respect.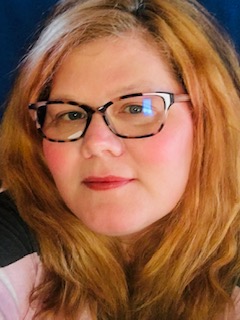 As the Television Editor for Signal Horizon, I love watching and writing about genre tv. I grew up with old school slashers, but my real passion is television and all things weird and ambiguous. When I'm not watching and writing about my favorite movies and series, I'm introducing my family to the wonderful world of sci-fi, fantasy, and horror. My only regret, there is not enough time in the day to watch everything.