{Television} The Handmaid's Tale Season 3 Episode 6 'Household' Recap
{Television} The Handmaid's Tale Season 3 Episode 6 'Household' Recap
July 2, 2019Tyler Unsell
It's snowing in Gilead. A group of Martha's pray outside. June has her own set of prayers. Mostly that awful things will happen to the Waterfords. I know the feeling. Fred requests her presence. The Waterfords have organized a weeks worth of prayer in DC. Lots of HM are taking a train to DC for the prayers. I am excited to see a new part of Gilead. There is a massive cross at the National Mall (maybe what use to be the Washington Monument). Aunt Lydia is along for the ride. All the Marthas and HM cover their faces in the capital. Aunt Lydia tells June to take her spot. There is a cloth on the floor where June is made to kneel at the train station The Waterfords come to claim her. June is pissed at Serena. Rita is along for the ride. June and Rita are both happy to see one another. They try to figure out what Serena's game is. The whole entourage arrives at the high commanders house in Washington. Serena is skeptical about staying there. Fred sees it as an opportunity. Inside the high commanders house we learn The High Commander is Christopher Meloni. Man, he has made some really excellent television in his day. He tells them they need to be judicious in their images. He is then surrounded by all of his children (there are like 40 of them). We also meet Olivia, his wife. Quite literally none of the kids are theirs. Serena loves it….June aint having a room full of other peoples kids. June gives the look that she just got played. They are shown to their rooms. June is sharing a room with the High Commanders (Winslow) Hand Maid. The Waterford's discuss the flotilla of children and their plans for the media blitz tomorrow. He brings Serena her ring. She is gonna pray about it. Again I tire of the back and forth. It feels like she has been going in circles the last few episodes. Meanwhile June realizes that the people who have covered their mouths have had their lips stapled shut. After trying to make conversation with the Winslow's HM we get a scene straight out of a horror movie as the Hand Maid reveals she couldn't talk if she wanted to. The next day Fred is orchestrating the newest televised plea. Nick is back. He stands in for Fred. June is made to lead the prayer for Nicole's safe return. Pretty fucked up. Back at the Winslow's and their pack of children are all playing make believe. Kind of like Serena. June and Serena have a conversation where Serena says that seeing Nicole changed her. June tries to persuade her but Serena is too far gone. Also surrounded by a bunch kids is probably not an ideal setting for this conversation. Fred says the Canadians are making a move to let the Swiss interview people regarding Nicole. One would guess this would include June. Its June's turn and the Swiss want to interview her alone. Again I am not believing for a moment that she wouldn't tell the truth. This whole plot line seems REALLY dumb. Serena tells her not to be stupid. June tells the Swiss group that she wants Nicole to stay in Canada (Okay at least we aren't pretending she would do something different). The Swiss want information. She offers Nick. An explicit trade. They agree to the terms. The Swiss are always shady in their desire for neutrality. She seems happy. I don't buy it.
Now the high commander and Fred are playing pool and sharing a drink. The High Commander is making a pass at Fred and Chris Meloni seems to fall into these passive gay characters a lot. Now Fred is going to have play the uncomfortable sexual object. The wife of the High Commander played by the incomparable Elizabeth Reaser (The Haunting of Hill House is great yo) and Serena are watching the kids play. They bond over the importance of family. During the make believe tea party Fred asks the wives for some sugar. These scenes are dumb and I don't think serve anyone's plot particularly well. I do not see growth from anyone. More than dumb I don't think they are interesting. June meets up with Nick. He comes in the dead of night and they share a romantic kiss. She asks Nick for help. He says he doesn't trust them. That they have their own agenda. She makes a play for the father in him. He will not come through. The predictable nature of this show as of late is less than ideal. The next day Nick looks pensive. Somehow June is allowed to like hangout at the Swiss Embassy. She is pissed because the Swiss reneged on their deal with her. They don't trust Nick. FFS June stop trusting people. That's exactly how you ended up here. Nick apparently did some shady shit back in the day and the Swiss don't like him as a result. Nick apparently was highly involved in the "crusade". We get a brief scene where Nick is moving to the front in Chicago. Aunt Lydia is preparing June for transport and is going to make her wear one of the muzzle thingies. June asks Aunt Lydia if she wants the HM's to be silenced. Aunt Lydia says no. Aunt Lydia then talks in terms of service how she handles grief. If she can help one person, it will be enough. They share a moment. It's one of the more authentic moments of this episode. Their relationship is complicated and I would like more of that. June asks Aunt Lydia's help putting on the muzzle. It's time to go. June is walking around the Lincoln Memorial (Which has been destroyed). Serena stands beside her and remarks how she likes the muzzle and the silence. June says she should return the favor. The two bicker about Nicole. Interesting camera shot with the decapitated Lincoln in the background. June tells her she will always be empty and play acting. Serena tells her she should have sewed her mouth shut. June says she should have let her burn. I mean. The two do not have equal standing. The show need not make them equitable moral characters. It cheapens June's abuse I think. Overall, June made the bigger mistake. It's out of character. She takes a moment with headless Abe and then heads out and we get a wide scale look at the new Washington Monument. Now ALL the HM stand on the mall as they are dwarfed by the Washington Monument which is now a giant cross. June leads a prayer (again how does this further any part of June's agenda.) It's a neat scene, that seems silly in what it represents.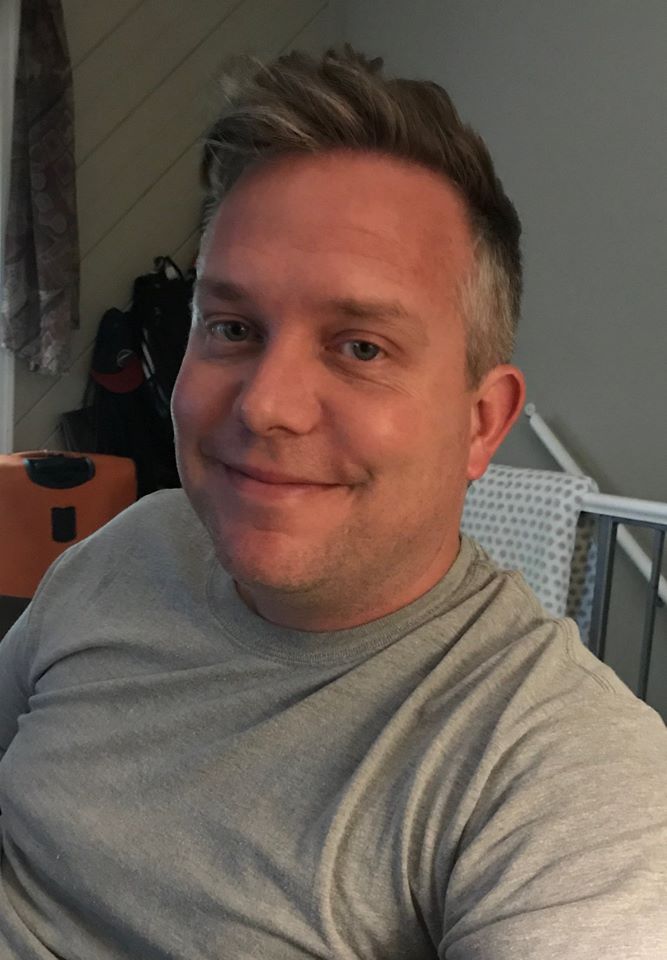 Tyler has  been the editor in chief of Signal Horizon since its conception. He is also the Director of Monsters 101 at Truman State University a class that pairs horror movie criticism with survival skills to help middle and high school students learn critical thinking.  When he is not watching, teaching or thinking about horror he is the Director of Debate and Forensics at a high school in Kansas City, Missouri.