The Best Horror Christmas Movies On Shudder
Tiss the season for presents, Santa's reindeer, candy canes, and buckets of blood. It is that glorious time of year when holiday breaks offer days and nights of binge-watching movies in our pajamas. You know you don't want to leave the house, so GrubHub those meals, have the liquor store deliver(they do that now), and make sure you have paid your wifi bill it's time for the annual Christmas Horror Movie Slugfest over on Shudder. They have some real holiday gems. If Christmas themed gore isn't your thing, don't worry I've got plenty of other lists for any sub-genre lover. If you are into psychological horror, ghosts, great movies you've never heard, or just the grossest movies Shudder has to offer we've got you covered.
All The Creatures Were Stirring
Ho, ho, no! The joyful spirit of the holidays is about to take one dark turn after another. From sadistic office parties and last-minute shopping nightmares, to vengeful stalkers and immortal demons, there's plenty out there to keep you from getting out of bed to see what's under the tree this holiday season. Constance Wu and Jonathan Kite headline a sensational ensemble cast in this devilish stocking stuffer of a movie. A SHUDDER EXCLUSIVE.
Cast: Constance Wu, Jonathan Kite, Jocelin Donahue, Ashley Clements, Mark Kelly
This is a really cool anthology movie that is much better than you expect it to be. The stories are all loosely woven together by Christmas of course. The cast is good and there are a few really good stories that make this worth your time. It's not the best film you'll see all break, but you could certainly do a lot worse. Have some spiked egg nog before watching it will help you get through the lesser segments.
Better Watch Out
This holiday season, you may be home, but you're not alone… In this fresh and gleefully twisted spin on home-invasion horror, babysitter Ashley (Olivia DeJonge) must defend her young charges (Levi Miller, Ed Oxenbould) when intruders break into the house one snowy night – or so she thinks. A SHUDDER EXCLUSIVE.
Cast: Olivia DeJonge, Levi Miller, Ed Oxenbould, Dacre Montgomery, Patrick Warburton, Virginia Madsen
My favorite movie of this list, Better Watch Out is cleverly constructed and will keep you guessing. It's scary, funny, cringey, and a jolly good time. You will think you know what's going on and will be pleasantly surprised when the twists come. Don't read any of the spoilers before watching, just stream it up. A Sugar Cookie Martini and some real cookies would pair perfectly.
Chrismas Evil
A man obsessed with Santa Claus snaps and goes on a yuletide killing spree in this utterly deranged Christmas horror fable that John Waters called "the greatest Christmas movie of all time." Harry is a schmuck and both kids and adults treat him like garbage. But they wouldn't be so mean if they knew he was keeping track of them on his "naughty list." After Harry's nut gets cracked, he starts delivering deadly justice to bad boys and girls – leading to a jaw-dropping finale you won't see coming. A perverse and hilarious antidote to the holiday season. Contains strong language, sexual scenes, violence and gore.
Cast: Brandon Maggart, Jeffrey DeMunn, Dianne Hull
This super weird gem is a creeper for sure. It takes a few viewings to really appreciate the madness of this horrific character study. If Joaquin Phoenix's Joker instead wanted to be Old Kris Kringle you might get the idea. it's definitely not the typical campy holiday fare so be in the right frame of mind. get those brainy buddies of yours off of Reddit and over to your place for a night of madness. Frozen pizza's or Hungry Man dinners would be appropriate because you just know this guy is not eating anything healthy.
A Christmas Horror Story
It's the season of joy, peace, and goodwill. unless you live in Bailey Downs. Last Christmas Eve, two teens came to a grisly end in a school basement. Now, one year later, a new set of horrors has come to town. As three friends explore the site of the massacre, a malevolent spirit is determined to keep them there forever. And when a local family seeks reconciliation with an estranged aunt for the wrong reasons, they suddenly find themselves running in terror from Krampus, the demonic anti-Santa Claus. Not even St. Nick is immune to the terror as he fights back against a horde of zombie elves. This is destined to be a holiday no one will ever forget…
Cast: George Buza, William Shatner
This film is mostly on the list because who doesn't love some William Shatner? Another anthology that actually doesn't have a bad segment in the bunch. The zombie elves do steal the show though so make sure you don't miss that one. You will be surprised by just how much you enjoy this film. It's good straightforward fun. There is something for everyone in this creative film so have everyone bring something to eat or drink and try a bit of everything. maybe change into sweatpants or your fat jeans first though.
Black Christmas
During a festive Yuletide party, a group of sorority sisters receive a creepy call from someone who claims he's going to kill them all. The girls soon realize the threats were serious, when one by one, they each fall prey to the mysterious maniac. After directing two relatively ignored horror flicks which later became cult classics (CHILDREN SHOULDN'T PLAY WITH DEAD THINGS & DEATHDREAM), a Christmas miracle made Bob Clark's 1974 classic a hit. A huge influence on John Carpenter's HALLOWEEN, BLACK CHRISTMAS is frequently credited with helping spawn the slasher subgenre.
Cast: Olivia Hussey, Keir Dullea, Margot Kidder
The remake just came out and it's not bad but for my money, the original is still Queen. This campy, slasher is genuinely scary in large part to director Bob Clarke who creates a tense, claustrophobic story. The cast is great and this once-maligned movie has become a cult classic. Grab your gal pals and tap that boxed wine, it's time for a pillow fighting and slashing. This is a must-watch for any best Christmas horror movie list, on Shudder or otherwise.
Deadly Games
Thomas is nine years old. He is a little genius and he believes in Santa Claus. December 24th, midnight. Hidden, Thomas waits for Saint Nick, but he is about to experience the most frightening night of his entire life. Previously only available via bootleg, this Christmas horror gem made a year before Home Alone is stylish, bloody and now fully restored.
Cast: Patrick Floersheim, Alain Musy, Brigitte Fossey, Louis Ducreux, François-Eric Gendron
If you are looking for a darker Home Alone, Deadly Games is your huckleberry. The scary Santa is really creepy and will have you thinking twice about encouraging a lurker to access your house while you sleep. Even if they do leave gifts. Watching this will no doubt spark a conversation about whether or not it was ripped off by Home Alone as this movie was released one year before. Word of warning at around the 35-minute mark out down those chili dogs because a real dog has a real bad day. Animal lovers should look away.
Do not forget to tune into the Horror Pod Class and their weekly podcast on all things horror and science fiction, you might just learn something. Look for our newest podcast called Drafting Horror. Every two weeks the hosts draft two top-five lists in a specific subgenre and then debate to the death. JK, mostly they crack jokes and give fun and obscure facts about the films. The movies must be available for streaming so it's a great place to learn more about all your favorites on Shudder. It's something new every other week. Just for Signal Horizon readers, we have a free trial that lasts twice as long as their normal offer. Signal Horizon readers can sign up for a 30-day free trial using the link below. Tell us what you think and let us know if you find something in the streaming service that warrants further discussion.
I hope we have given you some new movies to consider. Snuggle down and enjoy the Best Christmas Horror Movies on Shudder. Let us know what you enjoyed this weekend. Don't forget to use the promo code SIGNAL for a whole month free! Catch us back each week with a new Shudder list.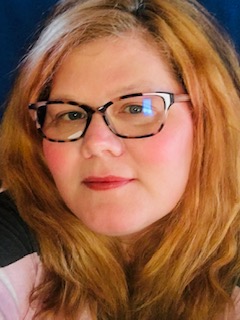 As the Television Editor for Signal Horizon, I love watching and writing about genre tv. I grew up with old school slashers, but my real passion is television and all things weird and ambiguous. When I'm not watching and writing about my favorite movies and series, I'm introducing my family to the wonderful world of sci-fi, fantasy, and horror. My only regret, there is not enough time in the day to watch everything.