The Horror Pod Class: Episode 102: Gremlins 2: The New Batch
Tyler: Welcome to episode 102 of The Horror Pod Class. My name is Tyler and I run Signal Horizon a magazine dedicated to exploring genre fiction in and out of the classroom.
Orrin: Hey its me. Playing table top games as you do.
Tyler: Tonight on the Horror Pod Class we are going to spend some time talking about what we have been watching and reading, we will help you find some free genre content on the internet and finally we will spend the remainder of the episode discussing the cinematic version of anarchy that is Gremlins 2: The New Batch. As you might have noticed this season you can check out all of back episodes on Itunes and other podcatchers and starting with this episode you can find live video of each episode on our YouTube Channel.
What have we been watching:
Tyler: The Oak Room and The Host on Shudder
Orrin: https://letterboxd.com/unawarewolf/
Dark Corners of the Web
The Taking of Deborah Logan on Tubi
Essential Question: Does Gremlins 2 capture the anti corporate nature of pop culture in the 1980's and early 1990's/ OR IS GIZMO THE TRUE MONSTER 🙂
Summary: Where the original Gremlins was a horror film spiked with comedy, Gremlins 2: The New Batch is essentially a black comedy, with a couple of horrifying touches. As the film starts, the fantastical trinket shop in Chinatown, which sold the Mogwai in the first film, is demolished by a crazed multi-media businessman called Daniel Clamp (John Glover). The heroes from the first movie, Billy (Zach Galligan) and Kate (Phoebe Cates), happen to work for Clamp in his huge high-rise. They find the Mogwai within Clamp's building, but not before he has accidentally spawned legions of mischievous, lizard-like Gremlins. Soon, the Gremlins are wreaking havoc throughout the building. In the original film, their misdeeds were violent, but here they're also goofy and satirical. Director Joe Dante has filled the film with quick verbal and visual jokes, which, for many, makes Gremlins 2: The New Batch a satire and inversion of the typical horror movie.
SO WE CAN BOTH AGREE this is Joe Dante's X Men movie right?
Forester is The Doctor from Star Trek?
Man way more Gizmo. Merchandising is a mother fucker
Real anti science element to it as well.
Anti Kitch…Which is really hilarious because the whole franchise is kitsch.
THOSE HATS.
So its kind of about Ted Turner…maybe
ITS CHRISTOPHER LEE
Protofacism of neo capitalism
Brain Gremlin argues its the time to invest in Shotguns and Canned Goods…TIME IS A FUCKING FLAT CIRCLE
2nd act is a March into the absurd as chaperoned in by the mimes.
The Gremlins series really hates microwaves
The Gremlins are a little rapey though right? I don't love that.
Bat is a clear reference to Q right?
And just like that Hulk Hogan ushers in the even more surreal 3rd act.
https://thequietus.com/articles/25304-the-institute-of-gremlins-2-studies-interview
There are real human beings in this building….Do you know the lawsuits we are facing. Perfectly captures GOP insistence on liability protection in the new covid relief bill
Anonymous Amazon User Leaves a One Star Review
Featuring the LONGEST ELIPSES EVER
I'm not sure why anyone would find this film better than watching the grass grow. It certainly is not better than the first Gremlins film, which was charming, funny, and frankly, a story. Gremiln's 2 relies on cheap call backs from its predecessor, slap-dash antics and the weakest excuse of a story. It just doesn't add up to much. Don't bother with this one, especially if you loved Gremlins 1. Gremlins 2 is a waste of both time and money. Maybe rent it with one hand…and hold your nose with the other. Gremlins 2–you've been warned!
Whew I was worried about what is on the other side of the ellipses
Orrin: Where can they find more of your stuff on the internet; @orringrey on twitter
Tyler: You can find me tweeting into the abyss at @tyunsell and running the day to day at signalhorizon. Feel free to send all your HPC or SH questions to tyler@signalhorizon.com
Next Week: Live EPISODE AT THE OUTERDARK. LIVE STREAMING ON The Horror Pod Class Study Group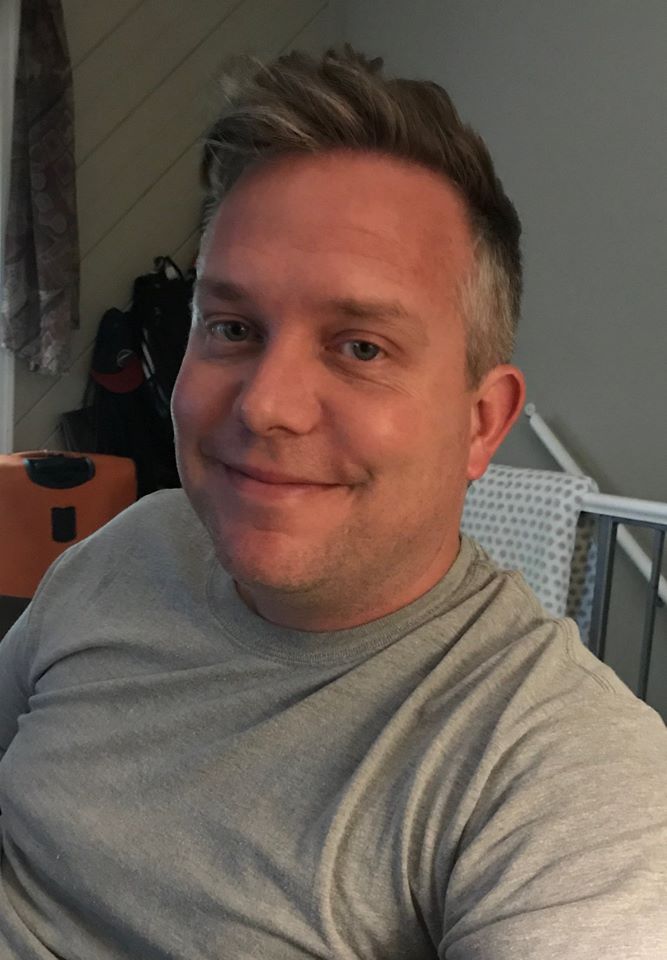 Tyler has  been the editor in chief of Signal Horizon since its conception. He is also the Director of Monsters 101 at Truman State University a class that pairs horror movie criticism with survival skills to help middle and high school students learn critical thinking.  When he is not watching, teaching or thinking about horror he is the Director of Debate and Forensics at a high school in Kansas City, Missouri.