All The Best Guilty Pleasure Horror Movies on Shudder Right Now
Winter weather is here for a while. Even if you are on the coasts where it's warmer, it's not fun in the sun time. I'm in the mood to not have to think too hard or be scared too much. I just want to slug around the house and stream some binge-worthy classics. The kinds of movies you have seen a thousand times and never get tired of. Most of them aren't exactly works of high cinema, and none are going to win an Academy Award, but all are fun as hell. Here are all the best movies you have a hard time admitting you love, but you really do, the Best Guilty Pleasure Horror Movies on Shudder. If you are looking for something a little heavier check out all our lists here including the Best Movies of Shudder You Probably Haven't Heard Of.
Shocker
A mass murderer has harnessed electricity for unimaginable killing powers. About to be electrocuted for his crimes, the unrepentant Horace Pinker transforms into a terrifying energy source.
Cast: Cami Cooper, Mitch Pileggi, Peter Berg, Michael Murphy
Shocker holds a place in my heart because it is one of the first horror films that I watched as a kid. It's over the top insane '80s fun. Before the X-Files Mitch Pileggi was famous he was the dangerous death-row inmate turned electric demon. It was shot by Wes Craven in only ten weeks and with a micro-budget making it wildly successful for what it is. It's one of his lesser-known films but one of the most fun.
Chopping Mall
A group of teenagers that work at the mall all get together for a late night party in one of the stores. When the mall goes on lockdown before they can get out, the robot security system malfunctions and goes on a killing spree. One by one, the three bots try to rid the mall of the "intruders." The only weapons the kids can use are the supplies in other stores. Or . . . if they can make it 'til morning when the mall reopens.
Cast: Kelli Maroney, Tony O'Dell, Russell Todd, Karrie Emerson, Barbara Crampton
This is cheesy ridiculousness. Another blast from the '80s past Chopping Mall features a ton of monster robots that were made by combining literal junk. When creatures can be made in a Junkyard War style and still look good I'm totally down. There are no surprises from Jim Wynorski's cult favorite and that is okay. Part of the charm is getting exactly what you wanted and expected.
Deathgasm
After forming a metal band in his conservative town, Brodie and his mates play a forbidden piece of music that unlocks the gates of hell. Before long, town folk start turning into demons to prepare the way for the arrival of a demonic entity who's destined to take over the the world. Now it's up to Brodie to stop the chaos before it's too late. Taking inspiration from fellow New Zealander Peter Jackson's DEAD ALIVE and heavy metal horror flicks like TRICK OR TREAT, Jason Lei Howden crafted a hilarious, ultra-gory delight that's destined to become a cult classic.
Cast: Milo Cawthorne, James Blake, Kimberley Crossman
Deathgasm isn't Black Metal so don't expect a heavy metal soundtrack, it's more tongue in cheek. Think more "Baby Metal". That doesn't mean it isn't still super funny and enjoyable. This is a horror film for the thirteen-year-old boy in all of us. Just sit back and enjoy it the gory grossness. Not everything has to be so serious and it's called a guilty pleasure for a reason.
Street Trash
In this gloriously oddball 1987 horror-comedy, a group of bums turn into blue blobs of rotted mush after drinking old booze, sold by a craven liquor store owner. Then Bronson, the psychotic veteran who rules their hobo camp, snaps and begins killing the derelicts at random. As the bodies pile up, two brothers realize they must stop both the booze and Bronson from wiping out their closest friends. Filled with hilariously messy gore gags designed to offend everyone (including an outrageous game of keepaway), STREET TRASH is a must-see for fans of Frank Henenlotter, William Lustig and Troma Entertainment. Contains strong language, sexual scenes, violence and gore.
Cast: Mike Lackey, Bill Chepil, Vic Noto
So bad it's good, Street Trash is a must-see. It is one of those movies like PCU, Porky's, or National Lampoon's Vacation that is so bad and raunchy you can't help but laugh. This is a one of a kind gem that shouldn't be missed. If you've seen it before, watch it again. Maybe a quote along would be fun with friends. This is quintessential Best Guilty Pleasure Horror Movies on Shudder.
Cheap Thrills
After down-and-out family man Craig (Pat Healy, COMPLIANCE) simultaneously loses his job and is served an eviction notice, he runs into his long-lost deadbeat pal Vince (Ethan Embry, EMPIRE RECORDS) at a local dive bar. As the two drink their troubles away, they are lured by a couple celebrating a birthday (ANCHORMAN's David Koechner and THE INNKEEPER's Sara Paxton), who shell out obscene wads of cash to Craig and Vince in exchange for taking on harmless bets.The party continues to a strip club and eventually to the couple's home, where the cash payoffs increase wildly as the challenges become more outrageous, hilarious, illegal and even downright inhuman.
Cast: Pat Healy, Ethan Embry, Sara Paxton, David Koechner
Two of my most favorite comedic actors David Koechner and Vegas Vacations Nick Papagiorgia Ethan Embry are in this guiltiest of all pleasures that is actually really good. This is my favorite film on the list and I have seen it hundreds of times. The director EL Katz is currently working on Netflix's The Haunting of Hill House Season Two which is based on The Turn of The Screw. This is black comedy at its best and there is plenty of blood for horror lovers.
Demon Wind
The strange and brutal deaths of Cory's grandparents has haunted him for years. Determined to discover the truth, he has returned to the desolate region where they lived, along with a group of friends, to try and uncover the mystery. Ignoring warnings from the locals that the area is cursed, Cory and his friends soon realize that the legend is true, as the Demon Wind, possesses and destroys them, one by one, turning them into monsters from hell.
Cast: Eric Larson, Francine Lapensée, Sherry Bendorf Leigh, Stephen Quadros
This was recommended to me by my brother and boy was I surprised by how much I liked it. It's a party movie for sure best enjoyed by a group of friends who can all appreciate the sillier things in life. The cast does an admirable job keeping the tone from disintegrating into complete absurdity so watch with the intended spirit of hilarity and enjoy!
Hansel and Gretel Get Baked
An intense new marijuana strain named "Black Forest" is taking Los Angeles by storm, and Gretel's stoner boyfriend can't get enough. But when the old woman growing the popular drug (Lara Flynn Boyle) turns out to be an evil witch, cooking and eating her wasted patrons for their youth, Gretel and her brother Hansel must save him from a gruesome death — or face the last high of their lives.
Cast: Lara Flynn Boyle, Molly C. Quinn
The less said about this, the better. The name should tell you everything you need to know about this Shudder guilty pleasure. With more and more states gaining legal marijuana there isn't a better time to stream it up. Just make sure you have plenty of cookies and cookies on hand.
Do not forget to tune into the Horror Pod Class and their podcast on all things horror and science fiction, you might just learn something. Just for Signal Horizon readers, we have a free trial that lasts twice as long as their normal offer.  Signal Horizon readers can sign up for a 30-day free trial using the link below.  Tell us what you think and let us know if you find something in the streaming service that warrants further discussion. Let me know if I've left something off the Best Guilty Pleasure Horror Movies on Shudder right now.
I hope we have given you some new movies to consider. Snuggle down and enjoy the Best Guilty Pleasure Horror Movies on Shudder. Let us know what you enjoyed this weekend.  Don't forget to use the promo code SIGNAL for a whole month free!  Catch us back each week with a new Shudder list.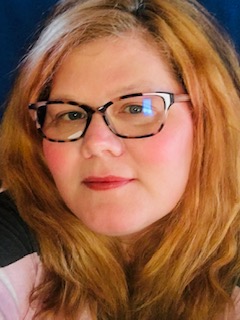 As the Television Editor for Signal Horizon, I love watching and writing about genre tv. I grew up with old school slashers, but my real passion is television and all things weird and ambiguous. When I'm not watching and writing about my favorite movies and series, I'm introducing my family to the wonderful world of sci-fi, fantasy, and horror. My only regret, there is not enough time in the day to watch everything.