All The Best Horror and Sci-Fi Movies on Tubi
With the explosion of streaming content out there right now it's hard to wade through the massive lists on every service to find the very best worth watching. Tubi, which has just come on people's radar, is a fantastic streaming service that is absolutely free. It costs nothing! The best part is it has a massive library of horror and sci-fi. Surprisingly, it's a really good catalog too. This isn't just the throwaway titles that are free because they are terrible and no one wanted to watch them. There is a great mix of popular mainstream, old school slashers, cult classics, and even some really hard to find hidden gems. This is by no means an exhaustive list, but the list of the best that's available right now in no particular order. Here's All The Best Horror And Sci-Fi On Tubi.
Editor's Note: August 2020- Bookmark this page as we update it monthly.
Ghosts And The Paranormal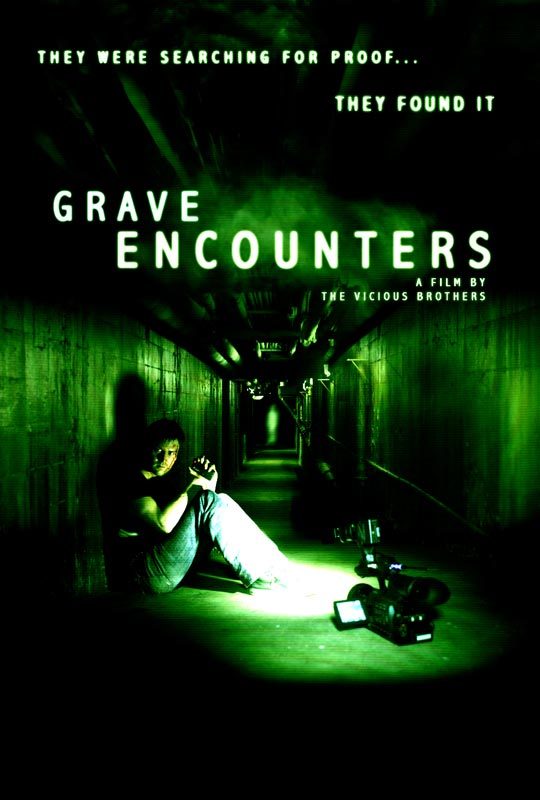 Grave Encounters
For their ghost hunting reality show, a production crew locks themselves inside an abandoned mental hospital that's supposedly haunted – and it might prove to be all too true.
Ju-On- The Grudge
Takashi Shimizu's movie continues Asia's increasingly fine tradition of modern horror films. The premise is that if a building has endured a singular horror, it absorbs it and returns it to those who visit. A series of seemingly unconnected vignettes, all with a suitably satisfying jolt (including a shower scene Hitchcock would have admired) are slowly pulled together by police investigating the strange events.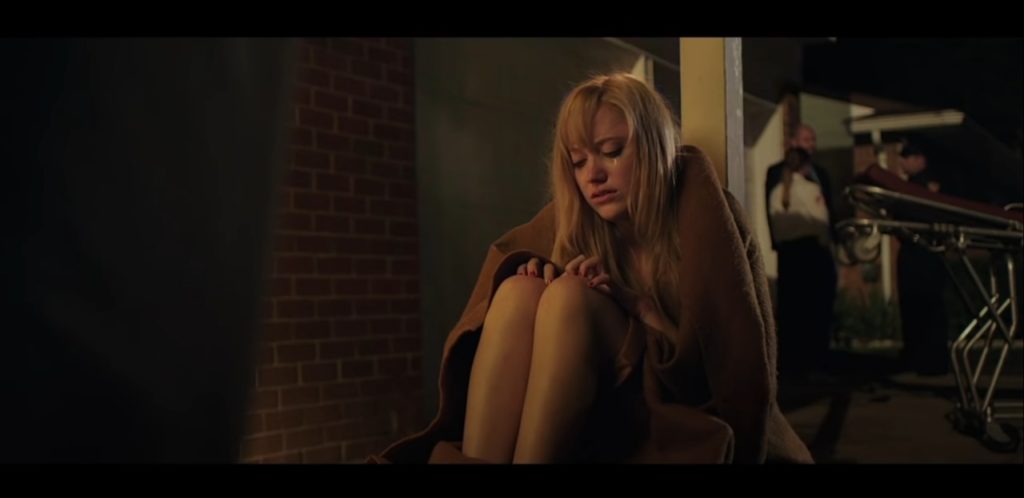 It Follows
After carefree teenager Jay (Maika Monroe) sleeps with her new boyfriend, Hugh (Jake Weary), for the first time, she learns that she is the latest recipient of a fatal curse that is passed from victim to victim via sexual intercourse. Death, Jay learns, will creep inexorably toward her as either a friend or a stranger. Jay's friends don't believe her seemingly paranoid ravings, until they too begin to see the phantom assassins and band together to help her flee or defend herself.
Hell House LLC
Five years after an unexplained malfunction causes the death of 15 tour-goers and staff on the opening night of a Halloween haunted house tour, a documentary crew travels back to the scene of the tragedy to find out what really happened.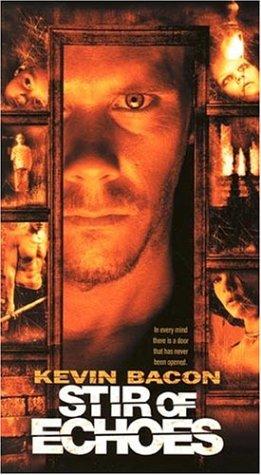 Stir Of Echos
Blue-collar family man Tom Witzky (Kevin Bacon) scoffs at supernatural phenomena — until he lets his wife's sister, Lisa (Illeana Douglas), put him into a hypnotic trance. Upon waking, Tom realizes he has a psychic connection with his son, Jake (Zachary David Cope). He also has alarming hallucinations of a missing teenage neighbor named Samantha (Jennifer Morrison). Tom, convinced his visions will lead him to the girl, begins a desperate search that puts him into a life-threatening situation.
The Canal Explained-Rupert Evans Displays, Psychosis, Demons, And Insomnia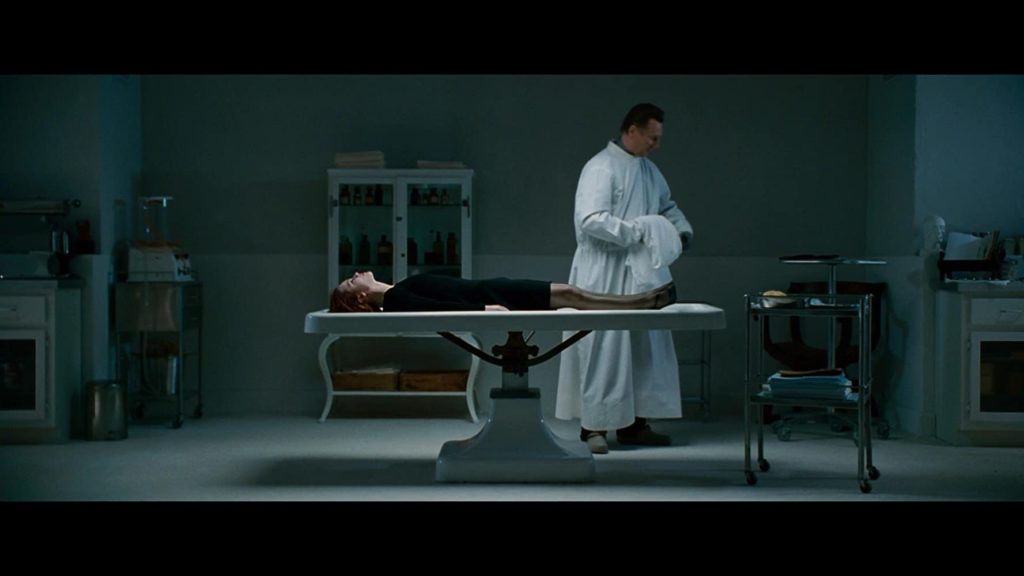 After.Life
After a horrific car crash, a young teacher awakes on a mortuary slab. The funeral director convinces her she is not alive but transitioning into the spirit world. Is he telling the truth?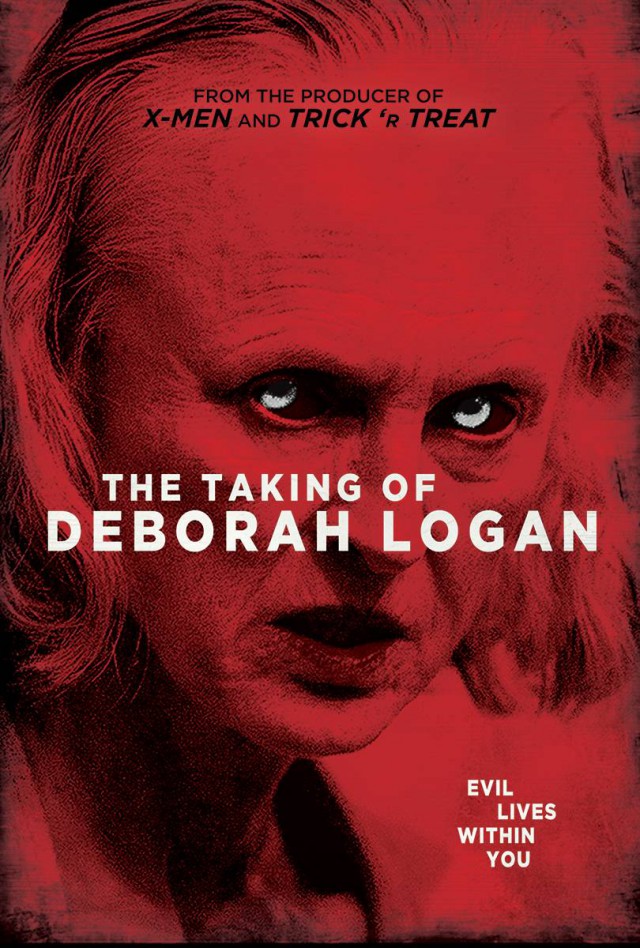 The Taking Of Deborah Logan
Mia records the daily lives of Deborah and her daughter Sarah as part of her thesis. As the days progress, strange things happen around Deborah, and it becomes apparent something has taken control of her.
Creatures, Beasts, and Monsters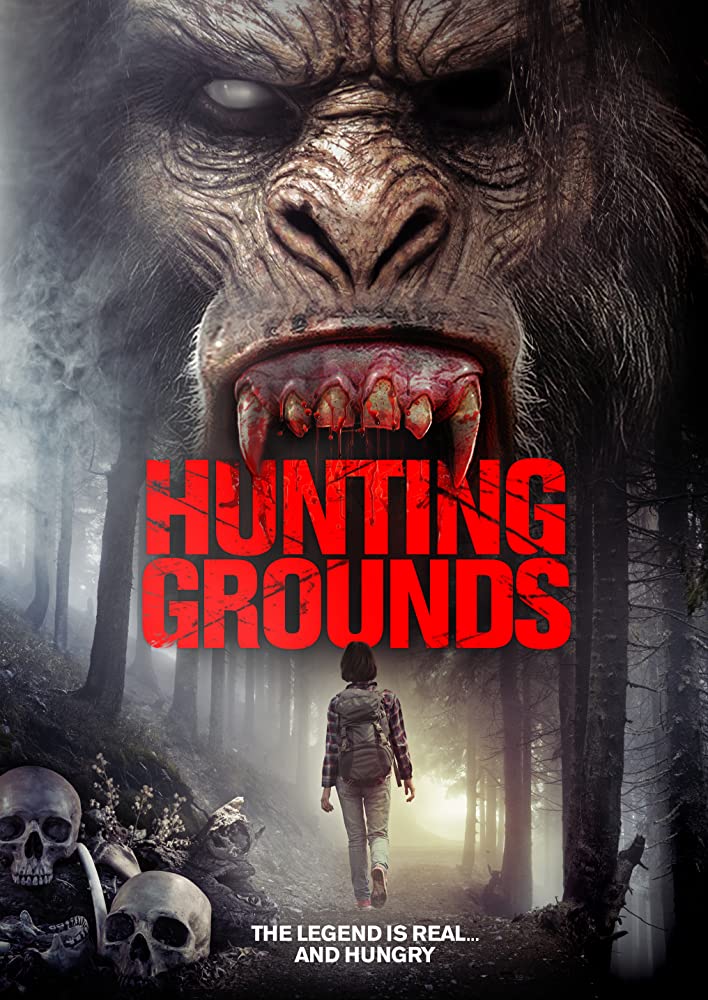 Hunting Grounds
A widower father, his son and two friends head off to stay at a cabin in the woods while on a hunting trip. There, they encounter a tribe of angry sasquatches that are determined to protect their land at any cost.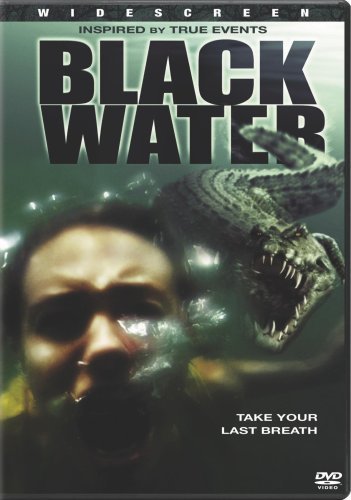 Black Water
Inspired by a true tale of survival, three adventurers in the swamps of Northern Australia face the terror of a lifetime when a crocodile attacks.
Nightbreed
For the first time on home video, you can experience Clive Barker's original director's cut of Nightbreed with over 40 minutes of new footage, all mastered in high definition from the original camera negative! Boone (Craig Sheffer) may be a troubled young man, but his troubles are just beginning.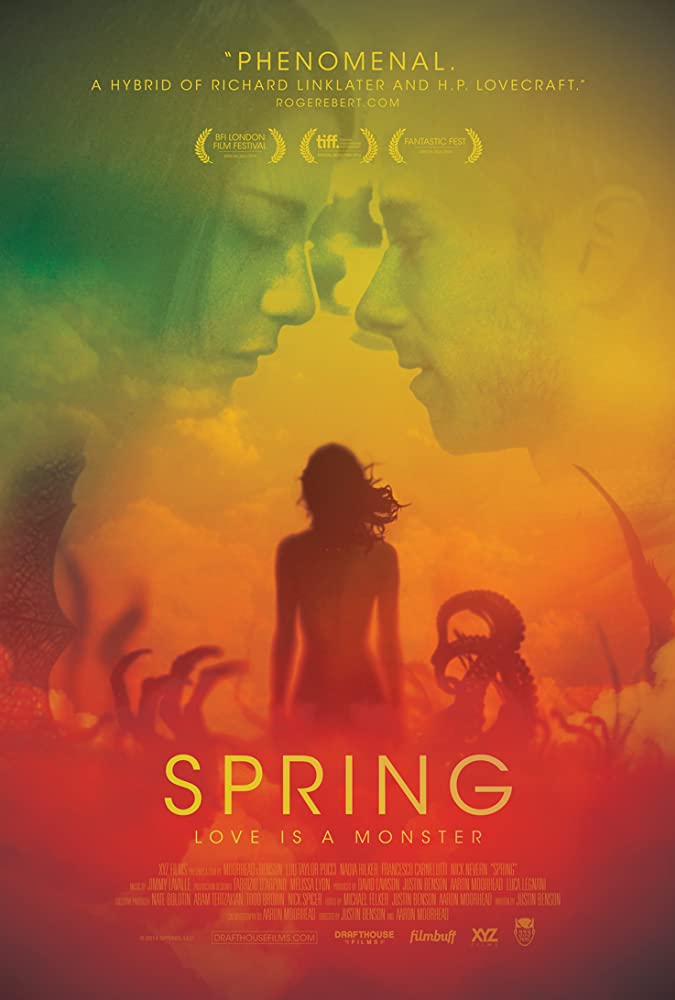 Spring
An aimless young man (Lou Taylor Pucci) takes an impromptu trip to Italy and becomes involved with an alluring genetics student (Nadia Hilker) who harbors a transformative secret.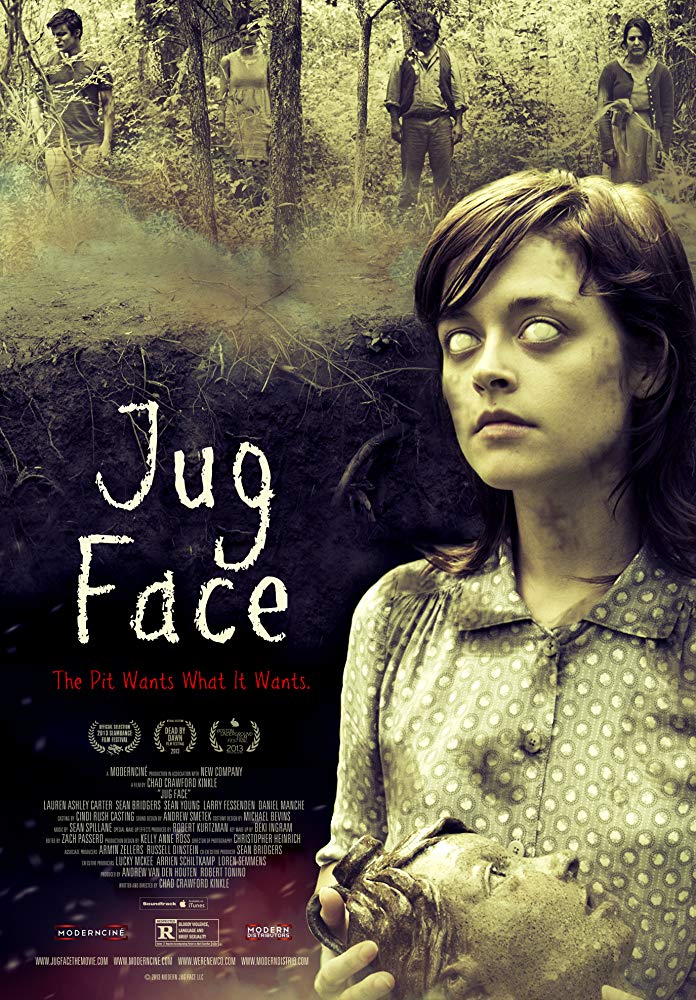 Jug Face
A pregnant teenager flees home after discovering that she may be sacrificed to the mysterious pit-dwelling creature worshipped by her remote community.
Itsy Bitsy
An ancient mysterious relic unleashes a giant prehistoric spider that terrorizes a single mother and her two children in their new house.
Messy Families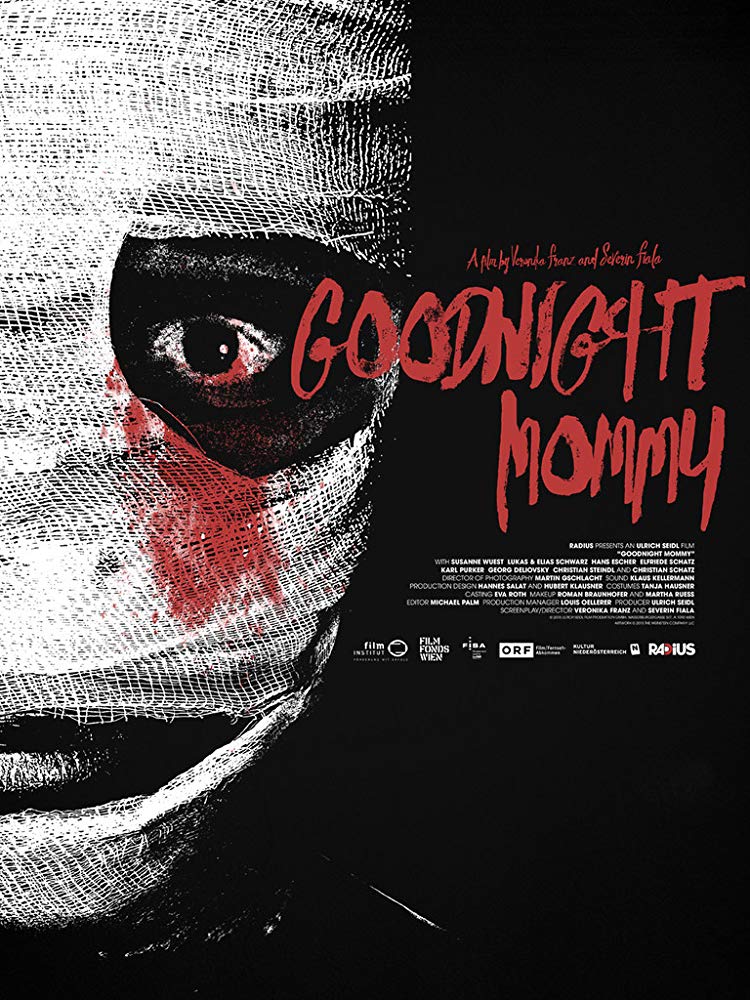 Goodnight Mommy
Young twin brothers vow to protect each other when their mother comes home with her face obscured by bandages, which makes them question her identity.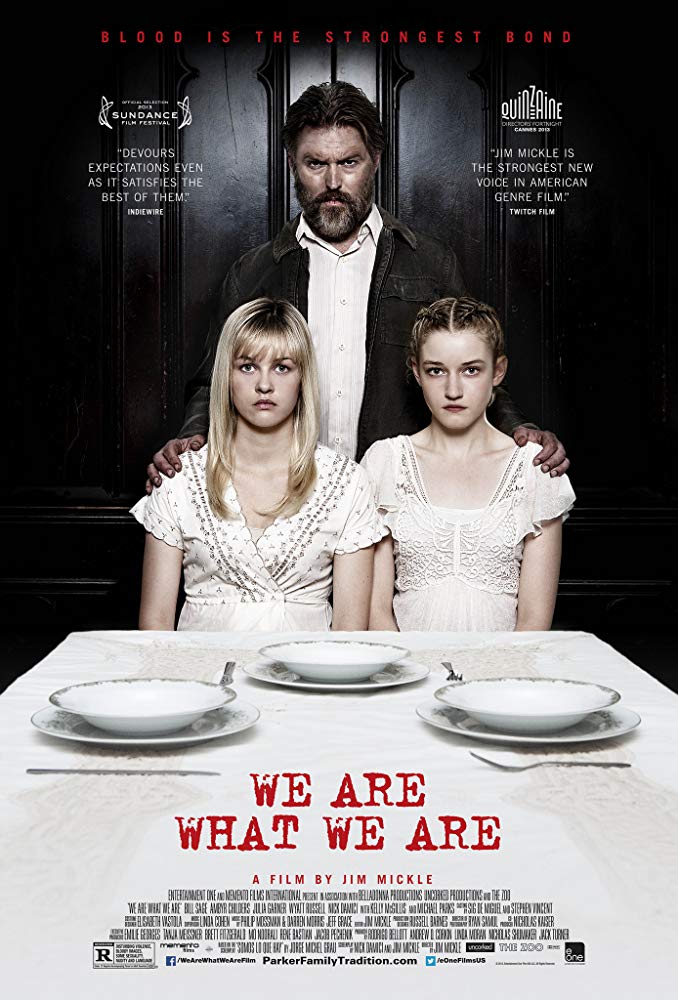 We Are What We Are
The Parkers, reclusive people who cling to ancient customs, find their secret lives threatened when a torrential downpour and the death of the family matriarch forces daughters Iris and Rose to assume special responsibilities.
Survival And Revenge
High Tension
A beautiful young Frenchwoman, Alex (Maïwenn Le Besco), travels out to the country to visit her family and brings along her friend Marie (Cécile de France). Soon after they get settled in the secluded home, Alex's parents are brutally attacked by a psychotic truck driver (Philippe Nahon), who proceeds to stalk the two women as well. When the killer kidnaps Alex in his truck, Marie hides in the back to try and rescue her, but the bloodshed is far from over.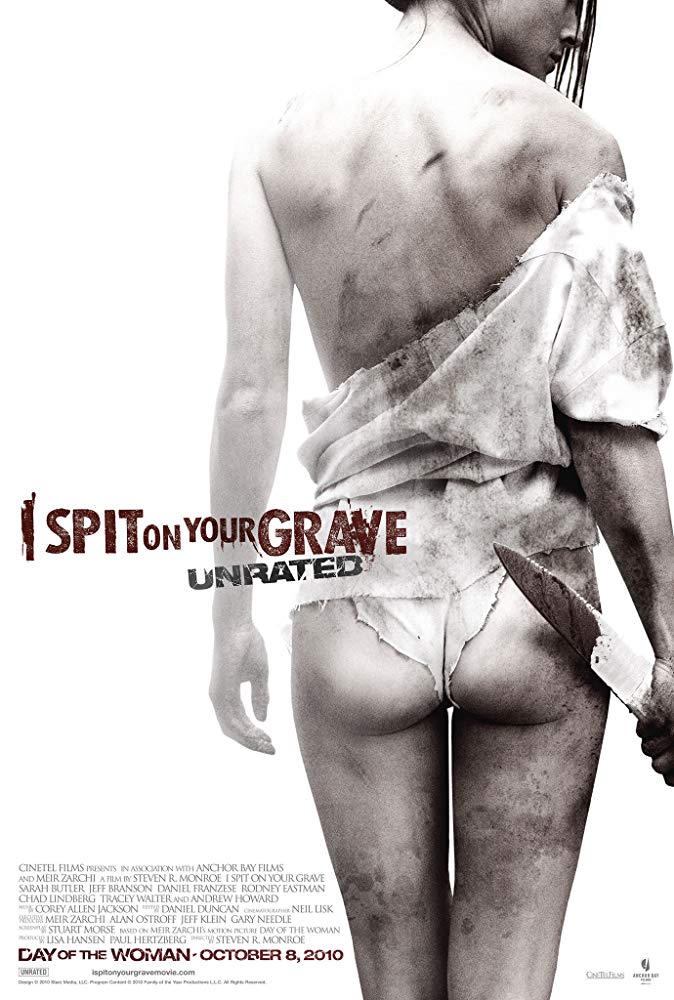 I Spit On Your Grave
A woman who is brutally raped and assaulted, survives and takes the law into her own hands by seeking revenge against her attackers, in this remake of the cult classic.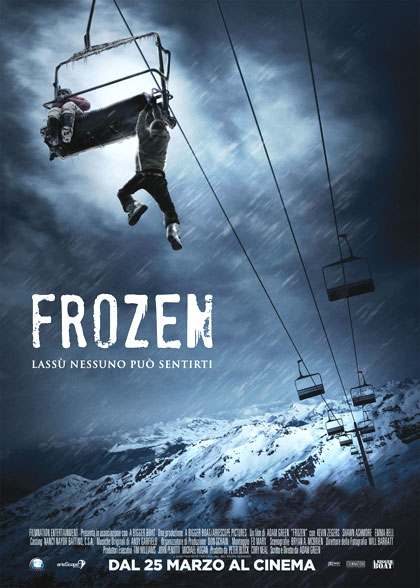 Frozen
Three skiers find themselves stuck on a chairlift above the frigid slopes. Their attempts to escape may prove deadlier than the cold itself.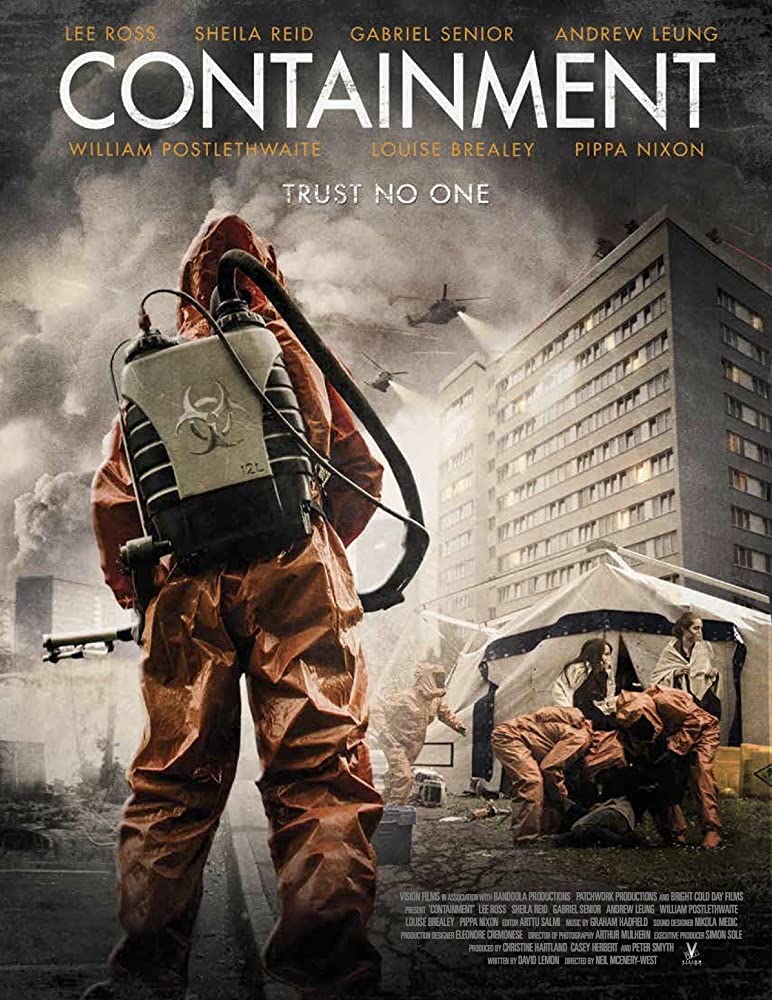 Containment
Mark wakes up to find that the doors and windows of his flat have been sealed shut. His confusion turns to terror when he sees sinister figures in hazmat suits attacking his fellow residents.
Stuff That Doesn't Fit Anywhere Else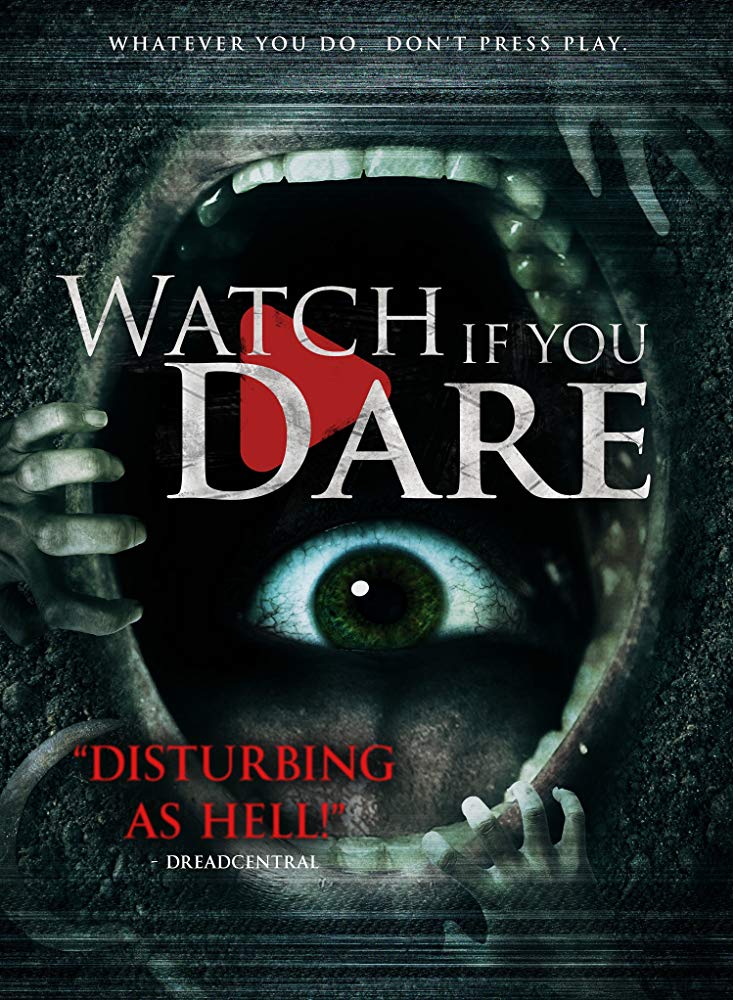 Watch If You Dare
A horror anthology considered one of the most disturbing scares of 2018, revolving around a series of scary and horrifying incidents.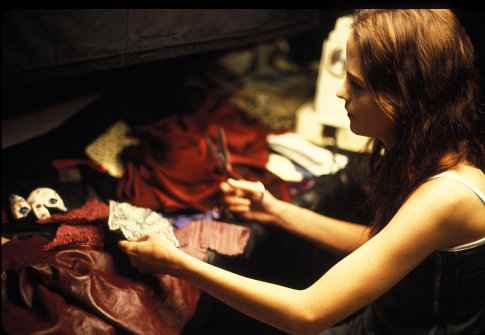 May
Young misfit May (Angela Bettis) endured a difficult childhood because of her lazy eye. And though contact lenses have helped May adjust as a young adult, her deep-seated awkwardness remains a problem. Adam (Jeremy Sisto), a young man obsessed with fixing wrecked cars, takes a shine to May's oddball ways. But May's strangeness ultimately drives him away, leaving her open to the advances of her co-worker Polly (Anna Faris). When Polly dumps her too, May's emotional instability turns violent.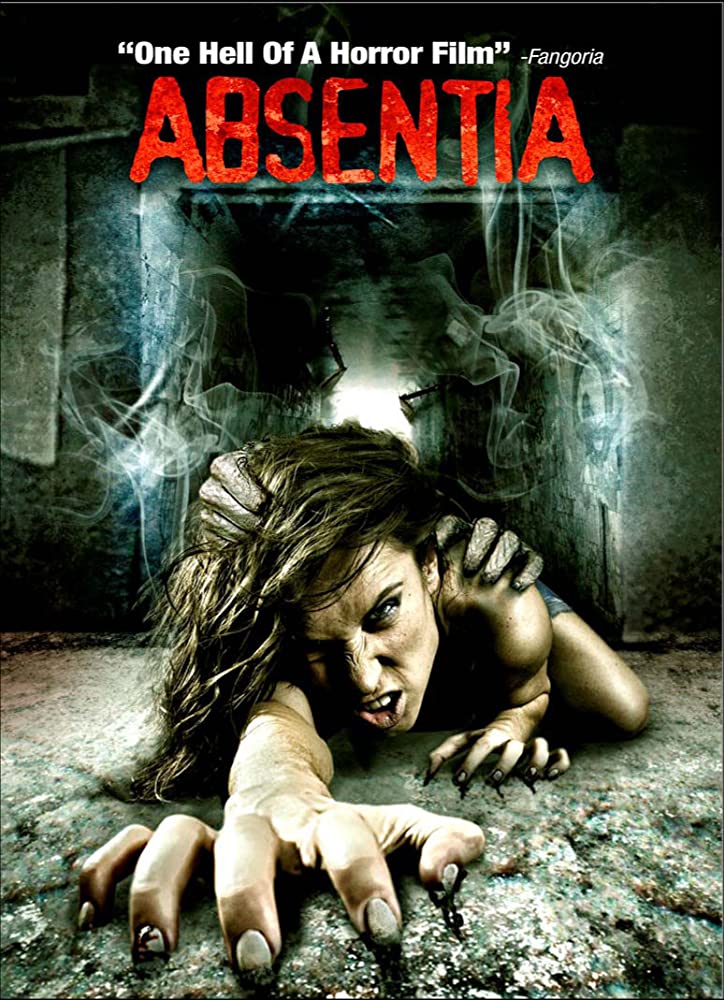 Absentia
A woman and her sister begin to link a mysterious tunnel to a series of disappearances, including that of her own husband.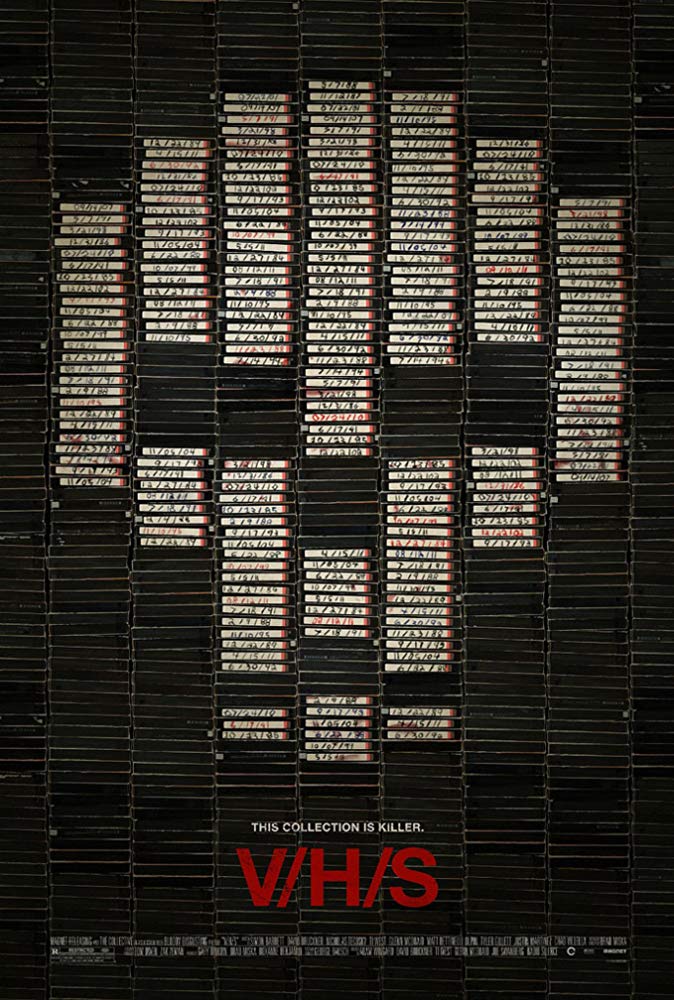 V/H/S
A group of misfits burglarize a desolate house to acquire a rare tape but instead they find a dead body and endless amounts of terrifying footage.
Science fiction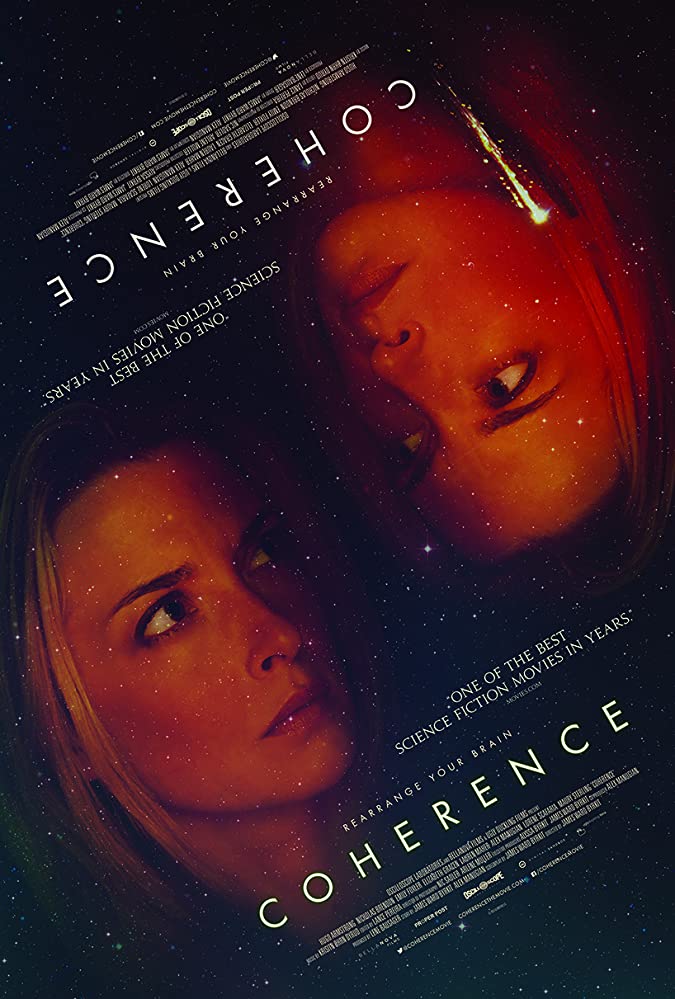 Coherence
Eight friends at a dinner party experience a troubling chain of events due to the malevolent influence of a passing comet.
Donnie Darko
During the presidential election of 1988, a teenager named Donnie Darko sleepwalks out of his house one night and sees a giant, demonic-looking rabbit named Frank, who tells him the world will end in 28 days. When Donnie returns home, he finds that a jet engine has crashed into his bedroom. Is Donnie living in a parallel universe, is he suffering from mental illness – or will the world really end?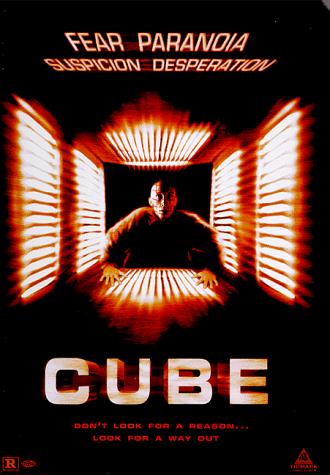 Cube
Without remembering how they got there, several strangers awaken in a prison of cubic cells, some of them booby-trapped. There's onetime cop Quentin (Maurice Dean Wint), scientist Holloway (Nicky Guadagni), young math genius Leaven (Nicole de Boer), master of escapes Rennes (Wayne Robson), autistic savant Kazan (Andrew Miller) and architect Worth (David Hewlett), who might have more information on the maze than he lets on. The prisoners must use their combined skills if they are to escape.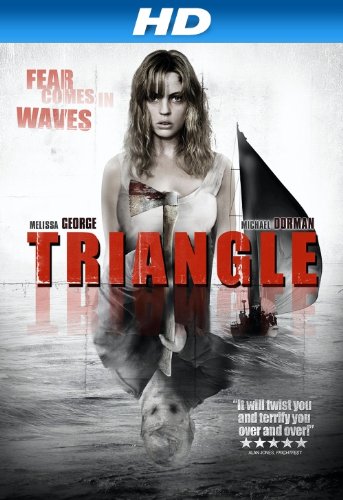 Triangle
A group of friends suffer a yachting accident and take refuge on a cruise drifting on the open sea, but quickly realize they were better off on the upturned yacht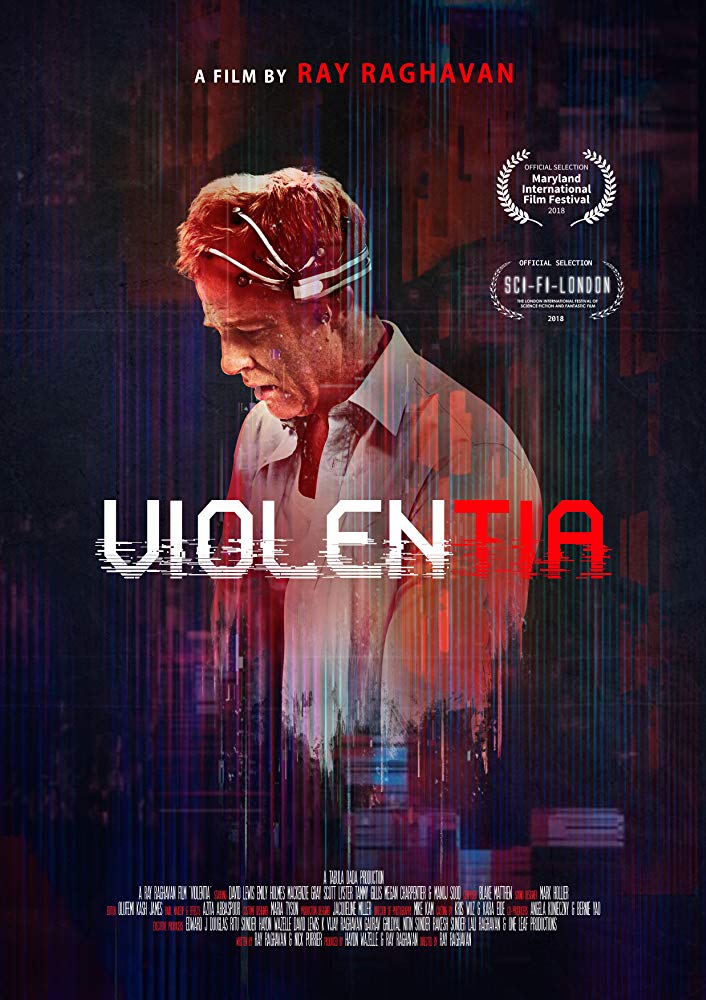 Violentia
After a random school shootout leaves a scientist's daughter and the shooter dead, he uses nano-robots to look into a psychopath's memories to find reasons for violence and a way to treat it.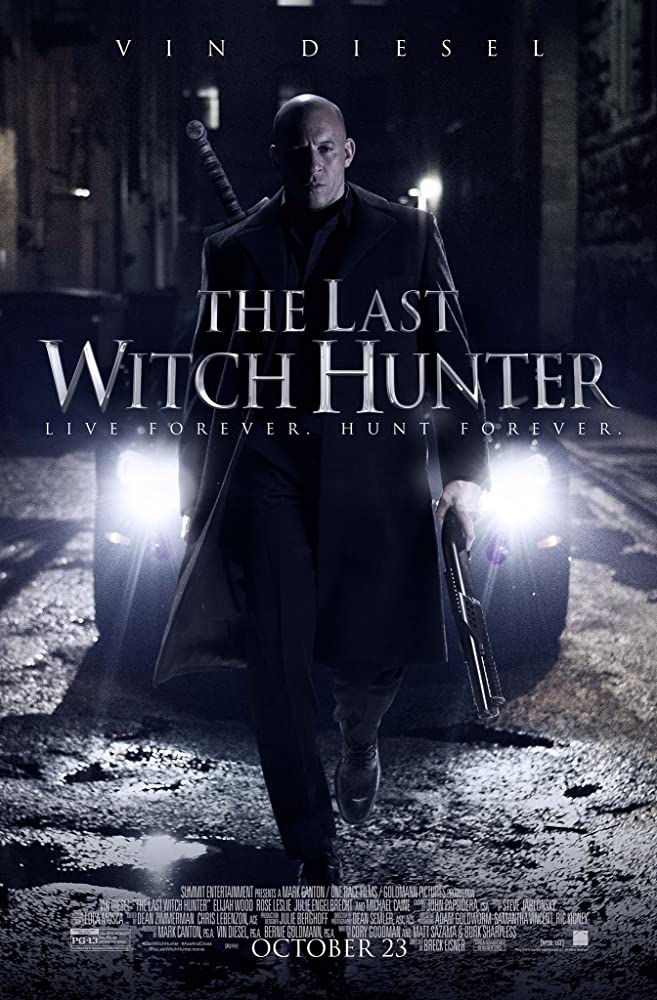 The Last Witch Hunter
The modern world holds many secrets, the most astounding being that witches still live among us. Centuries ago, Kaulder (Vin Diesel) managed to slay the all-powerful Witch Queen, decimating her followers in the process. Before her death, she cursed the valiant warrior with her own immortality, separating him from his beloved wife and daughter in the afterlife. Her resurrection now threatens the survival of the human race as Kaulder, the only one of his kind remaining, faces her vengeful wrath.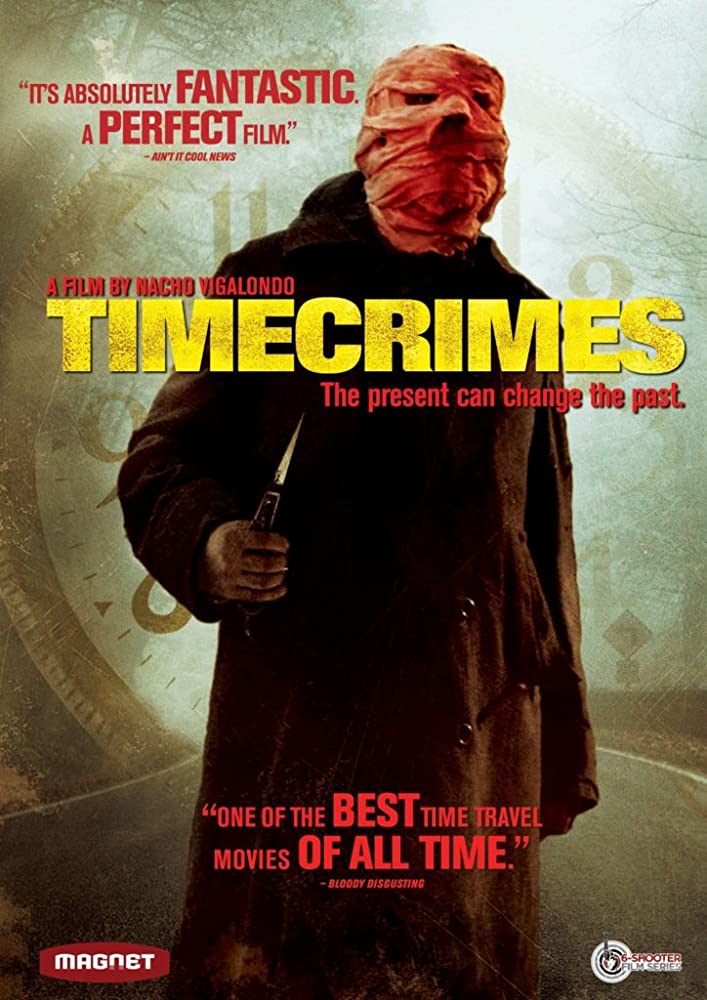 Time Crimes
Nacho Vigalondo's time-travel thriller opens with Hector spying on a beautiful woman undressing in the woods near his property. Investigating, he finds her assaulted and he in turn is attacked by a man whose head is swathed in bandages. Fleeing, Hector encounters a scientific facility where a scientist persuades him to hide in a time machine. Traveling back in time just a few hours, he observes himself.
Body Horror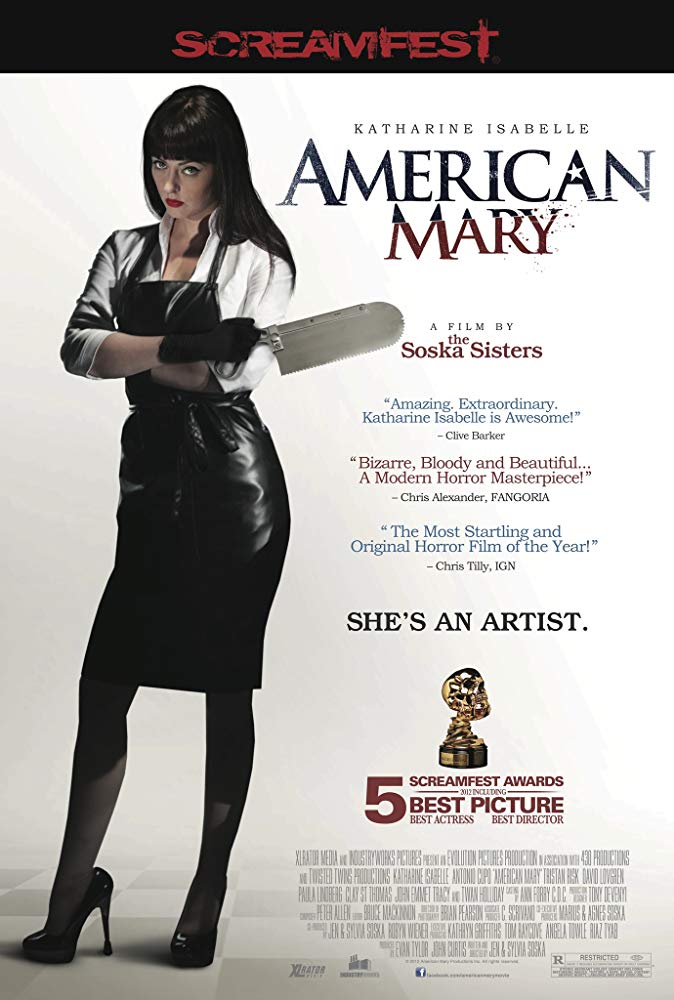 American Mary
The allure of easy money sends Mary Mason, a medical student, into the world of underground surgeries which ends up leaving more marks on her than her so called "freakish" clients.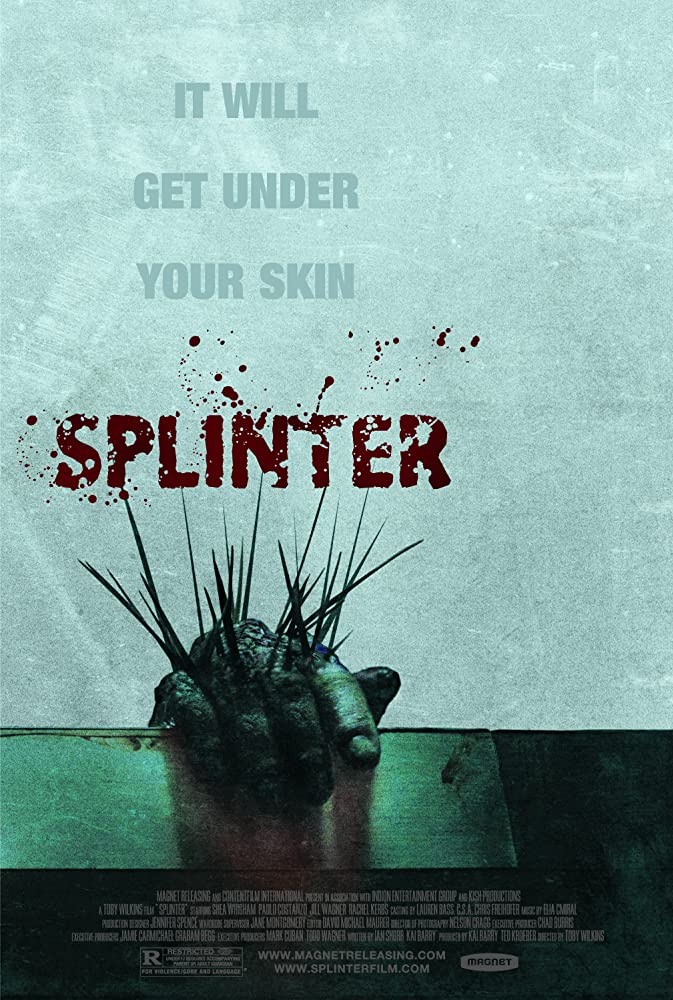 Splinter
When their plans for a nature trip go awry, Polly Watt (Jill Wagner) and boyfriend Seth Belzer (Paulo Costanzo) decide to check into a motel. On their way, they're carjacked and kidnapped by low-rent crooks Dennis Farell (Shea Whigham) and Lacey Belisle (Rachel Krebs), who take the victims and their SUV to a nearby gas station. Along the way, they encounter an increasingly terrifying horde of parasites, and if any of them intend to survive, they'll have to outsmart the deadly organisms.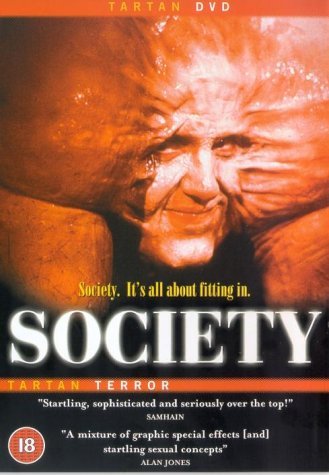 Society
A group of misfits burglarize a desolate house to acquire a rare tape but instead they find a dead body and endless amounts of terrifying footage.
Zombies, Werewolves, And Vamps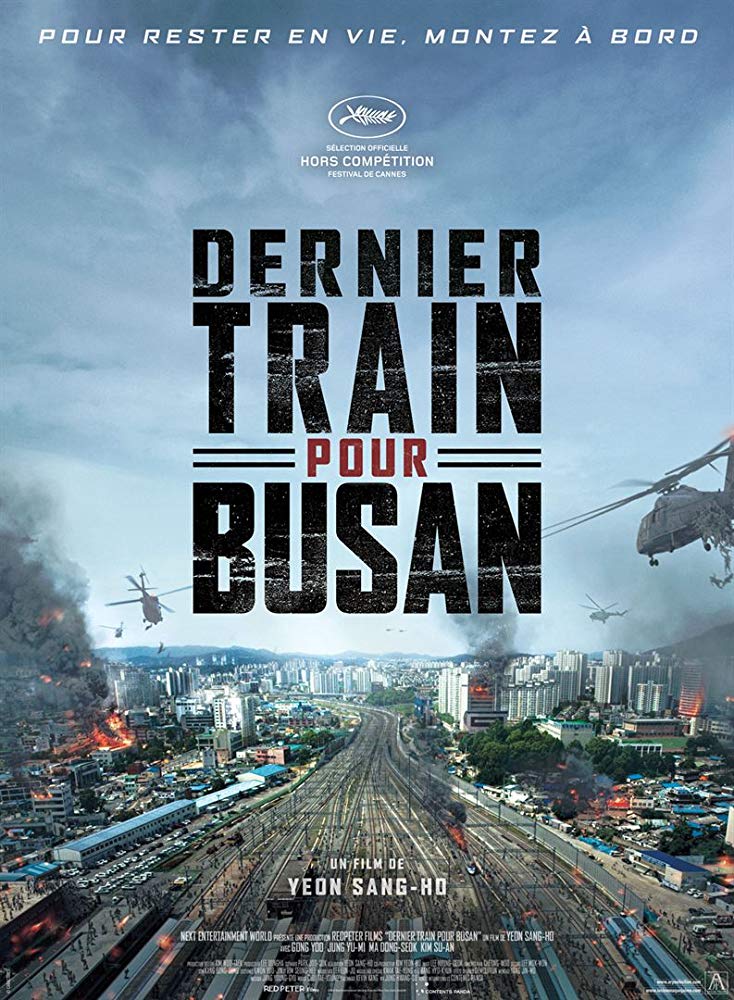 Train To Busan
A man (Gong Yoo), his estranged daughter and other passengers become trapped on a speeding train during a zombie outbreak in South Korea.
Ginger Snaps
The story of two outcast sisters, Ginger (Katharine Isabelle) and Brigitte (Emily Perkins), in the mindless suburban town of Bailey Downs. On the night of Ginger's first period, she is savagely attacked by a wild creature. Ginger's wounds miraculously heal but something is not quite right. Now Brigitte must save her sister and save herself.
Old School Awesome
Hellraiser
Sexual deviant Frank (Sean Chapman) inadvertently opens a portal to hell when he tinkers with a box he bought while abroad. The act unleashes gruesome beings called Cenobites, who tear Frank's body apart. When Frank's brother (Andrew Robinson) and his wife, Julia (Clare Higgins), move into Frank's old house, they accidentally bring what is left of Frank back to life. Frank then convinces Julia, his one-time lover, to lure men back to the house so he can use their blood to reconstruct himself.
Children Of The Corn
As physician Burt Stanton (Peter Horton) and his girlfriend, Vicky (Linda Hamilton), drive across the Midwest to his new job, their trip comes to a sudden halt when they encounter the body of a murdered boy in the road. In trying to contact the authorities, Burt and Vicky wander into a small town populated only by children, followers of sinister young preacher Isaac Chroner (John Franklin). Soon the couple is fleeing the youthful fanatics, who want to sacrifice them to their demonic deity.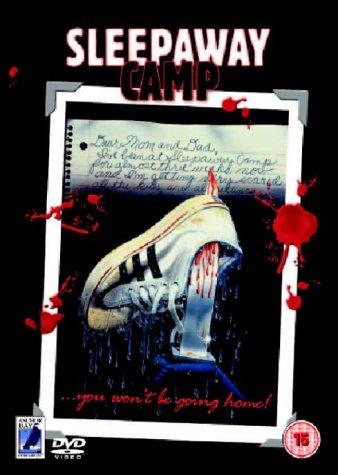 Sleepaway Camp
Bunks and the showers are a mad stabber's beat at a summer camp strictly for teens.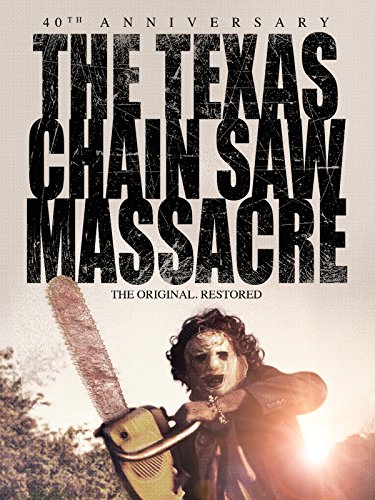 The Texas Chainsaw Massacre
Terrifying classic, remastered in 4K with a surround-sound mix, about 5 stranded teens in Texas who are brutalized by a psychotic family of cannibals.
Killers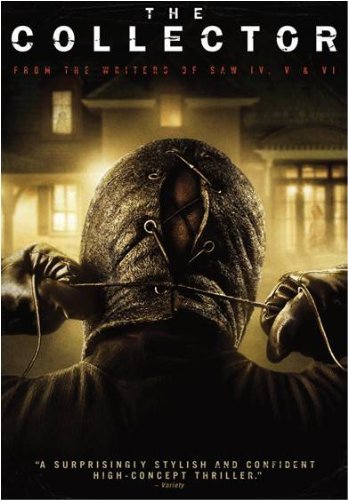 The Collector
Desperate for money to pay off a debt, a man targets a wealthy family's home and plans to break in and steal a valuable gem. He soon learns that he picked the wrong night to carry out his plans, for a masked madman has gotten there first, imprisoned the family, and lined the mansion with deadly traps.
Who's Watching Oliver
Sophia's sweet eccentricity and naivety puts her in danger when she meets a mentally unstable loner.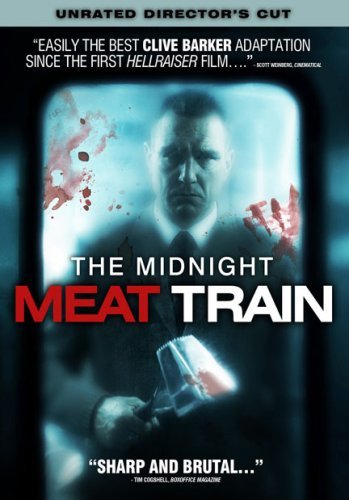 The Midnight Meat Train
An aspiring photographer has a chance to explore the dark side of life when he is drawn into the path of a subway serial killer, in this shocking horror.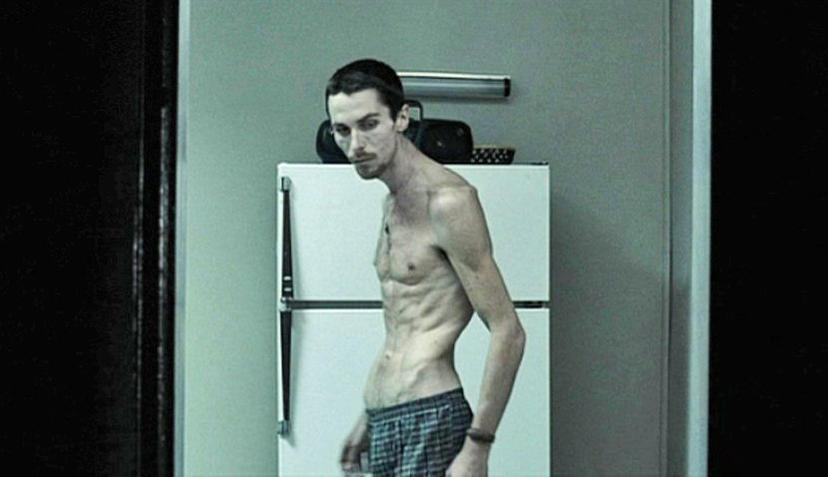 The Machinist
Factory worker Trevor Reznik (Christian Bale) suffers from insomnia so severe that his condition has taken its toll on his weight and his mental health. When Trevor unintentionally causes an on-the-job accident that horribly injures a coworker (Michael Ironside), he begins to become even more troubled. Despite a relationship with Stevie (Jennifer Jason Leigh), a pretty prostitute, Trevor descends further into paranoia, blaming his problems on an enigmatic figure named Ivan (John Sharian).
Horror Comedies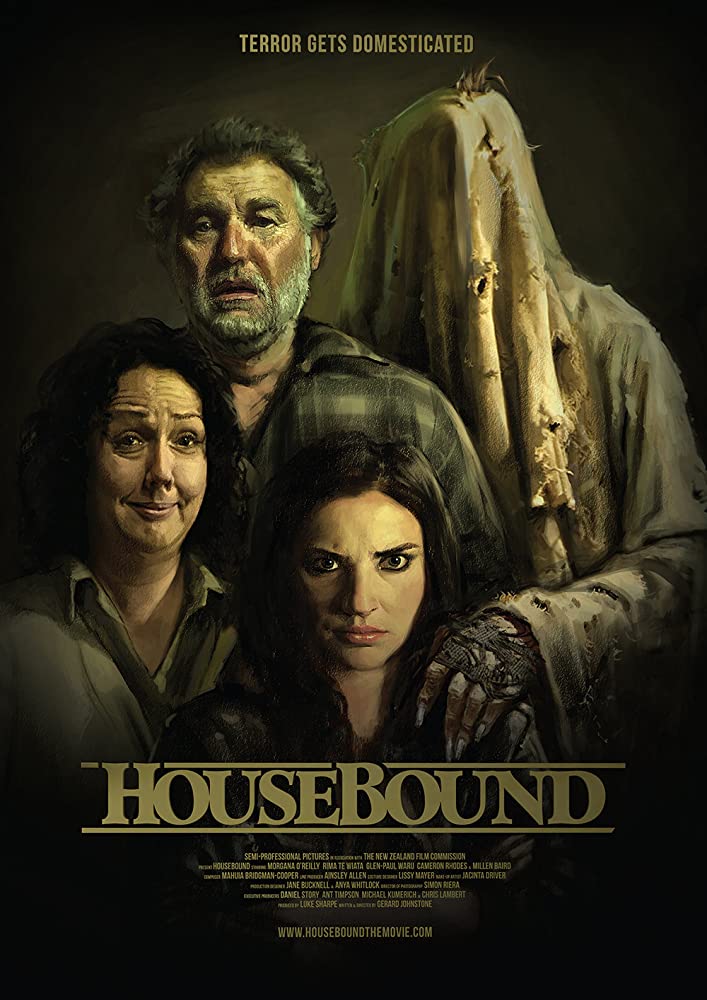 Housebound
A would-be thief (Morgana O'Reilly) is remanded to the custody of her estranged mother (Rima Te Wiata), who turns out to be correct in her assertion that evil spirits are afoot in their family domicile.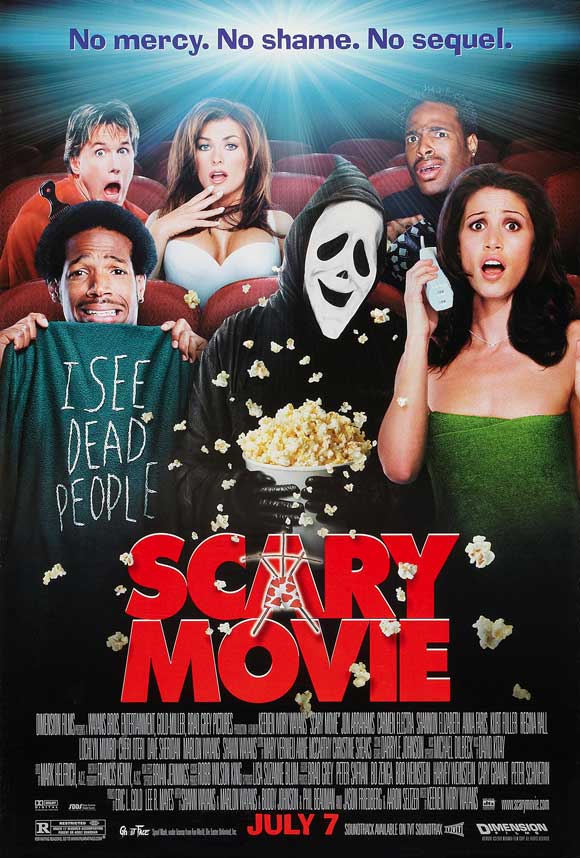 Scary Movie
From the minds that brought you "I'm Gonna Git You Sucka," "In Living Color" and "Don't Be A Menace In South Central While Drinking Your Juice In The Hood" comes a thriller-comedy (a thrill-comedy, if you will) that is guaranteed to shock. In this raucous comedy spoof of recent horror films, not even "The Blair Witch Project" or "The Sixth Sense" has been spared.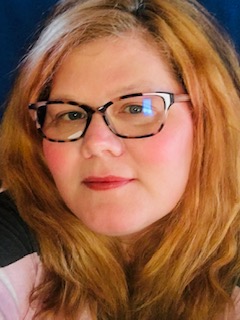 As the Television Editor for Signal Horizon, I love watching and writing about genre tv. I grew up with old school slashers, but my real passion is television and all things weird and ambiguous. When I'm not watching and writing about my favorite movies and series, I'm introducing my family to the wonderful world of sci-fi, fantasy, and horror. My only regret, there is not enough time in the day to watch everything.