All The Best Horror and Sci-Fi Movies on Tubi
With the explosion of streaming content out there right now it's hard to wade through the massive lists on every service to find the very best worth watching. Tubi, which has just come on people's radar, is a fantastic streaming service that is absolutely free. It costs nothing! The best part is it has a massive library of horror and sci-fi. Surprisingly, it's a really good catalog too. This isn't just the throwaway titles that are free because they are terrible and no one wanted to watch them. There is a great mix of popular mainstream, old school slashers, cult classics, and even some really hard to find hidden gems. This is by no means an exhaustive list, but the list of the best that's available right now in no particular order. Here's All The Best Horror And Sci-Fi On Tubi.
Editor's note: April 2020 Bookmark this page as it will be updated each month.
Ghosts And The Paranormal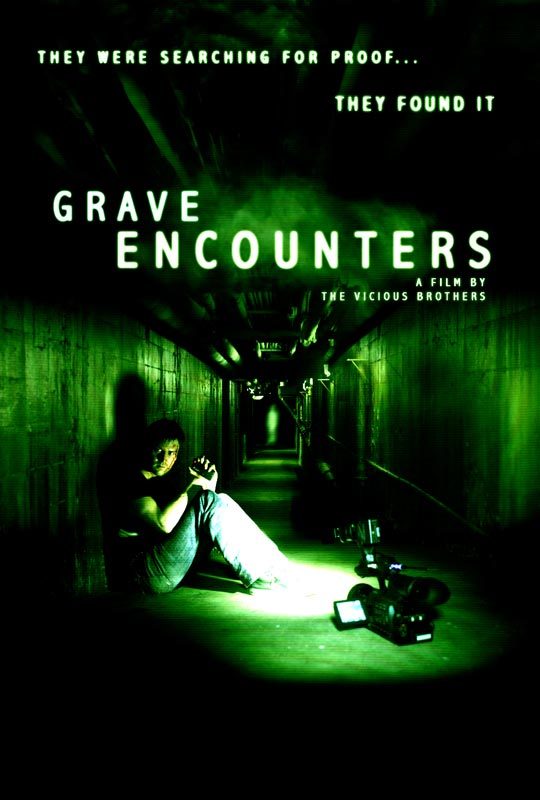 Grave Encounters
For their ghost hunting reality show, a production crew locks themselves inside an abandoned mental hospital that's supposedly haunted – and it might prove to be all too true.
Ju-On- The Grudge
Takashi Shimizu's movie continues Asia's increasingly fine tradition of modern horror films. The premise is that if a building has endured a singular horror, it absorbs it and returns it to those who visit. A series of seemingly unconnected vignettes, all with a suitably satisfying jolt (including a shower scene Hitchcock would have admired) are slowly pulled together by police investigating the strange events.
Hell House LLC
Five years after an unexplained malfunction causes the death of 15 tour-goers and staff on the opening night of a Halloween haunted house tour, a documentary crew travels back to the scene of the tragedy to find out what really happened.
Soul Survivors
Sometimes living or dying comes down to a matter of choice. It took Annabel (Eliza Dushku) and Matt (Wes Bentley) to help their shattered friend make that choice — help that would prove a killer journey. A college freshman Cassandra Cassie (Melissa Sagemiller) steps into a nightmare of otherworldly visitations after surviving a devastating car accident.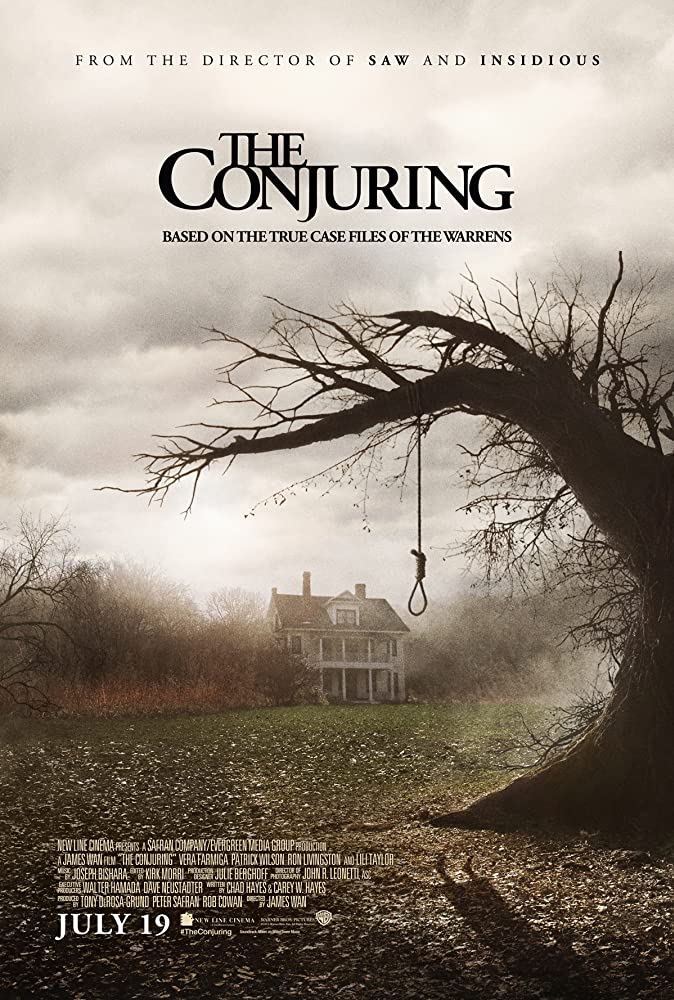 The Conjuring
In 1970, paranormal investigators and demonologists Lorraine (Vera Farmiga) and Ed (Patrick Wilson) Warren are summoned to the home of Carolyn (Lili Taylor) and Roger (Ron Livingston) Perron. The Perrons and their five daughters have recently moved into a secluded farmhouse, where a supernatural presence has made itself known. Though the manifestations are relatively benign at first, events soon escalate in horrifying fashion, especially after the Warrens discover the house's macabre history.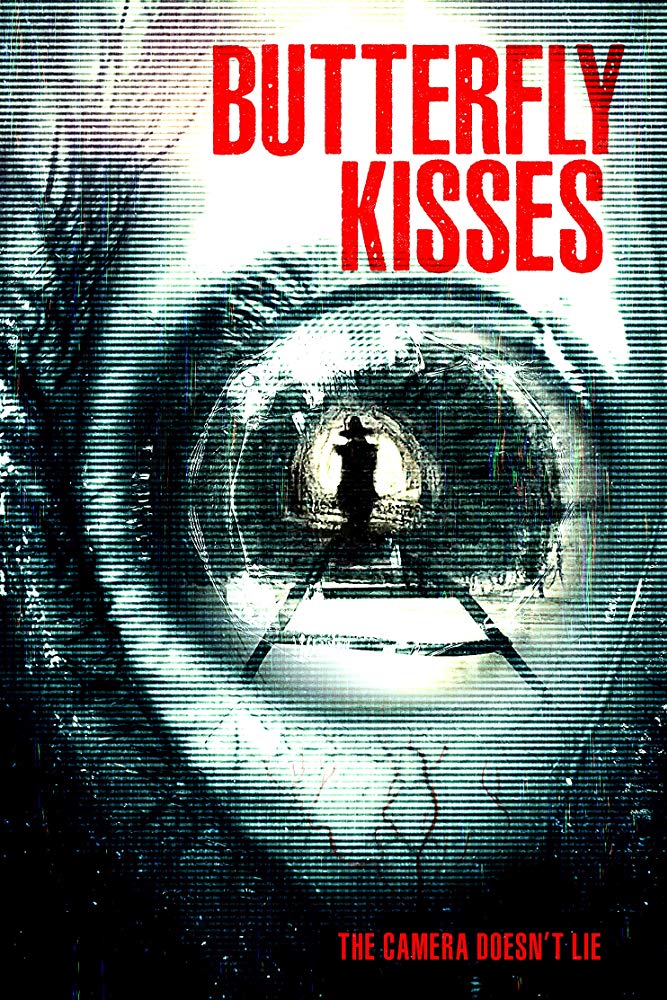 Butterfly Kisses
Found footage documentary about a wedding videographer who finds tapes from 2 missing filmmakers whose obsession with an urban legend led to mystery.
Creatures, Beasts, and Monsters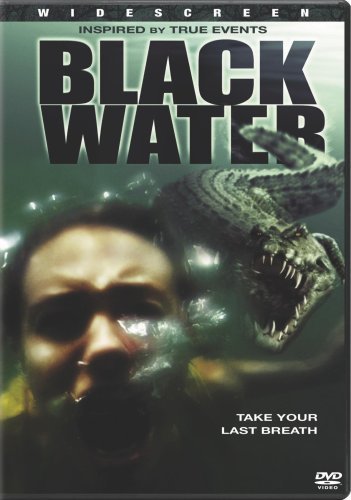 Black Water
Inspired by a true tale of survival, three adventurers in the swamps of Northern Australia face the terror of a lifetime when a crocodile attacks.
Nightbreed
For the first time on home video, you can experience Clive Barker's original director's cut of Nightbreed with over 40 minutes of new footage, all mastered in high definition from the original camera negative! Boone (Craig Sheffer) may be a troubled young man, but his troubles are just beginning.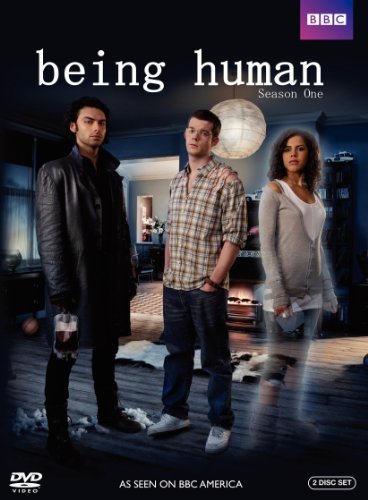 Being Human
Deciding to turn over a new leaf, a group of friends who also happen to be vampires and werewolves move into a house together, only to find that it is haunted by ghosts of people who have been killed under mysterious circumstances. As they deal with the challenges of being supernatural creatures, their desire to be human bonds them.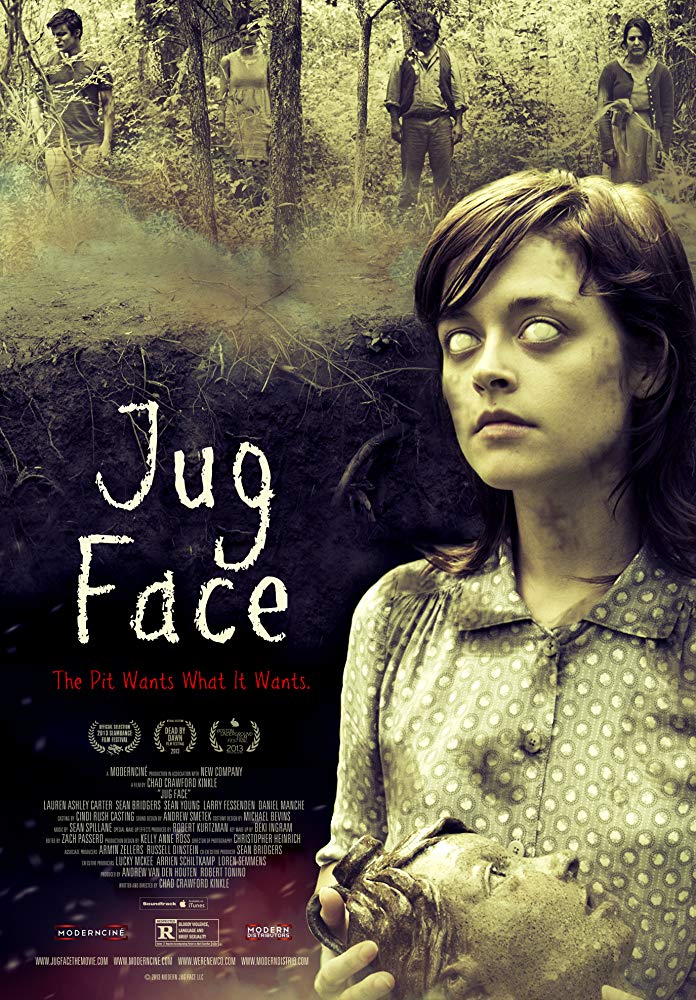 Jug Face
A pregnant teenager flees home after discovering that she may be sacrificed to the mysterious pit-dwelling creature worshipped by her remote community.
Messy Families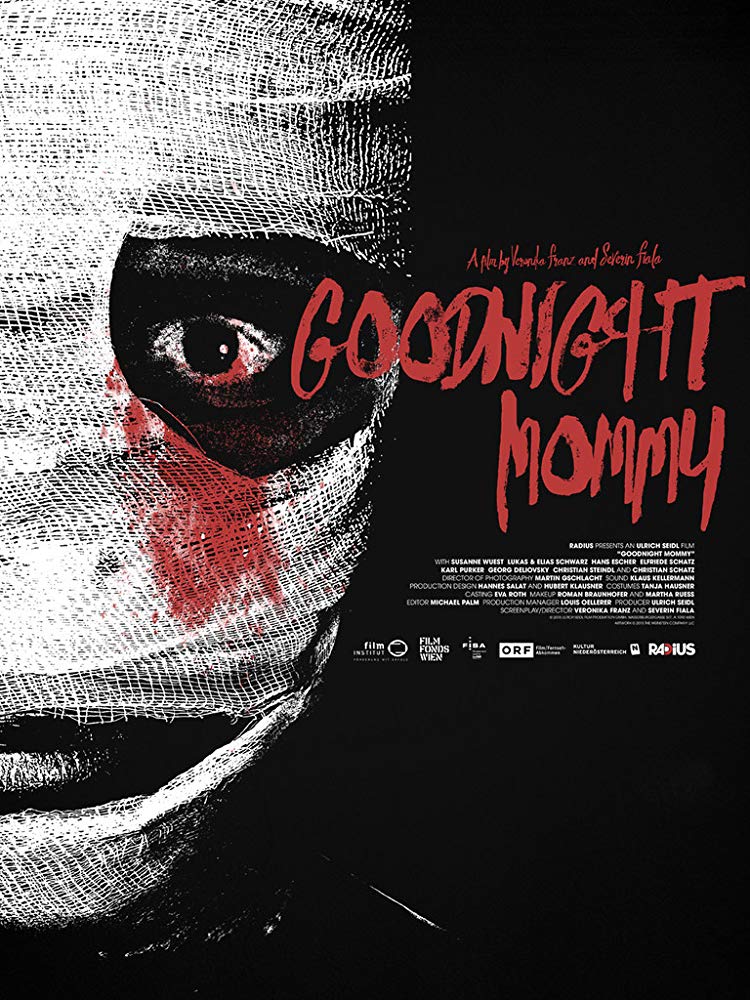 Goodnight Mommy
Young twin brothers vow to protect each other when their mother comes home with her face obscured by bandages, which makes them question her identity.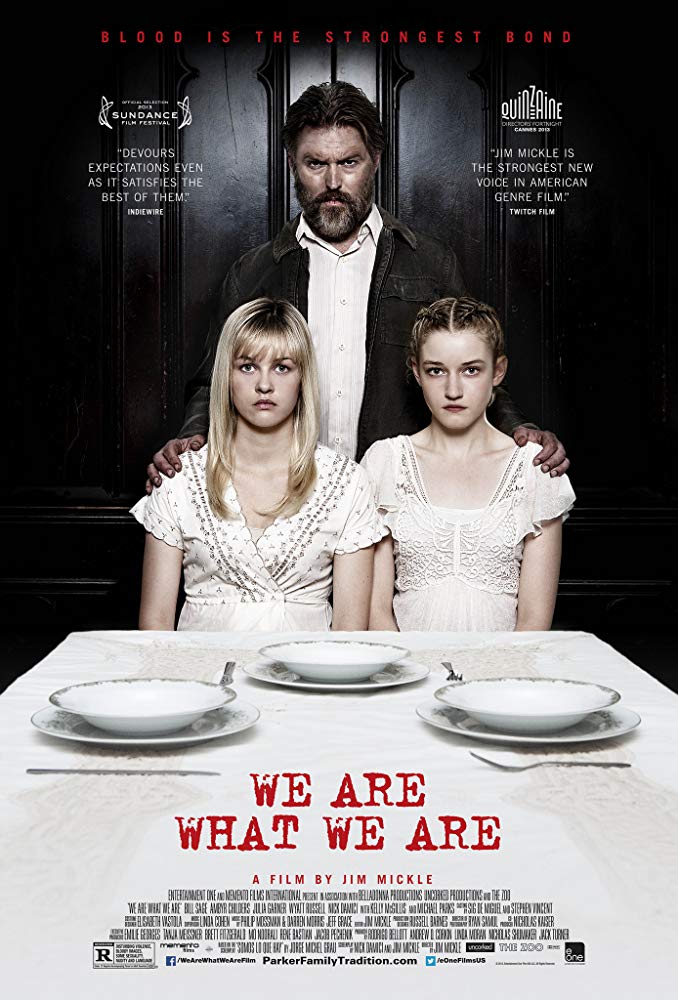 We Are What We Are
The Parkers, reclusive people who cling to ancient customs, find their secret lives threatened when a torrential downpour and the death of the family matriarch forces daughters Iris and Rose to assume special responsibilities.
Survival And Revenge
High Tension
A beautiful young Frenchwoman, Alex (Maïwenn Le Besco), travels out to the country to visit her family and brings along her friend Marie (Cécile de France). Soon after they get settled in the secluded home, Alex's parents are brutally attacked by a psychotic truck driver (Philippe Nahon), who proceeds to stalk the two women as well. When the killer kidnaps Alex in his truck, Marie hides in the back to try and rescue her, but the bloodshed is far from over.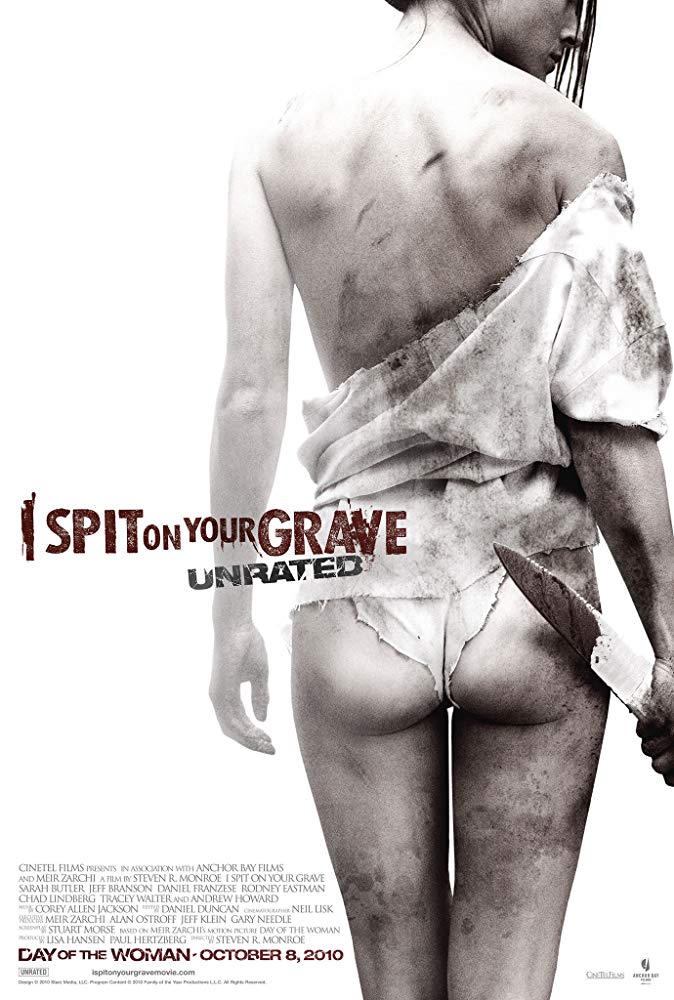 I Spit On Your Grave
A woman who is brutally raped and assaulted, survives and takes the law into her own hands by seeking revenge against her attackers, in this remake of the cult classic.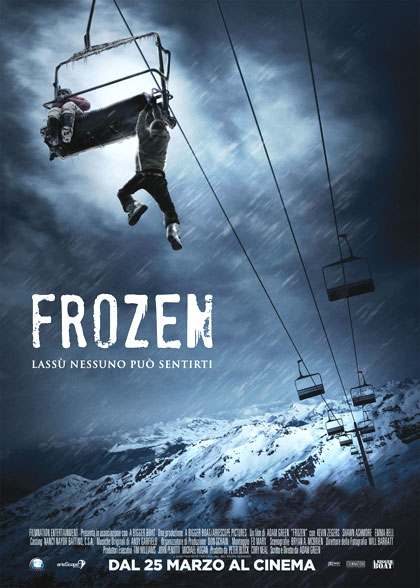 Frozen
Three skiers find themselves stuck on a chairlift above the frigid slopes. Their attempts to escape may prove deadlier than the cold itself.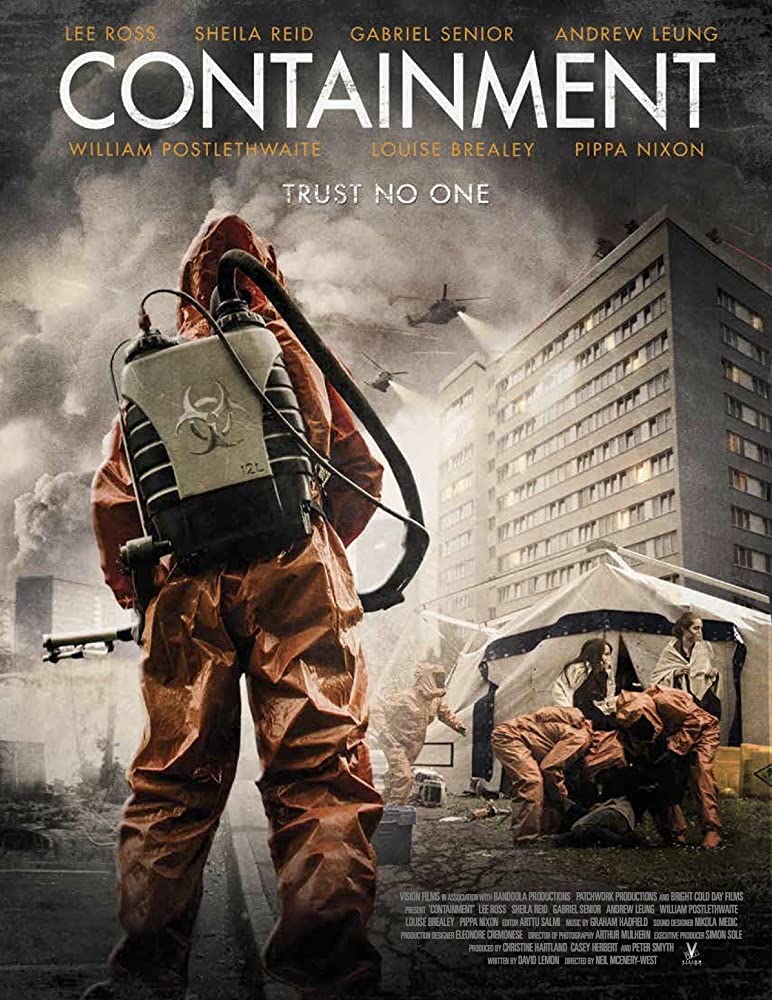 Containment
Mark wakes up to find that the doors and windows of his flat have been sealed shut. His confusion turns to terror when he sees sinister figures in hazmat suits attacking his fellow residents.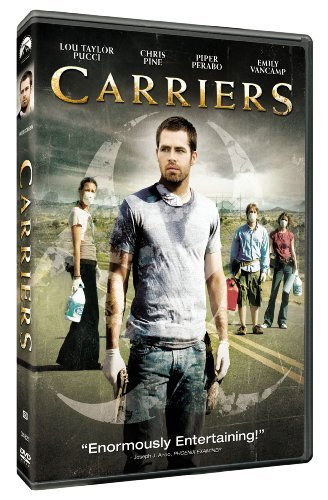 Carriers
When a virus threatens to wipe out humanity, Danny (Lou Taylor Pucci), his brother Brian (Chris Pine), and their friends Bobby (Piper Perabo) and Kate (Emily VanCamp) set out across the desert in the Southwest, trying to elude the pandemic. Over the course of several days, the four friends learn that the darkness within themselves may prove deadlier than any microbe.
Stuff That Doesn't Fit Anywhere Else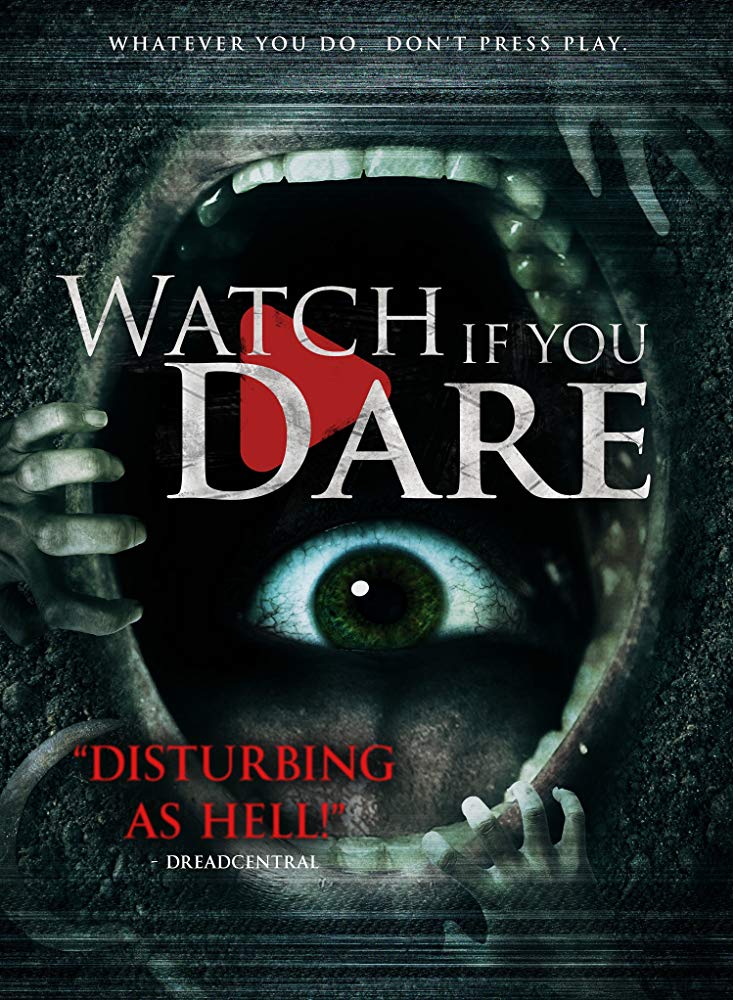 Watch If You Dare
A horror anthology considered one of the most disturbing scares of 2018, revolving around a series of scary and horrifying incidents.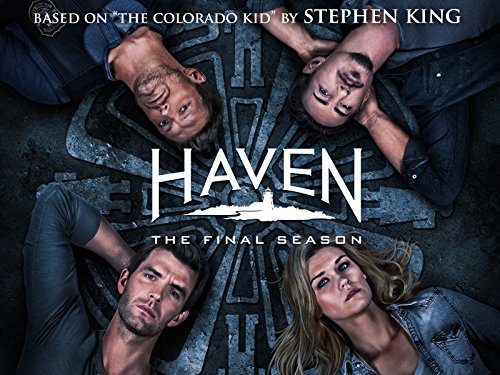 Haven
FBI Agent Audrey Parker arrives in Haven, Maine, on what she believes is a routine assignment. But the longer she stays, the more curious she becomes — about the townspeople, who seem to be beset by a range of supernatural afflictions; about the town itself, which contains many secrets; and about her own surprising connection to this strange place. Based on the Stephen King novella "The Colorado Kid."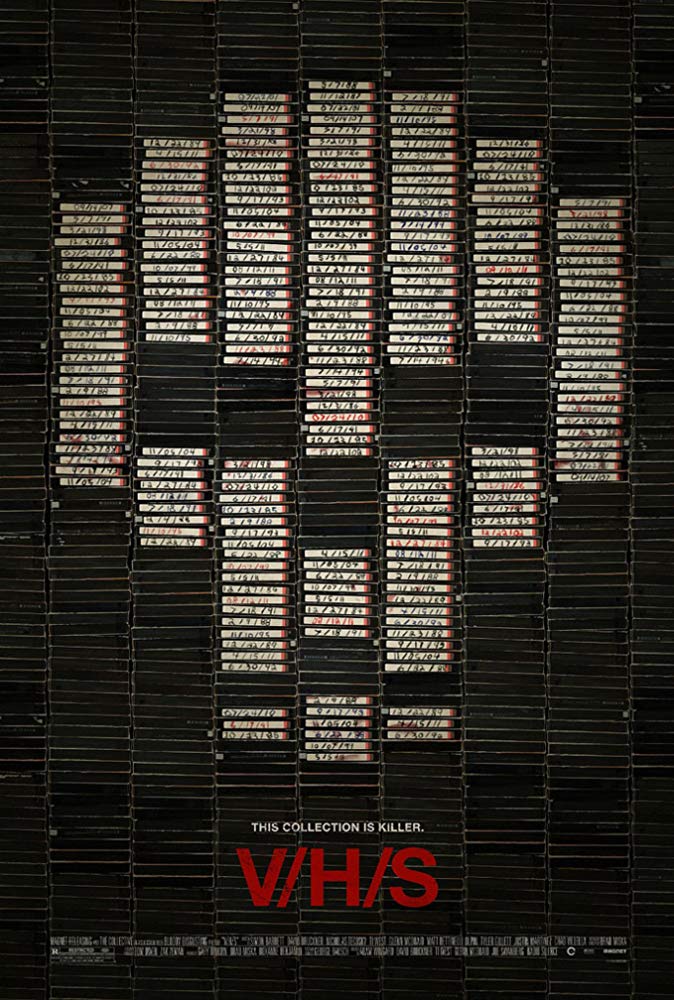 V/H/S
A group of misfits burglarize a desolate house to acquire a rare tape but instead they find a dead body and endless amounts of terrifying footage.
Science fiction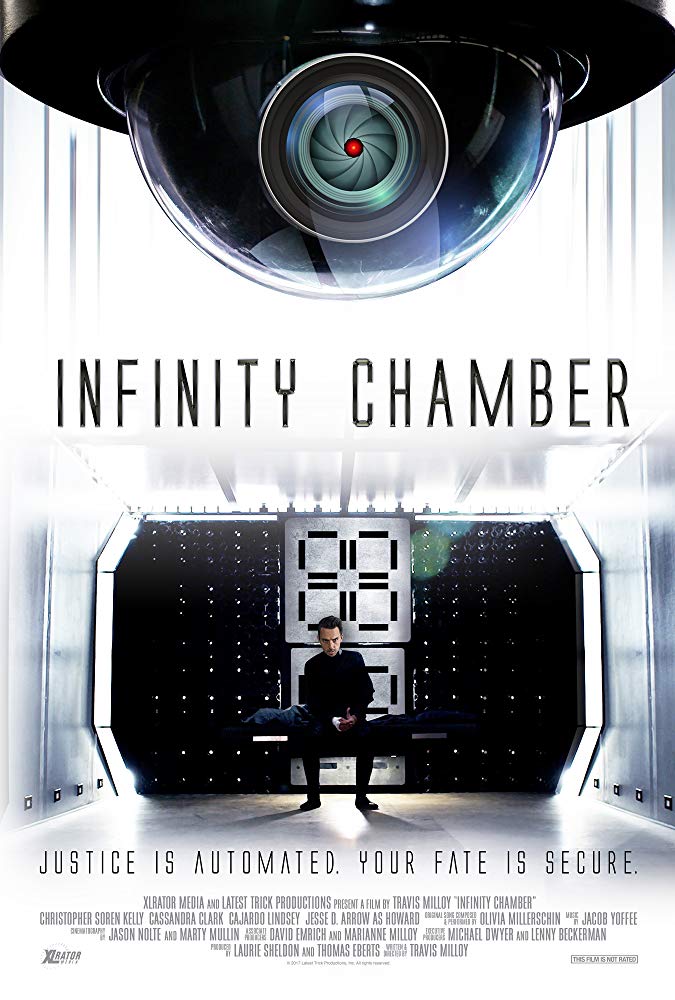 Infinity Chamber
Locked up in an automated prison, Frank Lerner undergoes an interrogation process that forces him to relive the same day over and over. When a war erupts on the outside, he must find a way to escape from a computer system that won't let him go.
Donnie Darko
During the presidential election of 1988, a teenager named Donnie Darko sleepwalks out of his house one night and sees a giant, demonic-looking rabbit named Frank, who tells him the world will end in 28 days. When Donnie returns home, he finds that a jet engine has crashed into his bedroom. Is Donnie living in a parallel universe, is he suffering from mental illness – or will the world really end?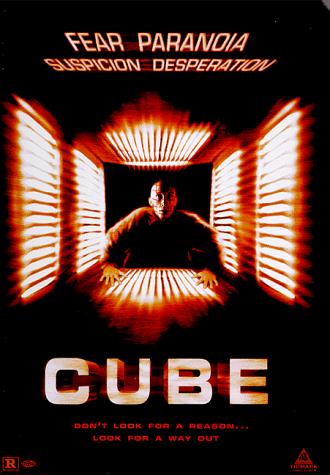 Cube
Without remembering how they got there, several strangers awaken in a prison of cubic cells, some of them booby-trapped. There's onetime cop Quentin (Maurice Dean Wint), scientist Holloway (Nicky Guadagni), young math genius Leaven (Nicole de Boer), master of escapes Rennes (Wayne Robson), autistic savant Kazan (Andrew Miller) and architect Worth (David Hewlett), who might have more information on the maze than he lets on. The prisoners must use their combined skills if they are to escape.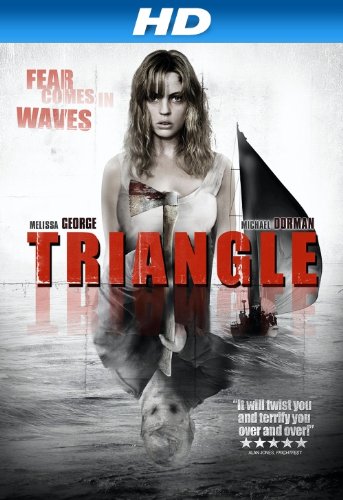 Triangle
A group of friends suffer a yachting accident and take refuge on a cruise drifting on the open sea, but quickly realize they were better off on the upturned yacht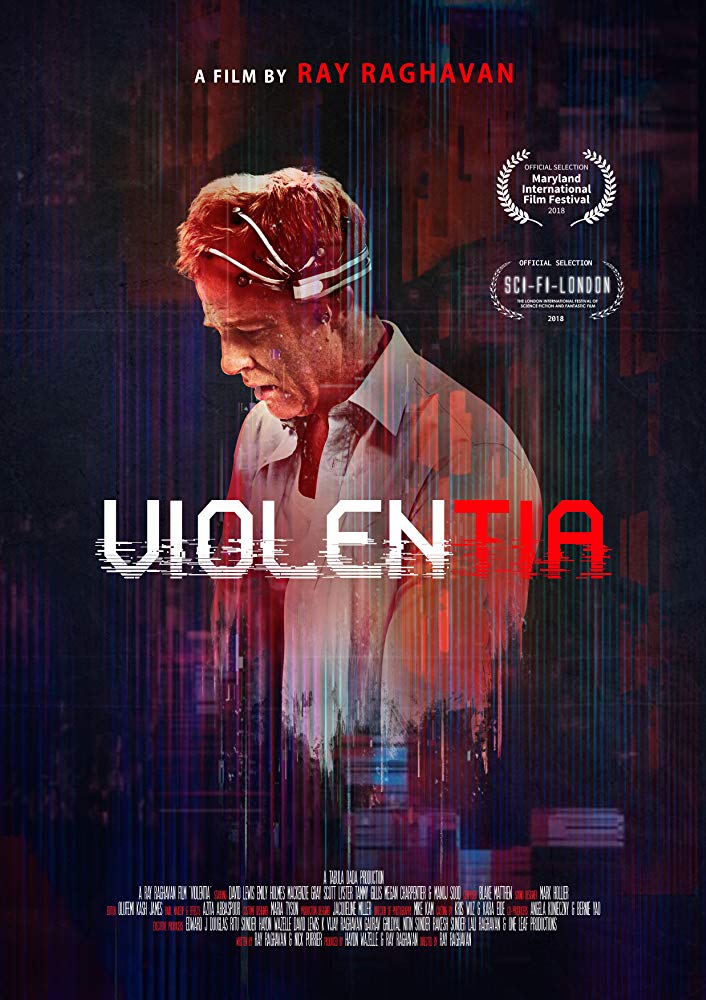 Violentia
After a random school shootout leaves a scientist's daughter and the shooter dead, he uses nano-robots to look into a psychopath's memories to find reasons for violence and a way to treat it.
The Axiom
A young woman risks her group's safety in a forest to rescue her sister from a multi-dimensional world of monsters.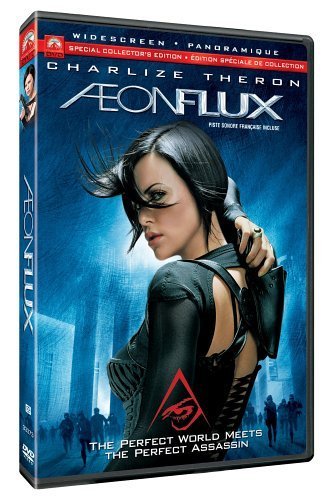 Aeon Flux
In the 25th century, the Earth's population has dwindled to a surviving five million following a devastating virus that almost resulted in the extinction of all human life 400 years earlier. Confined to one city-state, a group of rebels, led by Handler (Frances McDormand), seeks to destroy the oppressive government — first, by assassinating a high-ranking chairman (Marton Csokas). Tasked with this mission, Aeon Flux (Charlize Theron) must integrate herself in a world of deceit and mystery.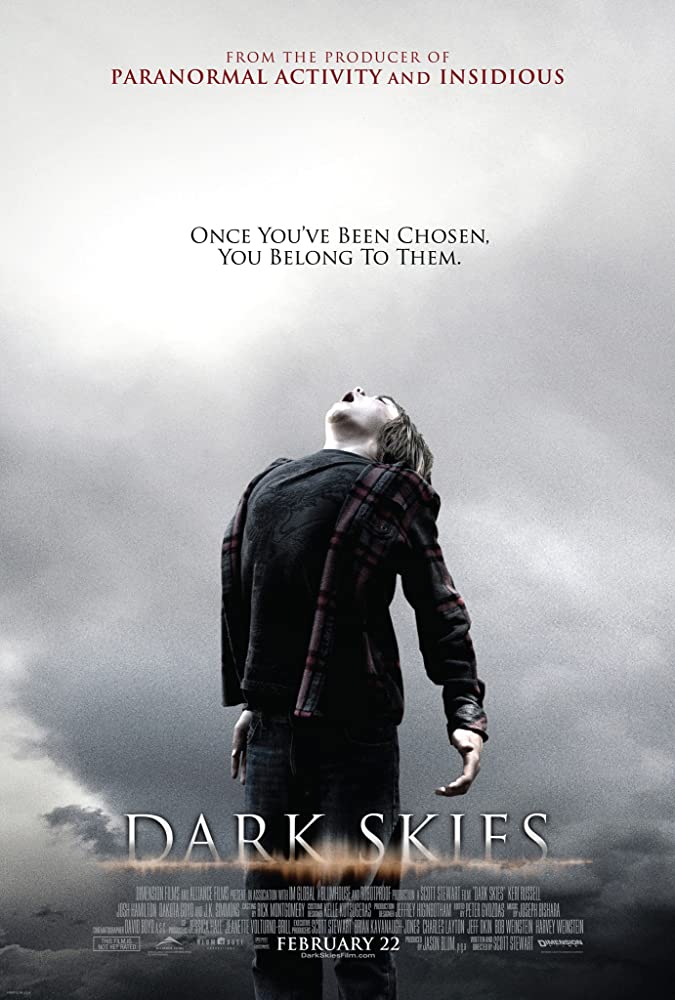 Dark Skies
Lacy (Keri Russell) and Daniel Barrett (Josh Hamilton) share a peaceful life in the suburbs with their sons, Jesse (Dakota Goyo) and Sam (Kadan Rockett). However, that peace soon shatters with a series of disturbing events that escalate. When it becomes clear that their family is being targeted by an unimaginably terrifying, deadly — and possibly alien — threat, Daniel and Lacy draw on their courage and determination to protect their family and identify what is after them.
Body Horror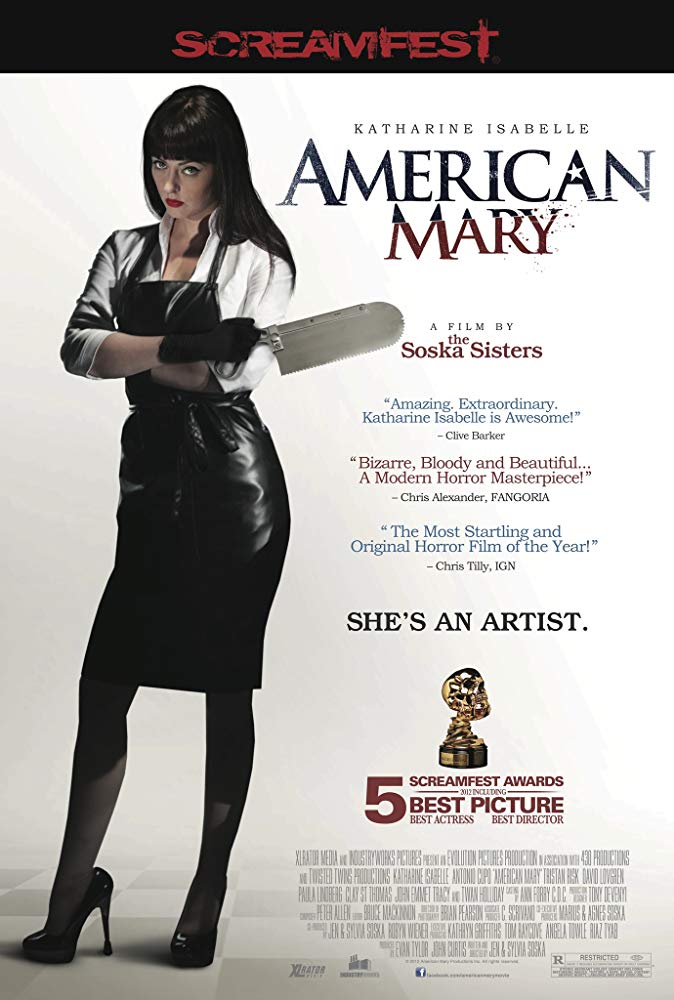 American Mary
The allure of easy money sends Mary Mason, a medical student, into the world of underground surgeries which ends up leaving more marks on her than her so called "freakish" clients.
Rabid
Surgery leaves a Montreal motorcyclist with a bloodsucking appendage in her armpit. Soon she has an insatiable thirst for human blood.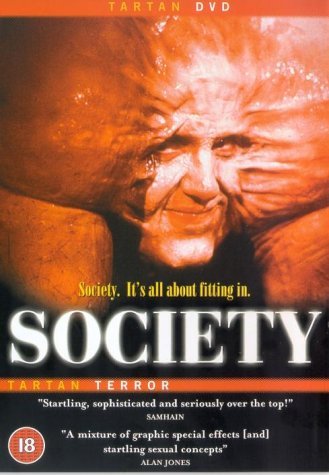 Society
A group of misfits burglarize a desolate house to acquire a rare tape but instead they find a dead body and endless amounts of terrifying footage.
Zombies, Werewolves, And Vamps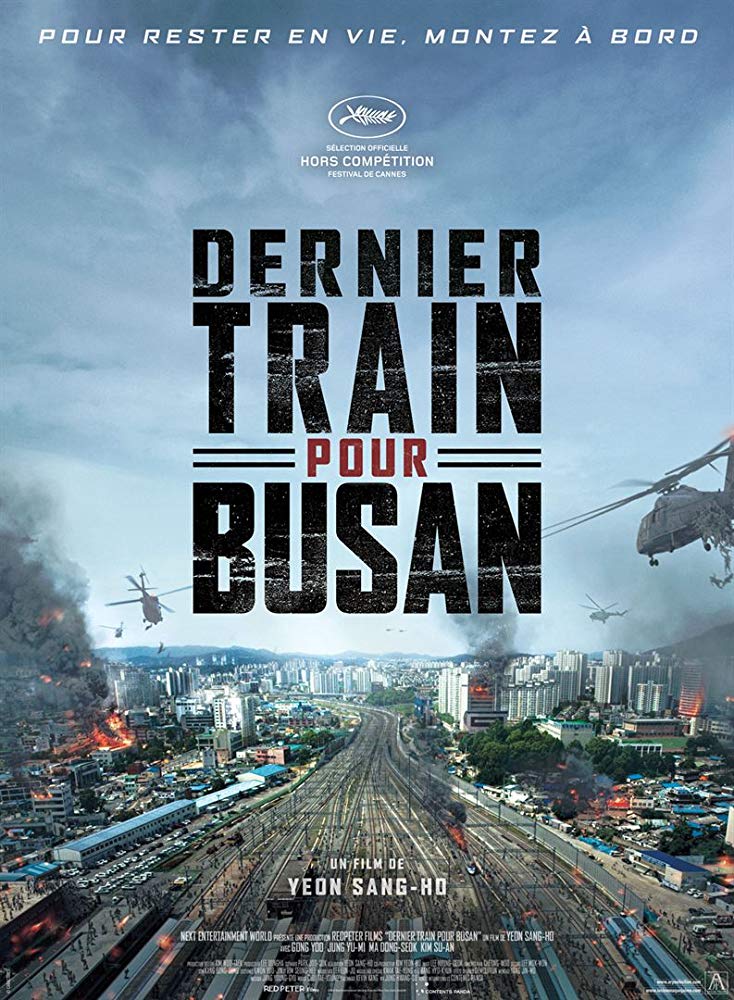 Train To Busan
A man (Gong Yoo), his estranged daughter and other passengers become trapped on a speeding train during a zombie outbreak in South Korea.
Ginger Snaps
The story of two outcast sisters, Ginger (Katharine Isabelle) and Brigitte (Emily Perkins), in the mindless suburban town of Bailey Downs. On the night of Ginger's first period, she is savagely attacked by a wild creature. Ginger's wounds miraculously heal but something is not quite right. Now Brigitte must save her sister and save herself.
Old School Awesome
Hellraiser
Sexual deviant Frank (Sean Chapman) inadvertently opens a portal to hell when he tinkers with a box he bought while abroad. The act unleashes gruesome beings called Cenobites, who tear Frank's body apart. When Frank's brother (Andrew Robinson) and his wife, Julia (Clare Higgins), move into Frank's old house, they accidentally bring what is left of Frank back to life. Frank then convinces Julia, his one-time lover, to lure men back to the house so he can use their blood to reconstruct himself.
Children Of The Corn
As physician Burt Stanton (Peter Horton) and his girlfriend, Vicky (Linda Hamilton), drive across the Midwest to his new job, their trip comes to a sudden halt when they encounter the body of a murdered boy in the road. In trying to contact the authorities, Burt and Vicky wander into a small town populated only by children, followers of sinister young preacher Isaac Chroner (John Franklin). Soon the couple is fleeing the youthful fanatics, who want to sacrifice them to their demonic deity.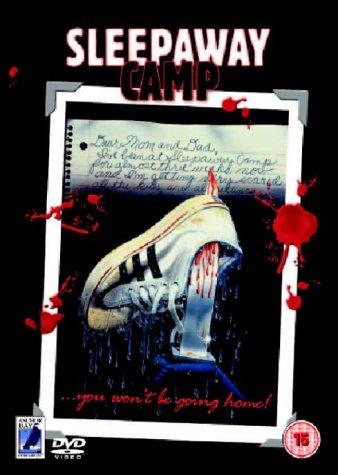 Sleepaway Camp
Bunks and the showers are a mad stabber's beat at a summer camp strictly for teens.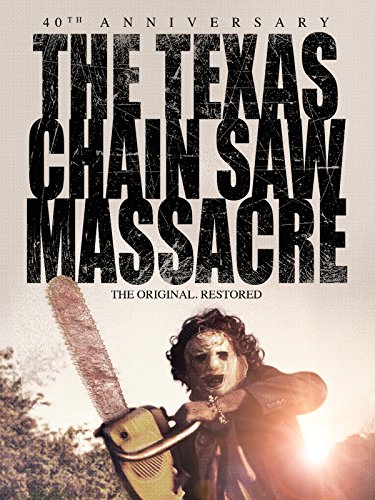 The Texas Chainsaw Massacre
Terrifying classic, remastered in 4K with a surround-sound mix, about 5 stranded teens in Texas who are brutalized by a psychotic family of cannibals.
Killers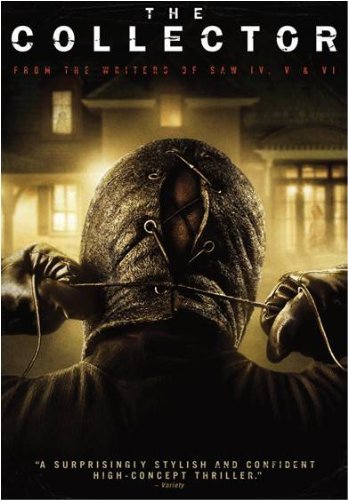 The Collector
Desperate for money to pay off a debt, a man targets a wealthy family's home and plans to break in and steal a valuable gem. He soon learns that he picked the wrong night to carry out his plans, for a masked madman has gotten there first, imprisoned the family, and lined the mansion with deadly traps.
Who's Watching Oliver
Sophia's sweet eccentricity and naivety puts her in danger when she meets a mentally unstable loner.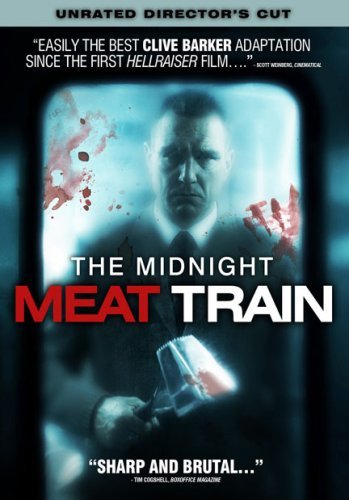 The Midnight Meat Train
An aspiring photographer has a chance to explore the dark side of life when he is drawn into the path of a subway serial killer, in this shocking horror.
Horror Comedies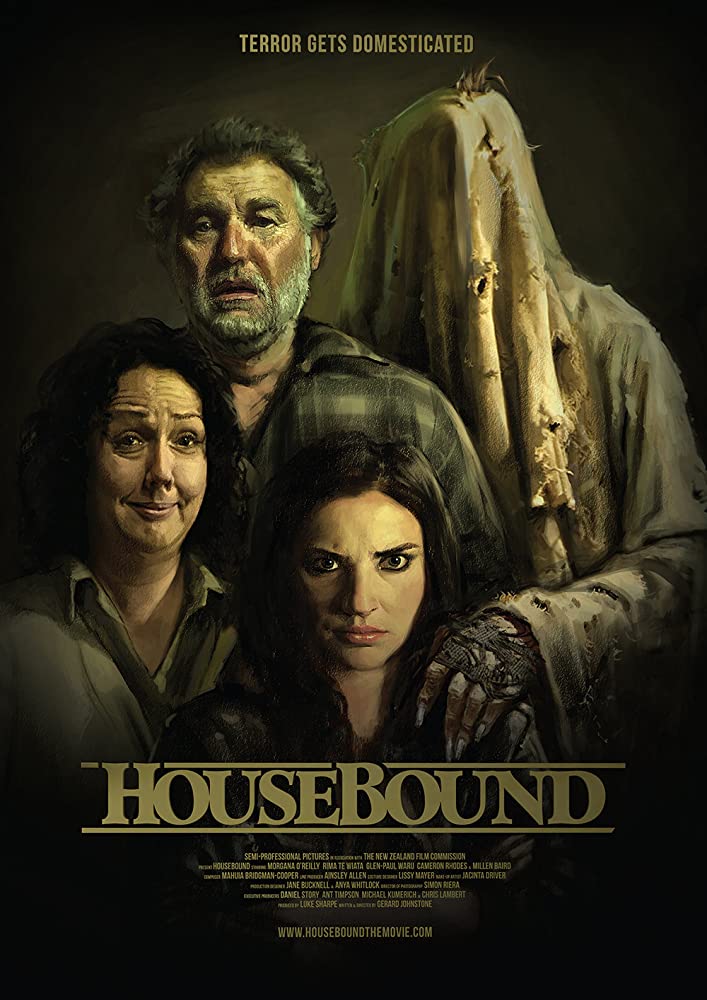 Housebound
A would-be thief (Morgana O'Reilly) is remanded to the custody of her estranged mother (Rima Te Wiata), who turns out to be correct in her assertion that evil spirits are afoot in their family domicile.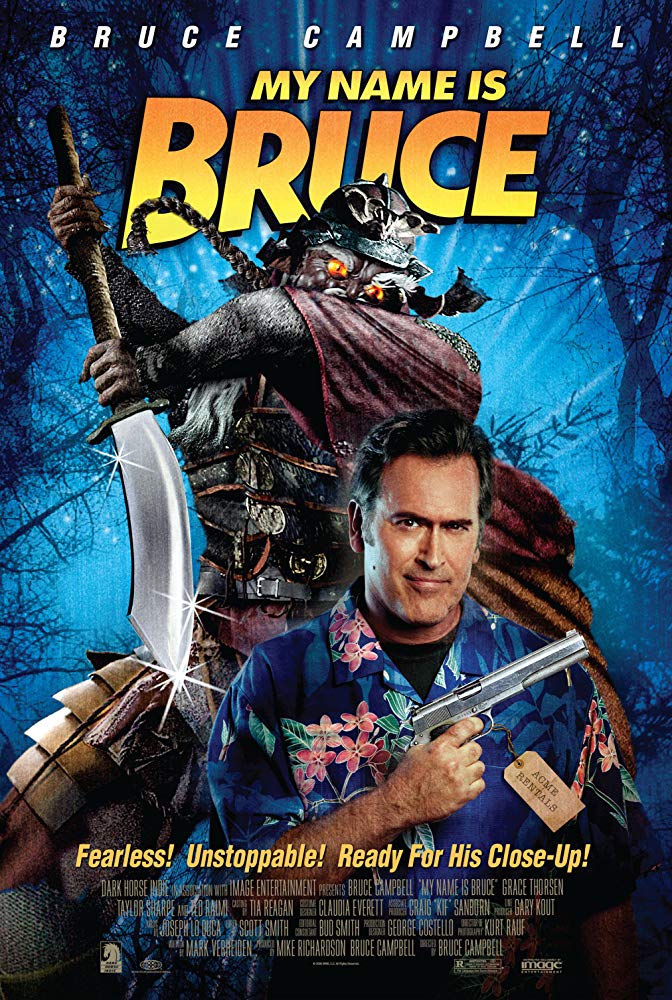 My Name Is Bruce
An ancient guard of the dead is awakened by rowdy small-town teens. Risen in a bloody crusade against the town, actor Bruce Campbell must take him on.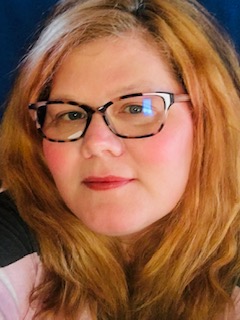 As the Television Editor for Signal Horizon, I love watching and writing about genre tv. I grew up with old school slashers, but my real passion is television and all things weird and ambiguous. When I'm not watching and writing about my favorite movies and series, I'm introducing my family to the wonderful world of sci-fi, fantasy, and horror. My only regret, there is not enough time in the day to watch everything.