All The Best Horror and Sci-Fi Movies on Tubi
With the explosion of streaming content out there right now it's hard to wade through the massive lists on every service to find the very best worth watching. Tubi, which has just come on people's radar, is a fantastic streaming service that is absolutely free. It costs nothing! The best part is it has a massive library of horror and sci-fi. Surprisingly, it's a really good catalog too. This isn't just the throwaway titles that are free because they are terrible and no one wanted to watch them. There is a great mix of popular mainstream, old school slashers, cult classics, and even some really hard to find hidden gems. This is by no means an exhaustive list, but the list of the best that's available right now in no particular order.
Editor's note: December 2019 Bookmark this page as it will be updated each month.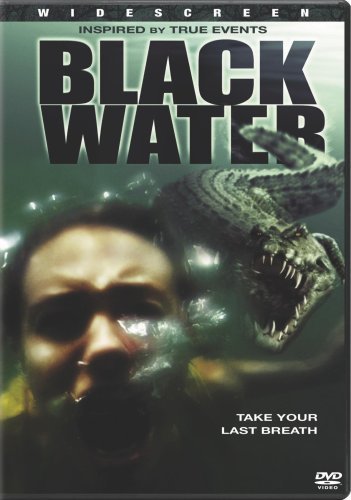 Black Water
A pregnant woman, her boyfriend and her sister take a boat tour of a mangrove swamp, where they are terrorized by a killer crocodile.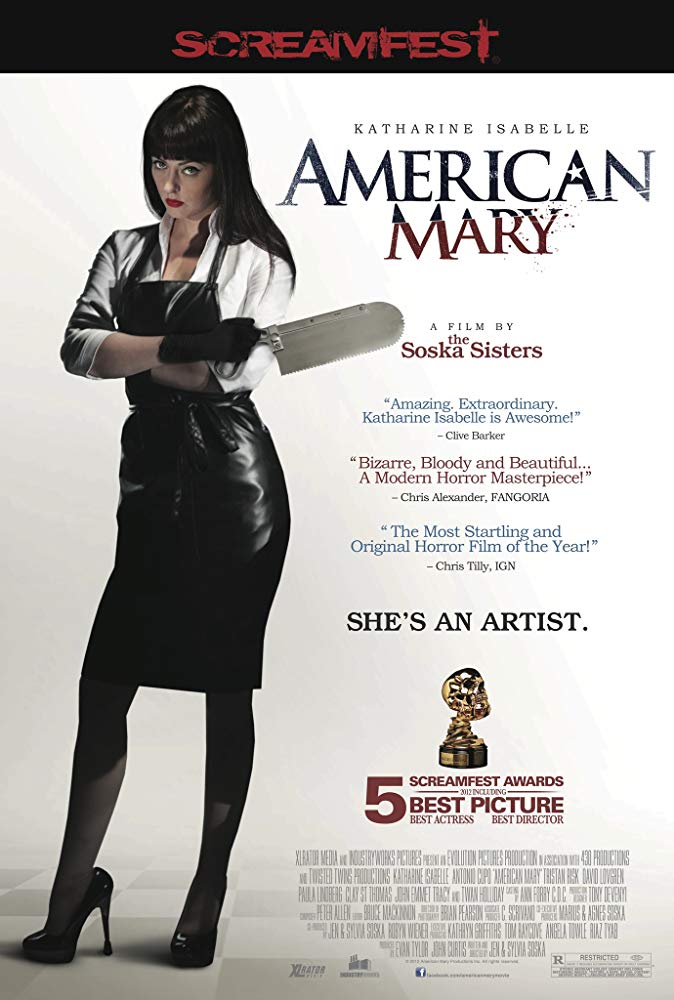 American Mary
The allure of easy money sends Mary Mason, a medical student, into the world of underground surgeries which ends up leaving more marks on her than her so called "freakish" clients.
Nightbreed
For the first time on home video, you can experience Clive Barker's original director's cut of Nightbreed with over 40 minutes of new footage, all mastered in high definition from the original camera negative! Boone (Craig Sheffer) may be a troubled young man, but his troubles are just beginning.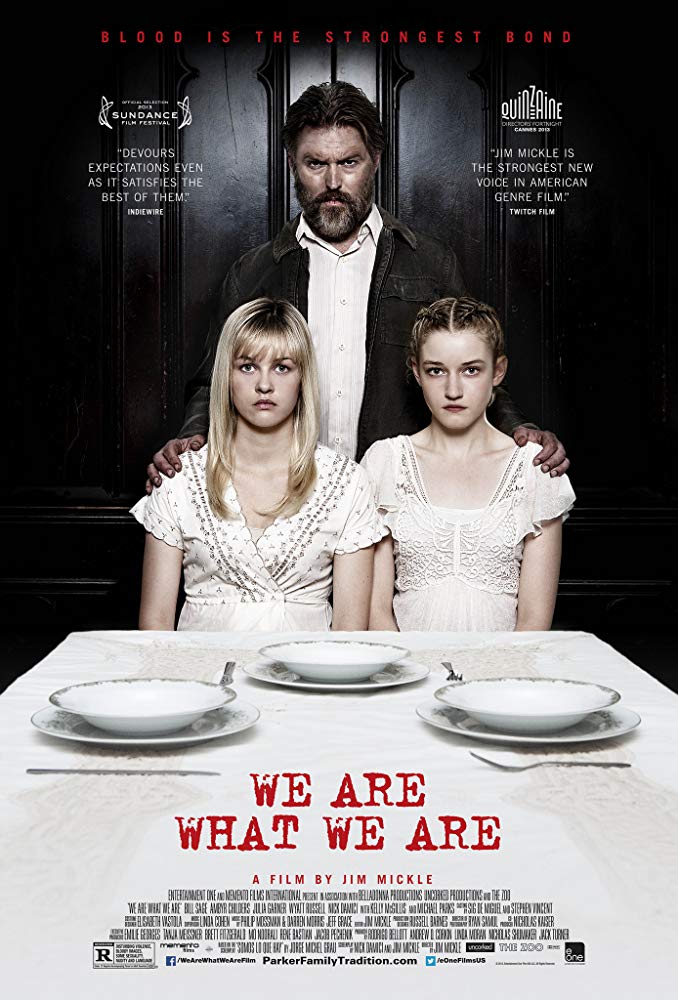 We Are What We Are
The Parkers, reclusive people who cling to ancient customs, find their secret lives threatened when a torrential downpour and the death of the family matriarch forces daughters Iris and Rose to assume special responsibilities.
High Tension
A beautiful young Frenchwoman, Alex (Maïwenn Le Besco), travels out to the country to visit her family and brings along her friend Marie (Cécile de France). Soon after they get settled in the secluded home, Alex's parents are brutally attacked by a psychotic truck driver (Philippe Nahon), who proceeds to stalk the two women as well. When the killer kidnaps Alex in his truck, Marie hides in the back to try and rescue her, but the bloodshed is far from over.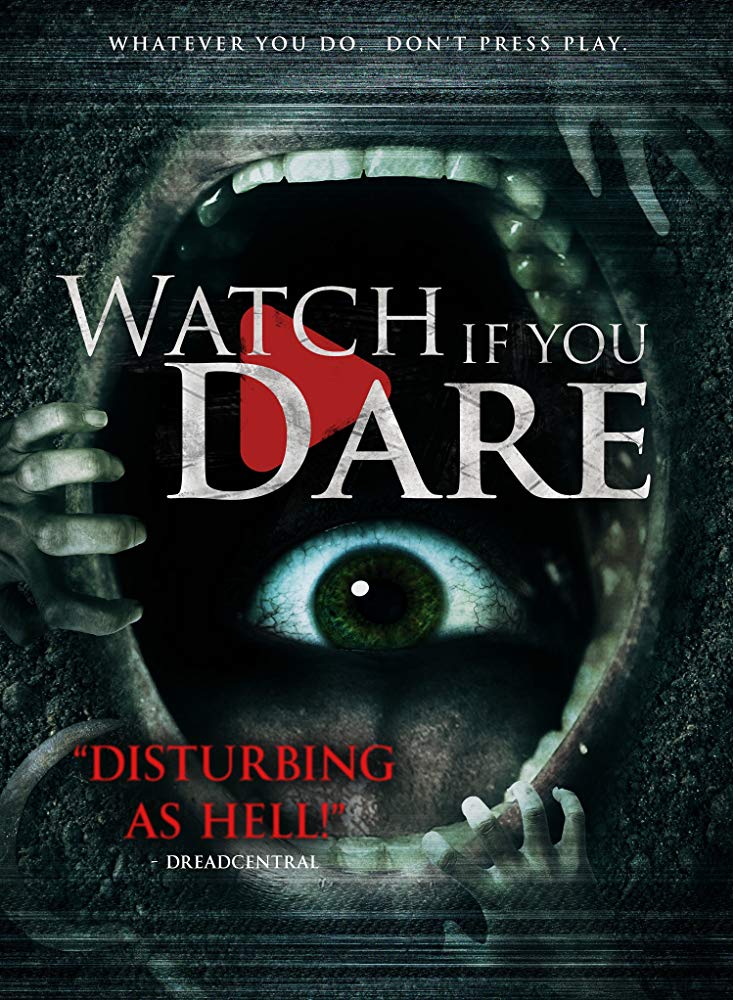 Watch If You Dare
What many are saying is the most disturbing film of 2018, Watch If You Dare revolves around a series of horrifying incidents. If you press play, look away.
Beyond The Black Rainbow
A heavily sedated woman (Eva Allan) with ESP tries to escape from the secluded commune where she's been held captive.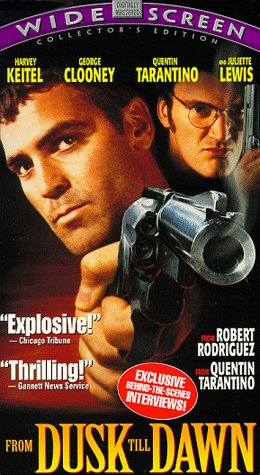 From Dusk Till Dawn
A bank robber and his lunatic brother embark on a crime spree that lands them and their hostages in a Mexican bar frequented by vampires.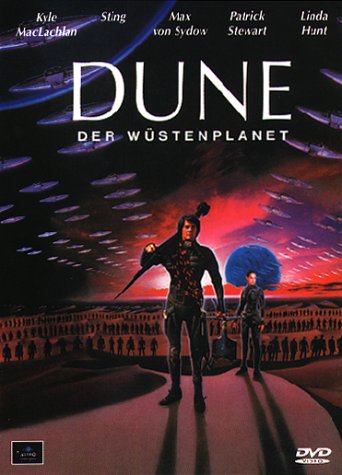 Dune
In the year 10191, a spice called melange is the most valuable substance known in the universe, and its only source is the desert planet Arrakis. A royal decree awards Arrakis to Duke Leto Atreides and ousts his bitter enemies, the Harkonnens. However, when the Harkonnens violently seize back their fiefdom, it is up to Paul (Kyle MacLachlan), Leto's son, to lead the Fremen, the natives of Arrakis, in a battle for control of the planet and its spice. Based on Frank Herbert's epic novel.
The Colony
Forced underground by the next ice age, a struggling outpost of survivors must fight to preserve humanity against a threat even more savage than nature.
The Last Days On Mars
Astronauts (Liev Schreiber, Elias Koteas, Romola Garai) on Mars contend with a microbe that turns those it infects into zombielike killers.
Poughkeepsie Tapes
In an abandoned house in Poughkeepsie, New York murder investigators uncover hundreds of tapes showing decades of a serial killer's work.
Ju-On- The Grudge
Takashi Shimizu's movie continues Asia's increasingly fine tradition of modern horror films. The premise is that if a building has endured a singular horror, it absorbs it and returns it to those who visit. A series of seemingly unconnected vignettes, all with a suitably satisfying jolt (including a shower scene Hitchcock would have admired) are slowly pulled together by police investigating the strange events.
Rabid
Surgery leaves a Montreal motorcyclist with a bloodsucking appendage in her armpit. Soon she has an insatiable thirst for human blood.
Donnie Darko
During the presidential election of 1988, a teenager named Donnie Darko sleepwalks out of his house one night and sees a giant, demonic-looking rabbit named Frank, who tells him the world will end in 28 days. When Donnie returns home, he finds that a jet engine has crashed into his bedroom. Is Donnie living in a parallel universe, is he suffering from mental illness – or will the world really end?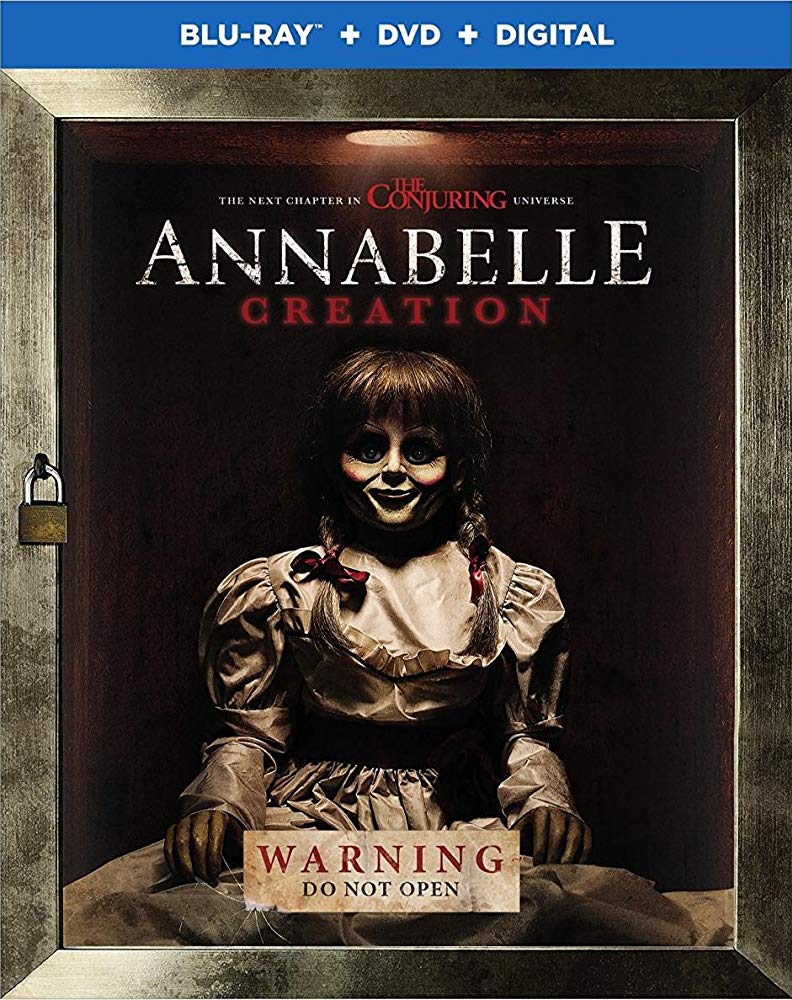 Annabelle Creation
The origins tale of Annabelle, a demonically possessed doll made by a grieving dollmaker after his daughter died, and her lethally evil curses.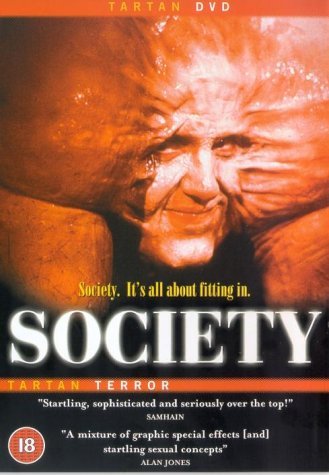 Society
A Beverly Hills teen (Billy Warlock) discovers his parents are part of a gruesome orgy cult for the social elite.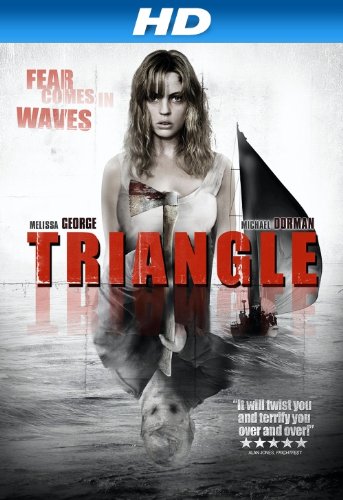 Triangle
A group of friends suffer a yachting accident and take refuge on a cruise drifting on the open sea, but quickly realize they were better off on the upturned yacht
Hell House LLC
Five years after an unexplained malfunction causes the death of 15 tour-goers and staff on the opening night of a Halloween haunted house tour, a documentary crew travels back to the scene of the tragedy to find out what really happened.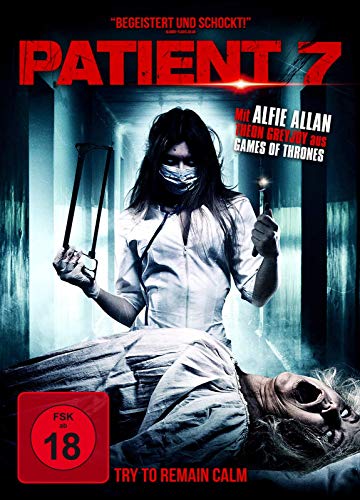 Patient Seven
When a psychiatrist at a mental hospital interviews his patients, he suspects their horrific stories are all connected to someone known as Patient Seven.
Timecrimes
Nacho Vigalondo's time-travel thriller opens with Hector spying on a beautiful woman undressing in the woods near his property. Investigating, he finds her assaulted and he in turn is attacked by a man whose head is swathed in bandages. Fleeing, Hector encounters a scientific facility where a scientist persuades him to hide in a time machine. Traveling back in time just a few hours, he observes himself.
Ginger Snaps
The story of two outcast sisters, Ginger (Katharine Isabelle) and Brigitte (Emily Perkins), in the mindless suburban town of Bailey Downs. On the night of Ginger's first period, she is savagely attacked by a wild creature. Ginger's wounds miraculously heal but something is not quite right. Now Brigitte must save her sister and save herself.
The Axiom
A young woman risks her group's safety in a forest to rescue her sister from a multi-dimensional world of monsters.
Hellraiser
Sexual deviant Frank (Sean Chapman) inadvertently opens a portal to hell when he tinkers with a box he bought while abroad. The act unleashes gruesome beings called Cenobites, who tear Frank's body apart. When Frank's brother (Andrew Robinson) and his wife, Julia (Clare Higgins), move into Frank's old house, they accidentally bring what is left of Frank back to life. Frank then convinces Julia, his one-time lover, to lure men back to the house so he can use their blood to reconstruct himself.
Cube
Without remembering how they got there, several strangers awaken in a prison of cubic cells, some of them booby-trapped. There's onetime cop Quentin (Maurice Dean Wint), scientist Holloway (Nicky Guadagni), young math genius Leaven (Nicole de Boer), master of escapes Rennes (Wayne Robson), autistic savant Kazan (Andrew Miller) and architect Worth (David Hewlett), who might have more information on the maze than he lets on. The prisoners must use their combined skills if they are to escape.
Soul Survivors
Sometimes living or dying comes down to a matter of choice. It took Annabel (Eliza Dushku) and Matt (Wes Bentley) to help their shattered friend make that choice — help that would prove a killer journey. A college freshman Cassandra Cassie (Melissa Sagemiller) steps into a nightmare of otherworldly visitations after surviving a devastating car accident.
Who's Watching Oliver
Sophia's sweet eccentricity and naivety puts her in danger when she meets a mentally unstable loner.
Children Of The Corn
As physician Burt Stanton (Peter Horton) and his girlfriend, Vicky (Linda Hamilton), drive across the Midwest to his new job, their trip comes to a sudden halt when they encounter the body of a murdered boy in the road. In trying to contact the authorities, Burt and Vicky wander into a small town populated only by children, followers of sinister young preacher Isaac Chroner (John Franklin). Soon the couple is fleeing the youthful fanatics, who want to sacrifice them to their demonic deity.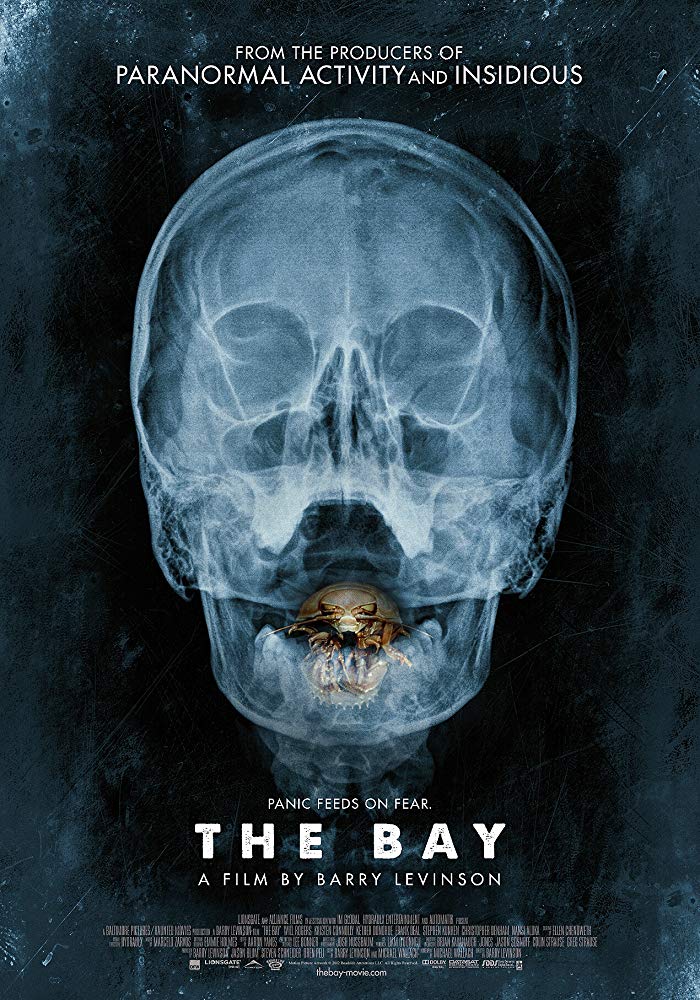 The Bay
The residents of a seaside Maryland community become the unfortunate hosts of mutant, waterborne parasites that take control of their minds and bodies.